Uptodown is a big company providing android users the accessibility to download different apps and games. But phone security is a big issue these days. Let's find out, is uptodown safe or not?
Uptodown is a famous website around the internet these days. It allows you to download various applications, games, software, operating systems, and much more. The website has a user-friendly interface and has almost all the download material you will need. Because of these qualities, it is gaining popularity among the masses.
Also, Checkout if Mercari is legit or not
However, the first question which may come to your mind is whether the Uptodown website is safe to use or not. This is because no online platform is malware free these days, there is always a great risk attached to whatever you download from online platforms.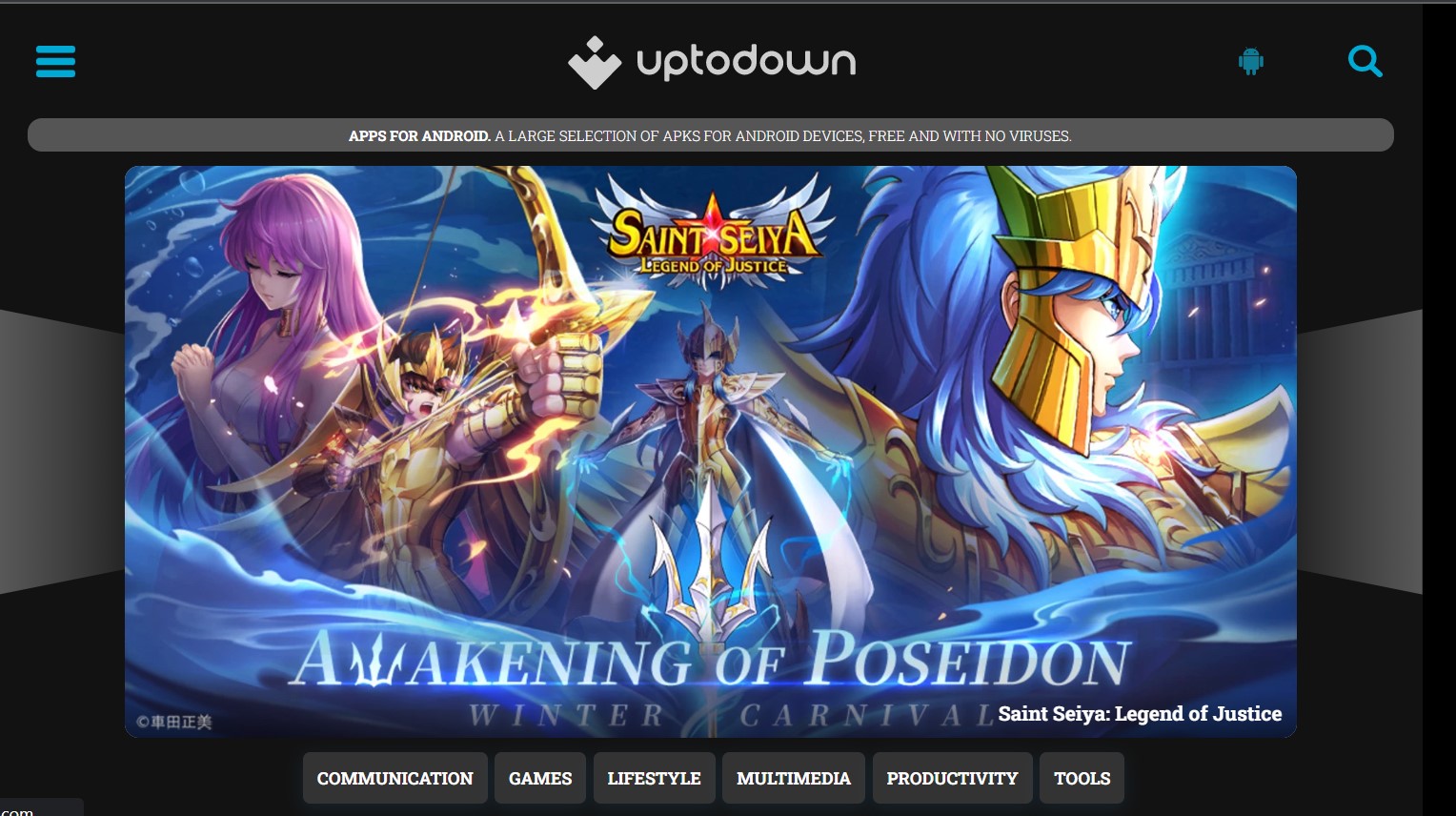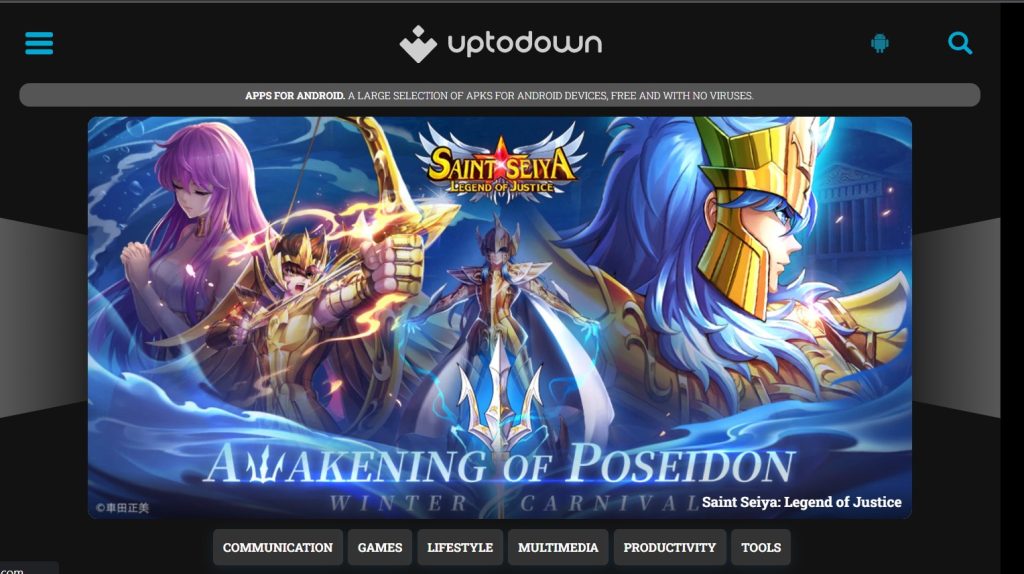 In this article, we will take a closer look at this question and will figure out how secure the Uptodown website is when you download different types of games, software, applications, etc. from it.
Also, we will investigate details of how to figure out which software is safe to download so that you may avoid any potential risks and can make an informed decision about whether the application is worth the danger associated with it.
What is Uptodown?
Uptodown is an alternative website for Google Play Store and App Store. It is a third-party website that provides all the downloadable APKs that you can find on the Play store and App store. This platform uses its application verification process and then publishes the downloadable files on its website.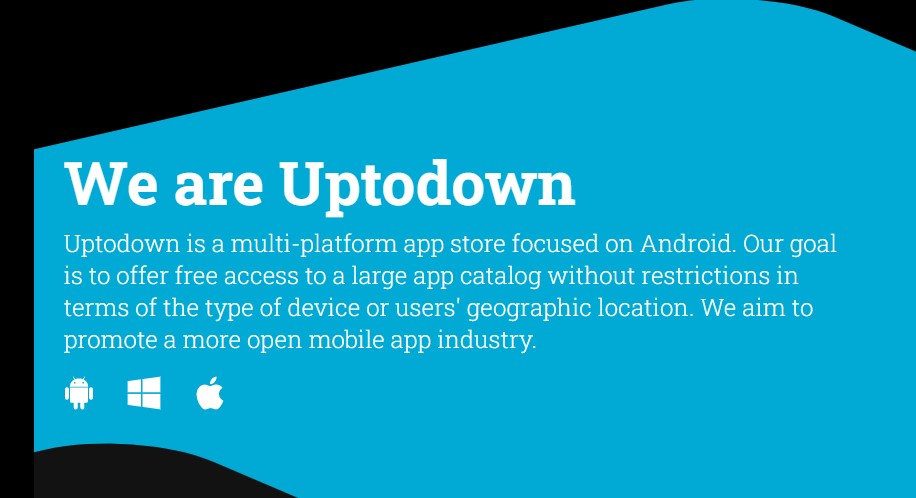 Uptodown website is famous for providing a direct browsing experience to its users. Moreover, you can also download the Uptodown app from the website as well for quick access to downloading material.
Uptodown was started by two students at the University of Malaga in 2002. They started it as a university project aiming to provide users and publishers with a platform; where they can find all sorts of open software for free.
Later, as the idea gained popularity on a local level, they expanded it to an international level in 2006. The site now supports 15 different languages and has a traffic of 13 million users per month. Among them, 80% of users are the ones looking to download android apps. Uptodown is working hard to meet all the requirements of its users and is growing at a great speed.
Is Uptodown safe to use?
Uptodown is a large platform having more than 4 million applications on its platform, which you can download and enjoy. But the big question is still there! Is Uptodown safe to use? The answer is yes, it is safe to use. But only if you use it with care. (you will understand what that means once you read further)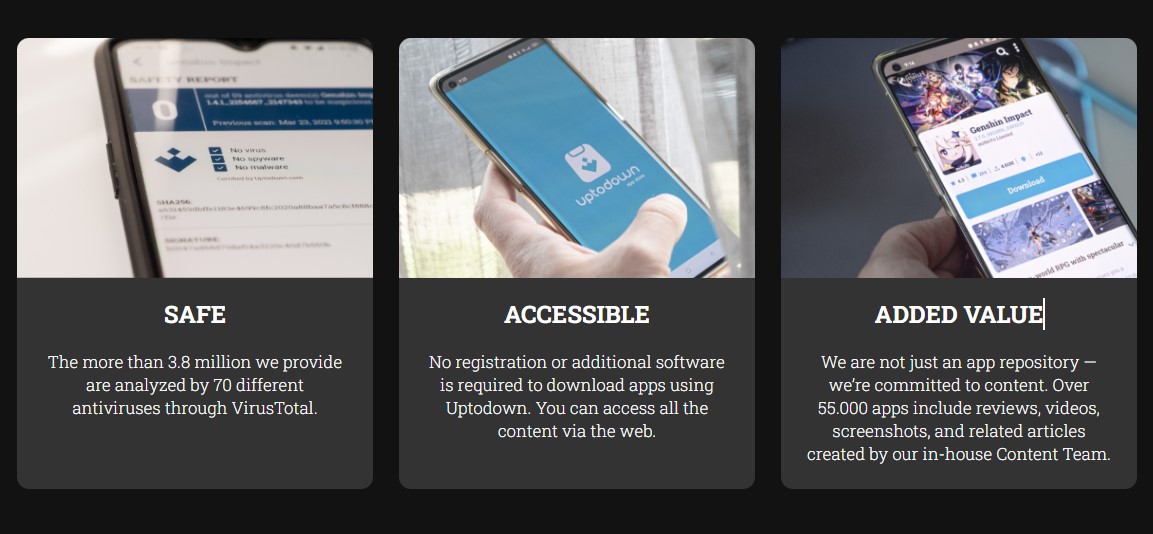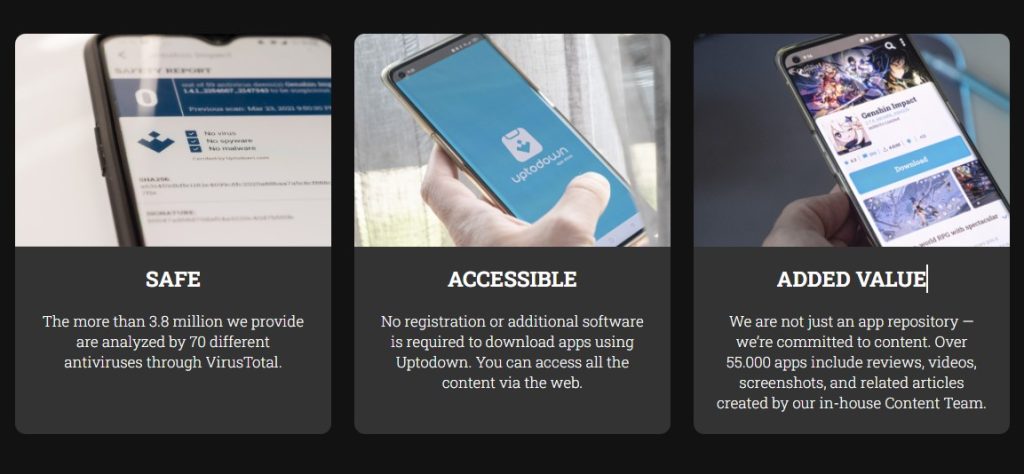 The policy on which the Uptodown works is incredible. Surely, they are hosting more and more applications and software on their platform on daily basis, but they do not just simply publish it!
All the applications and software that get published on the website must pass through a detailed automated and in-person checking. In-person checking involves a team that scans every page of the application, for its proper working and provides professional reviews at the end along with the screenshots.
Automated checking involves scanning the hosted file for any malware or viruses, and it is done through VirusTotal.
Note: VirusTotal is a free online service that scans all the files for 70 different viruses including trojan, malware, URL-blocking services, malicious content, and other kinds of dangers. Also, it provides a detailed security report at the end.
If the application or software meets the minimum requirements of the Uptodown website, then it is published on the website.
Uptodown's one great policy is transparency and for that purpose, it shares the VirusTotal security report with all the users along with the download link.
For some clarity purposes, Uptodown adds blue color to the applications that pass the virus scans. And for others, a detailed VirusTotal report is provided to the users so that they can check which APK has which type of virus.
Most of the time, these viruses are false positives and are not harmful. Whoever wants to download the APK already gets to know about these dangers in advance and can decide if they desire to take the risk.
Along with the virus report, Uptodown also provides the APK file size, Secure Hash Algorithm (SHA), android permissions, its uses, and APK package name. These details are important for people who are very particular about what they are about to download and in which ways it will affect their PC.
In short, most of the files Uptodown provides are virus free and safe to use and do not have any harmful effects. You should need to be careful and read the virus report before you download apps, software, or game.
Why prefer using Uptodown?
Uptodown has grown its worth over the years. It is the second most popular software catalog in the world for the downloading of android apps. There are several reasons Uptodown is preferred over other third-party websites. Some of them are as below.
Uptodown does not impose regional and cultural restrictions on the downloading of applications.
Uptodown does not require you to sign up or log in before downloading your favorite software or app
You can access all the Uptodown download content from the Uptodown app store.
It is user-friendly with a great interface.
It provides apps in a legalized way no other third-party website provides.
It offers 15 languages which makes it worldwide famous.
All the Uptodown files go through in-person and automated systems for any virus or dysfunctionality before they are published.
Uptodown provides users with the VirusTotal report so that users can go through it on their own.
Only developers can publish apps on Uptodown. No anonymous user can upload random files that may contain harmful viruses.
Uptodown does not offer cracked versions of paid android apps.
All the apps you download from the Uptodown app store are generally safe to use.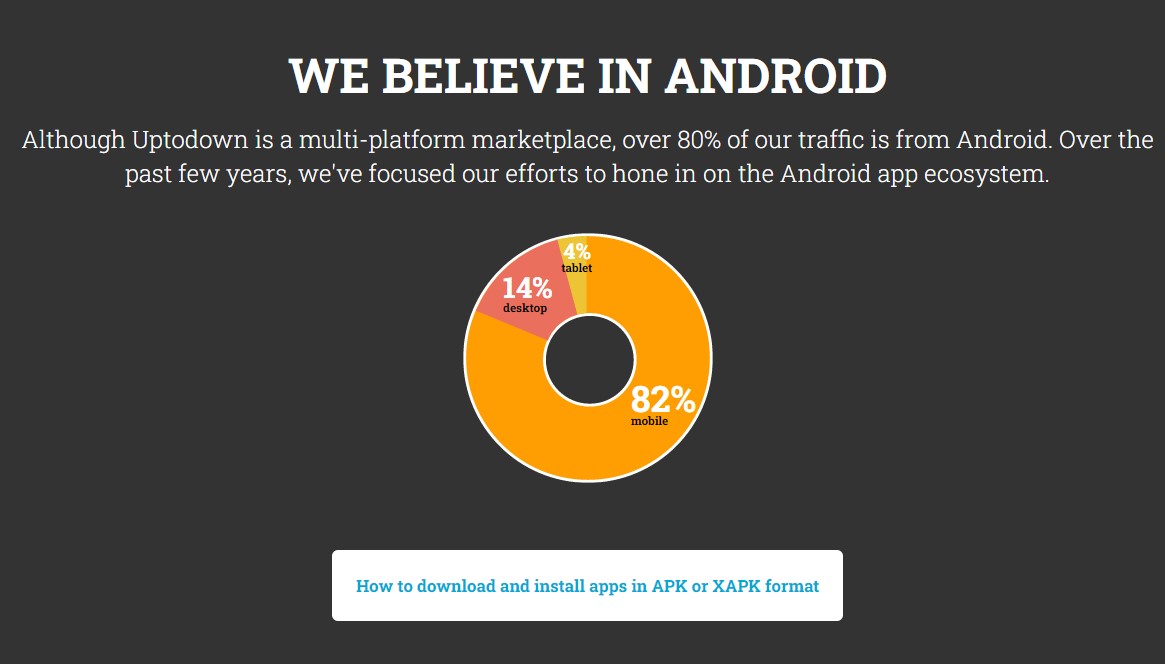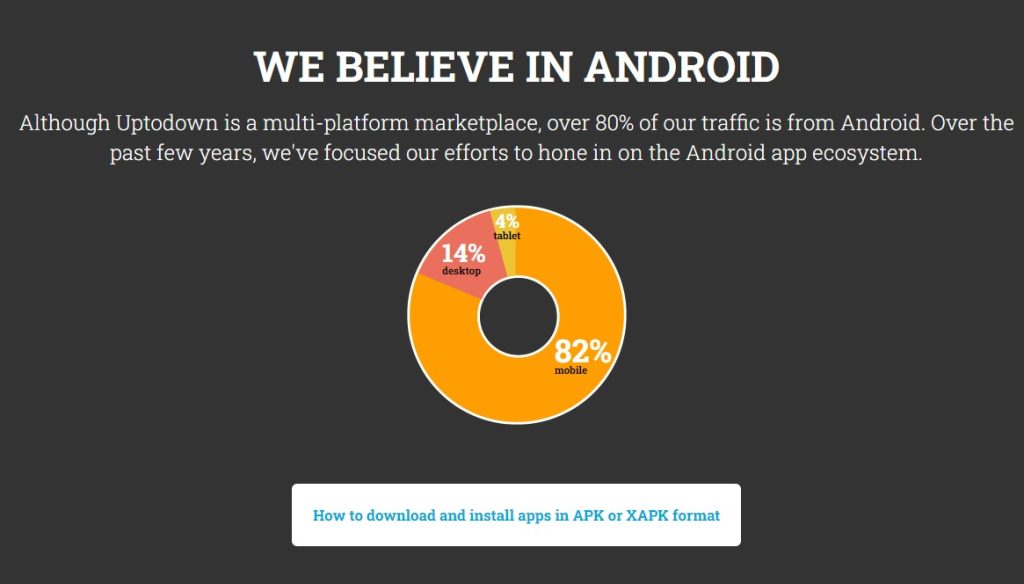 Is it legal to use Uptodown?
Generally, Uptodown is a completely legal website to use. It is an open-source platform, and all the software and apps are freely available for everybody to download.
The legality issues come when pirated or copyrighted software is available on the website. But Uptodown does not promote this activity. However, it is always possible that the software packages available to download on the platform contain illegal copies.
The main this that the user should know the legal policy of the country he is living in. Something legal for one country can be illegal for the other country.
Moreover, users should download software and apps only from reputable sources to avoid any such legal issues.
Should you give priority to Uptodown instead of Play Store for downloading apps?
Although Uptodown is working fine yet still a third-party website. There is always an unknown risk associated when downloading files from a third-party app store.
Some important factors that should also be kept in mind while deciding whether or not to give Uptodown priority over the Play store are as below.
Firstly, the security of the platform is of at most importance. Google Play store is owned and operated by Google, and Google is a big name. They always go through the applications in detail before making them available for people to download.
However, Uptodown provides a disclaimer that it does not host any of the apps themselves, rather it redirects the users to the official source and URLs of the app. In this case, downloading from the authentic Google Play store is preferred.
Also, the Play store is the official app store around the world, and obviously, it contains all the apps that Uptodown might not contain.
Moreover, on the Google Play store, some apps are paid however, on Uptodown all the apps are free to use. Imagine some app is paid on the Play store, and you download it free from the website. It would be wrong and can result in legal issues as well.
Uptodown is no doubt a convenient platform for downloading all the games, software, apps, etc, but appropriate precautions should always be taken. Hence, giving priority to the Google Play store is the right choice. However, you can consider Uptodown when no other option is available.
Is Uptodown a Chinese website?
No, Uptodown is not a Chinese website. It was first founded by two students Joseé Domíngues and Luis Hernándaz, from the Univerity of Malaga, Spain.
Uptodown has its headquarters in Spain. Hence it is Spain based website.
Uptodown is available for users of different countries in 15 different languages. The Chinese language is one of them, and because of that people often misinterpret it as a Chinese website. Real English people are working in the company.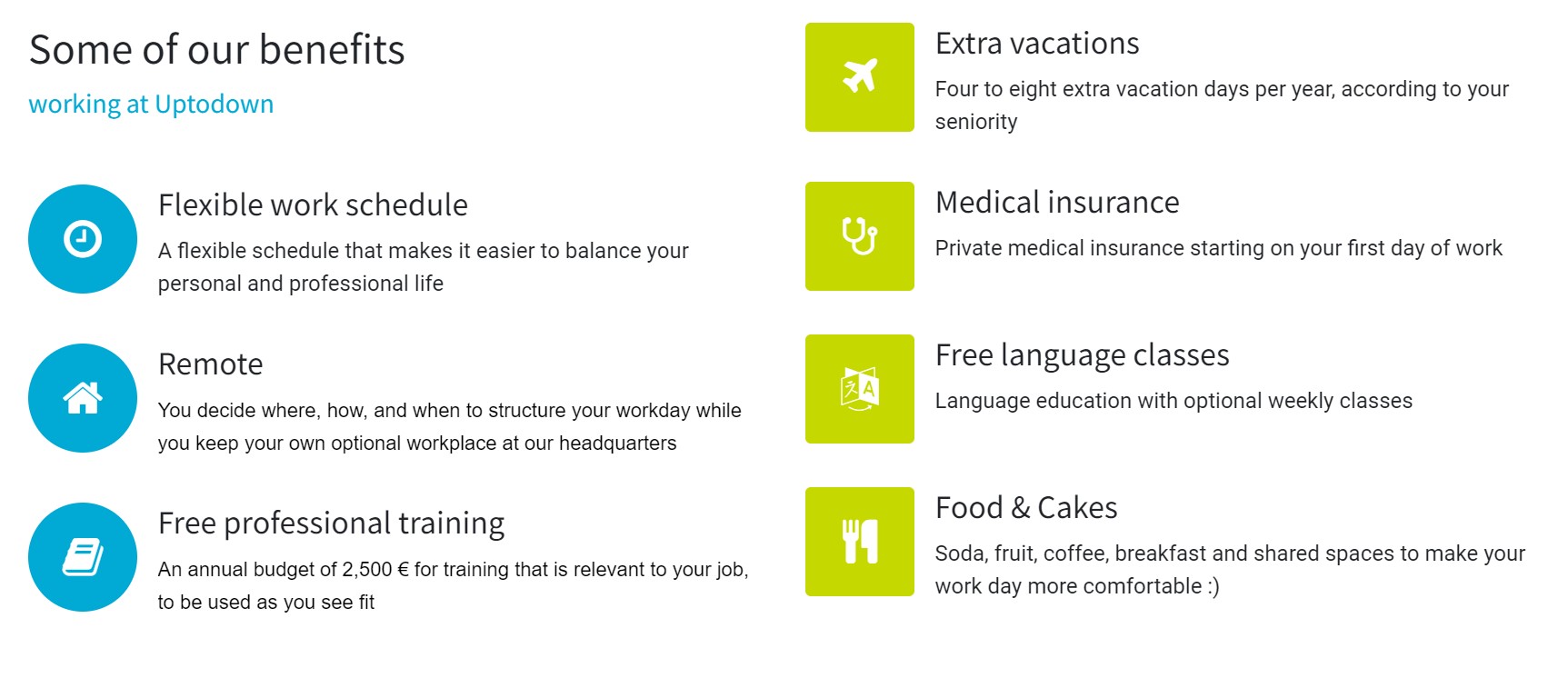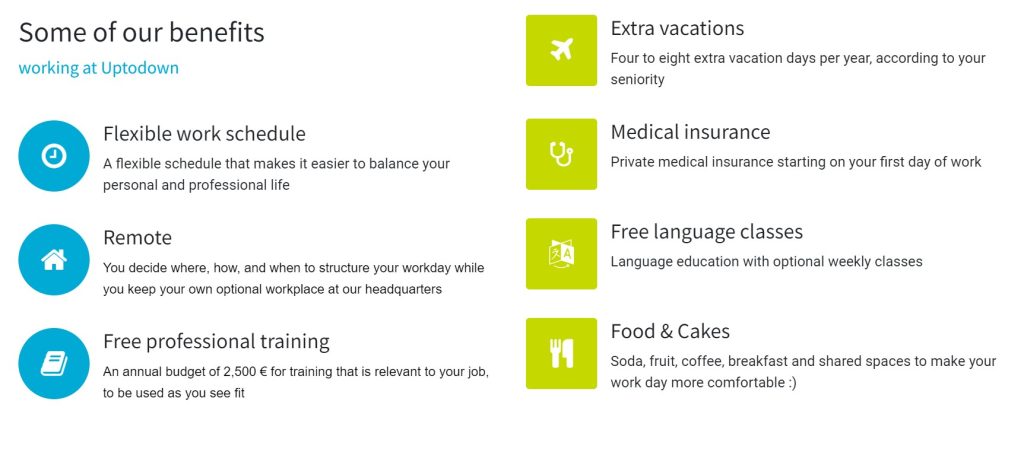 How Uptodown makes money?
The first question that might pop into your mind is that if Uptodown is a free website, then how does it makes money? This question can be one reason you may doubt the security of the website.
But, the answer is simple, the business model that Uptodown follows is advertising and sponsorships. And for this business model to give them profits, they need more and more traffic on their website. Luckily, over the years, they have managed to gain an audience on their website today has more than 130 million monthly users.


They use Google Adsense and, some other agencies to generate relevant web advertisements and make money through clicks and impressions.
Moreover, Uptodown also has a paid version of itself called Uptodown Business. This paid platform offers some additional features and charges people for them. However, their main source of income is a large number of active users that see ads and click on them.
Can you only find android applications on Uptodown?
Uptodown is a rich platform. It not only provides you with android apps but also provides Windows, Mac, and Linux software.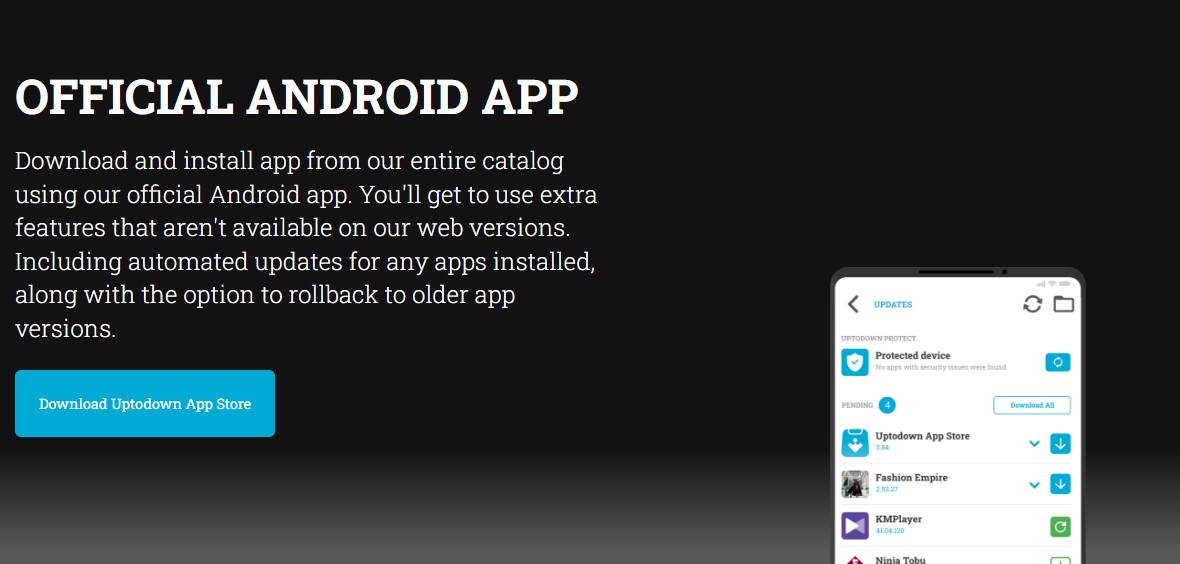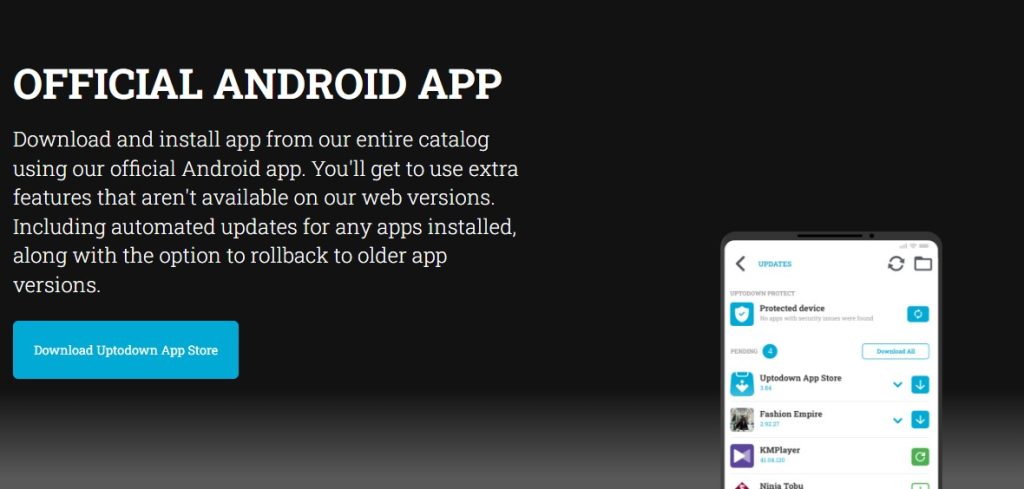 But as mainly it was developed for android users to download software and apps at ease, it contains a major portion of just Android apps. Thus, 80% of its traffic is android users, and it has gained popularity for android applications.
Moreover, you cannot use Uptodown on IOs devices because Apple does not allow downloading third-party applications. Make sure to check the trusted sign on the side of the app before downloading it.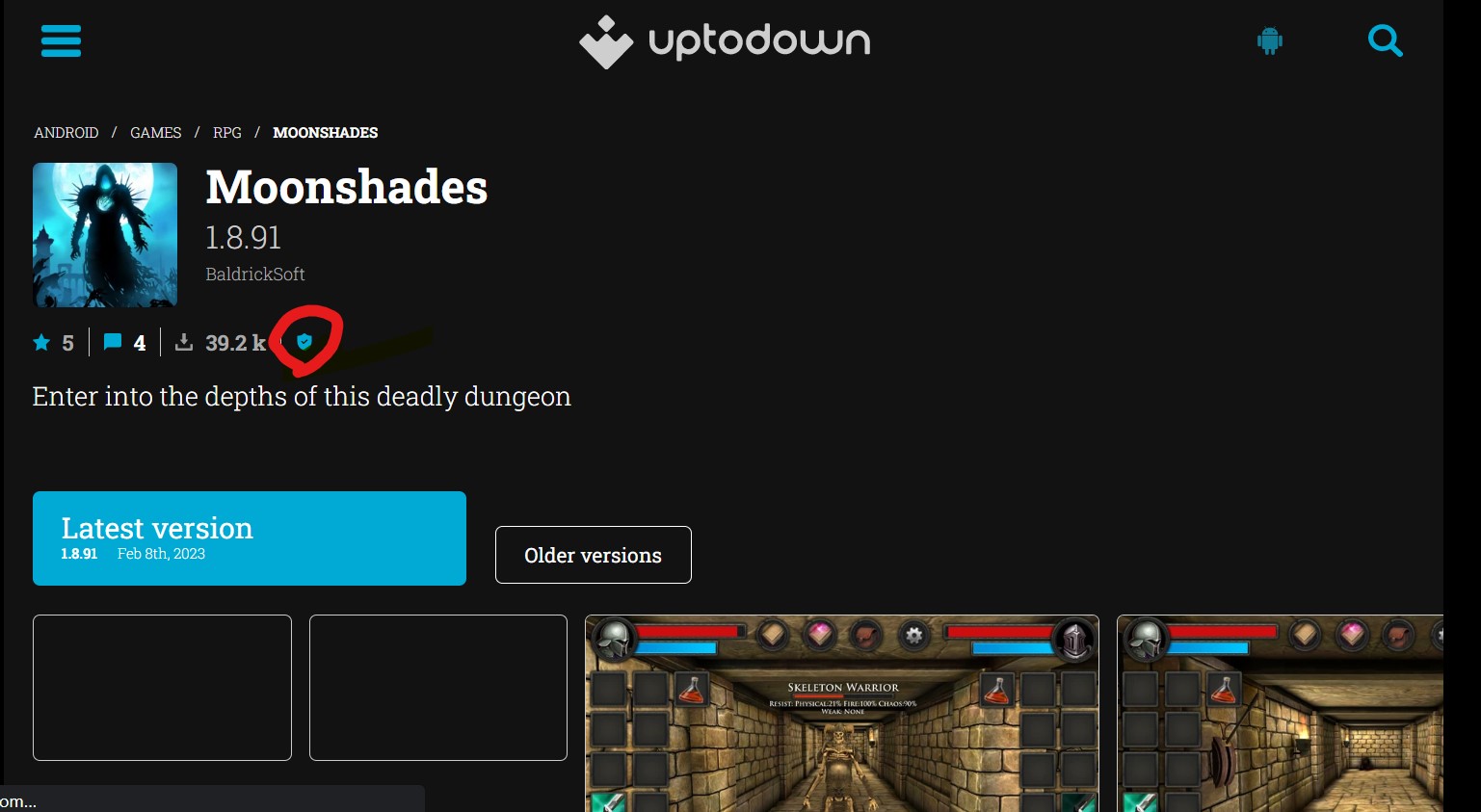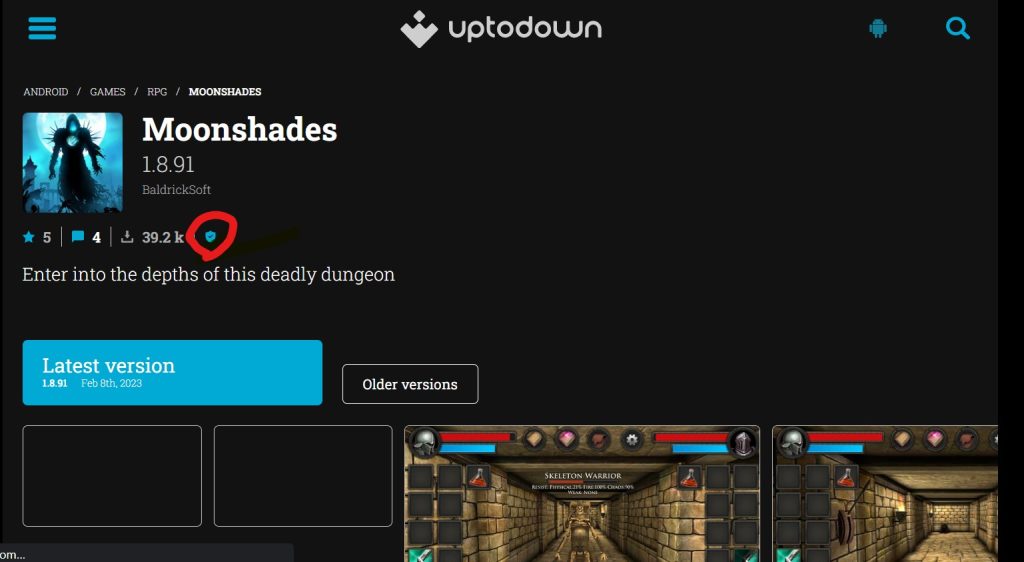 Conclusion
In conclusion, I would say that Uptodown is a very useful platform for downloading software, applications, and games for free. But it is important to be aware of the risks associated with third-party websites. It is always better to take precautions beforehand to protect your device and data from any kind of damage or loss.
But talking generally about the Uptodown website, it is pretty good for use. The scans it does of the APK files before they publish them and the transparency they keep by uploading the scan reports are worth appreciation.


It is just that users should always make sure to check the legitimacy of the source and the content they are downloading.
FAQs
Is Uptodown a trusted website?
Yes, Uptodown is a trusted website and is famous for downloading android software since 2006. It has a strong reputation all around the world because of the regular checking and verification of the software it publishes on its websites. It has various security measures in place to protect the user's computer from any type of malware or viruses that can come through the software.
Is it safe to download APK from Uptodown?
Yes, it is safe to download APK from Uptodown. However, you should always look at the malware scan report Uptodown provides to its users. It can give a depth look into the potential risks (if any) the APK contains.
Who owns Uptodown?
Uptodown is owned by Uptodown International S.L., a Spanish company.
Which country made Uptodown?
Uptodown is made in Spain. It was started as a group project by two students of the University of Malaga, Spain.
Is it legal to download from Uptodown?
The legality of downloading the application and software from the Uptodown website depends upon the country you are using it in. Countries have their own legality rules depending upon the type of content you download. Some countries have lenient legality rules which also allow you to download and use copyrighted content. Hence, you should always check your surrounding and the legality rules they apply before downloading content from Uptodown or any other website.