Are you seeking a place to start buying and selling online goods? You already have multiple marketplaces like eBay, Poshmark, Vinted, Grailed, Tradesy, etc. But do you know about another legitimate online marketplace like Mercari?
Mercari is doing a fantastic job of fusing the best of both worlds, despite being far smaller than other online marketplaces like eBay or Amazon and without a distinctive reselling community like Poshmark.
Mercari sellers stay on it for speedy sales and low fees, while buyers visit for the low prices and specialty items. Every day, it adds more than 350K new listings. Buying and selling on this app are very easy and convenient.
Is Mercari legit? We've devoted much effort to researching the platform and reviewing customer reviews to get the answer. In this article, we will analyze Mercari, a website that enables millions of people in the US and Japan to buy and sell virtually.
Also Check out the Legitimacy Of KicksCrew
About Mercari
Mercari is an e-commerce site where you can sell various goods, including apparel, gadgets, toys, jewelry, and more. Consider Mercari as a marketplace where you can establish a successful profession as an online reseller and a virtual garage sale.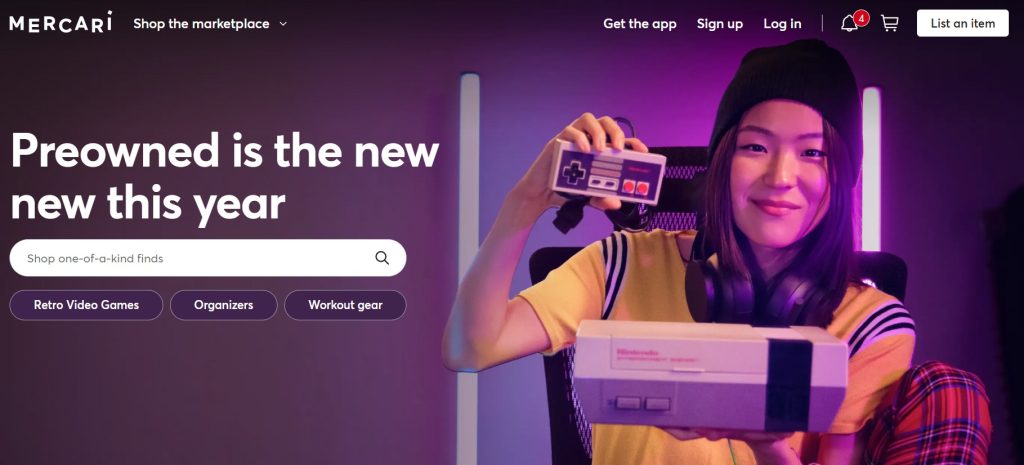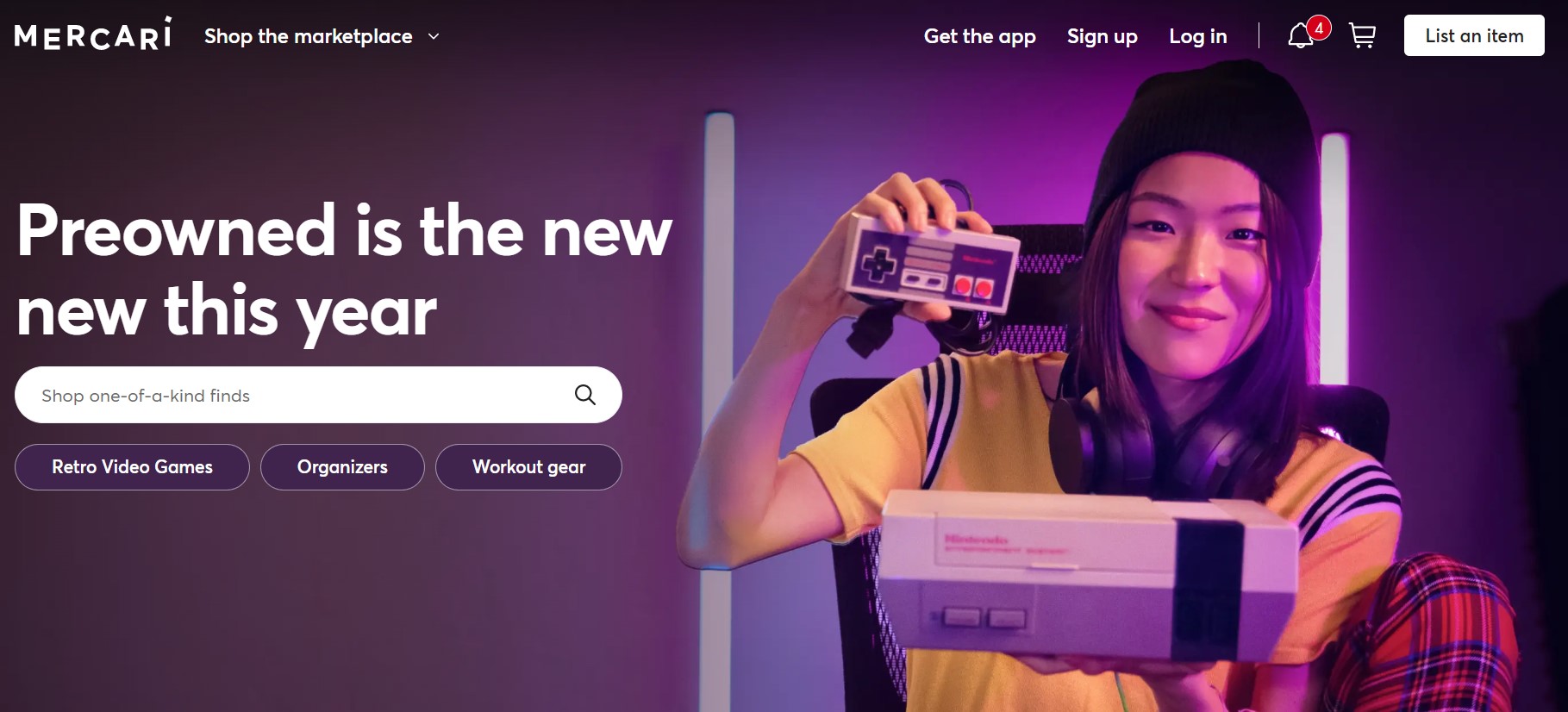 Mercari was first established in Japan in 2013 before being brought to the US in 2014. Since then, the US has downloaded the Mercari app more than 50 million times. It gets a lot of good feedback for being easy to use and selling quickly.
Is Mercari Legit?
Many people doubt that "Is Mercari legitimate?". Well, it is a legitimate online platform for buying and selling items. There is no assurance that the individuals buying and selling on it are authentic. Thus, you must confirm the buyer or mercari seller before transacting.


Mercari is a legitimate online marketplace. But you might get scammed by either buyers or sellers there if you are not careful.
To avoid scams, check your buyer or seller and know the warning indicators to look out for before transacting. But first, let's prove why it is legit
Mercari has been operating since 2013, and it wouldn't still exist today if it weren't a reliable platform. Not to mention that they are not operating their company in the shadows.
Shintaro Yamada, a Japanese serial entrepreneur, launched Mercari, which operates in Japan, the United States, and India with more than 20 million active users per month.
Aside from that, their mobile app has been downloaded more than 100 million times worldwide, with over 50 million downloads coming from just the United States.
It has also received ratings of 4.8+ on the App Store and 4.5+ on the Google Play Store.
On top of all that, its marketplace has over 2 billion listings, with merchants adding more than 350,000 listings daily. So, to answer the initial query, Is Mercari legit? I'd say: yes.
This legitimate online platform has been functioning for more than nine years, is not conducting business anonymously, is accessed by millions of users, has had more than 100 million downloads, provides shipping protection, and has received positive reviews for its mobile app.
How Does Mercari Work to Make Profit?
Similar to Poshmark, Mercari receives payment after a successful sale. Since they don't profit from scams, it is in their best interest to stop them.
Both buyers and sellers can take precautions to keep themselves secure while utilizing the platform.


These straightforward procedures may help you stay safe online when utilizing other platforms. Even though scammers will always exist on all platforms, you can even get scammed when making an in-person deal, but you will also find many honest people.
How Does Mercari Work?
It is simple to sell on Mercari. The Mercari app must be installed on your phone or tablet to use it. This is how you create a mercari seller account:
First, obtain the Mercari app for your smartphone from the Google Play Store or the App Store.
Then register and begin posting stuff for sale. To accomplish this, take up to 12 pictures of your item, describe it in-depth, choose a price, and list it.
You'll receive a notification from Mercari when someone purchases one of your items.
Using Mercari's shipping labels, you package the item and send it to the buyer, which you can purchase directly through the app. Drop it off at the UPS, FedEx, or Post Office after taping it to your shipment.
After the buyer receives the item and gives you feedback, you will be paid for the item. Mercari will keel 10%.
Mercari Seller Reviews
Here is what other sellers are saying about this platform:
Influenster Reviews on Mercari
On Influenster, where there are only 85 reviews of Mercari, the website has received 4.5 out of 5 stars. Fees and customer service are the main issues raised by the users.
However, most reviews are favorable and mention how simple the platform interface is and how you can purchase products with balance as their favorite features.
Trustpilot Reviews on Mercari
Based on evaluations from more than 18,000 users, Mercari has an overall TrustPilot rating of 3.3. The platform is described as "the easiest, least expensive, and fairest to work with of all sites" by the majority of merchants. The most frequent complaints are about fraud and inadequate dispute resolution.

Sitejabber Reviews on Mercari
Mercari has less favorable reviews on Sitejabber. The 1.37-star average customer rating from 1,768 reviews indicates a general lack of contentment. Only 1.9% of the evaluations on Mercari in the last 12 months were favorable. The sticking point is customer service once more.
How to Prevent Fraud on Mercari?
This platform will protect the buyer and the seller from potential scams if the product is sold at unauthorized locations to keep them from being sold to you.
It's standard for sellers of Mercari to look for an easy method to use Mercari while preventing fraud. If you follow these rules, then there are meager chances you will get scammed.
Invest in a product and use good judgment. If anything seems complicated, perhaps that should be avoided. It's common sense that scammers try to sneak in as often in a business venture, but it can be challenging.
These tips will keep you generally safe while shopping on Mercari:
Keep Payments Inside of Mercari
Mercari lists specific items that aren't available for purchase. These advertisements persuade viewers to transmit money outside the app and then keep it. Therefore, you shouldn't believe any vendor trying to have a dialogue outside the platform.
Steer Clear of Any Ambiguity
Mercari will issue a refund if you purchase something and are unsatisfied with it. So if you receive a wrong item that doesn't match the description, you can claim a refund.
Since they are aware of this, dishonest vendors frequently post ambiguous advertisements that may be misleading but are not necessarily false. Unless the product features are expressly indicated in the product description, you shouldn't purchase anything.
Avoid Anything That Is Too Inexpensive
Keeping the cost of their goods artificially cheap is one of the most popular tricks con artists employ to draw customers.
You may initially believe you are receiving a wonderful deal, but you are most likely looking at fraud. You're giving con artists your hard-earned cash in exchange for nothing, possibly low-quality or fake goods.
On Mercari, you will undoubtedly find fantastic bargains, but if the price appears too good to be true, it certainly is. As a result, whenever you find an item on the app that is selling far below its retail price, you should never purchase it.
Verify Your Purchases Explicitly
You have three days to confirm your purchase when you receive an item. The vendor is automatically compensated if you don't inspect the item within that time and can't ask for a refund. Therefore, it's crucial to inspect your buy correctly.
You cannot get your return claim if you discover after the fact that a product is flawed or not what was advertised. Because of this, vendors may offer for sale products that, at first glance, seem real but are actually fakes.
Ask Questions to the Seller
Before placing an order on Mercari, you can query a seller. The ability to confirm that the vendor is active and that the item you desire is still available makes this always worthwhile.
You can also determine the seller's legitimacy based on your questions. It's probably preferable to buy from someone else if they don't answer your question or don't answer it appropriately.
Use PayPal or Merpay Smart Payments
By using Merpay Smart Payments to pay for your transaction, you can get additional security against fraud. You can order things and pay for them the following month using this payment method.
Although it isn't intended to do so, this would allow you to refuse to pay if you were the victim of fraud. It's important to know that Mercari also accepts PayPal. PayPal's robust buyer protection policy will be applied if you use it to pay for a Mercari purchase.
How to Sell Safely on Mercari?
We have a few marketplace guidelines that every seller must know. These tips will help you understand how to sell items safely on this platform:
Ensure the Accuracy of Your Product Listings
Ensure the information you provide about the item in your ad is accurate, such as Photos and the description.
This is done so that customers can see the precise color of the things. You should always utilize authentic images of the products taken in daylight.
Define Your Products Precisely to Customers
In addition, make sure to completely and precisely define your product in the description so that the customer knows exactly what they are buying.
Tell the customer what their order will contain, the precise proportions, colors, printing, and sizes. Also, describe any flaws in your product, if any.
If you don't follow these instructions, even accidentally, the customer may file a complaint against you, alleging that the goods were not as described.
Since Mercari's refund policy clearly states: If the item is not as described, the buyer is eligible to open a dispute and get a full refund, it is unlikely that Mercari will release the payment to you in this situation. Instead, the buyer is more likely to be given a full refund.
Make sure your listing information is precise to the last detail to prevent such accidents.
Never List Anything That Mercari Forbids
Listing any of the things listed as Prohibited items on Mercari could have severe repercussions for you. Regardless of whether a seller intended a restricted item to be listed, doing so violates their Terms of Service.
The platform will also impose penalties on the seller if it finds that a listing is breaking one of its terms of service, including the cancellation of the listing and any related transactions, the loss of listing rights, and the termination or suspension of an account. As a result, you should never sell anything the platform forbids.
Things to Keep In Mind After Selling items
You must keep these suggestions in mind to sell securely and prevent fraud. If someone just placed an order for your product, then always make sure to:
Carefully package the item.
Within three business days, give the customer a working tracking number.
Verify your delivery.
For the item to be delivered to the buyer safely and to prevent disputes over damaged goods, you must first carefully package the item you're planning to ship.
Following that, you must ship your order within three business days of the purchase date; else, the customer may cancel the sale.
To prevent the customer from canceling the transaction immediately, explain to the buyer why you need an extra day or two to dispatch the item if you are facing a legitimate delay.
You must give the buyer a legitimate tracking number within 1–7 business days after shipping the goods and verifying delivery. If not, the buyer will be permitted to cancel the order, even if you delivered it.
Providing accurate tracking information is also crucial if the buyer files an unnecessary dispute against you, alleging that they did not receive the things when you shipped the items.
Instead of making you repay the buyer in this circumstance, Mercari will verify the tracking information to ensure the item was delivered to the buyer and release payment to you.
When listing an item, you must decide whether to handle shipping or have Mercari do it.
If you decide to ship independently, you must obtain the tracking information from your courier and shipping service provider and offer it to the customer to provide them with shipping protection.
If you select Mercari prepaid labels, you'll receive the tracking information from them directly to your mailbox along with tracking on the app and web, and you can give the customer those specifics.
Reasons to Sell on Mercari
It is a well-designed and simple-to-use legitimate online marketplace, even if you're not tech-savvy. Significant advantages that dealers could get from selling on this app are:
Cheaper Selling Fees Compared to Comparable Platforms
Mercari does not collect listing or final value fees; instead, it takes 10% from each purchase. Comparatively, Poshmark and eBay take 20% on orders over $15 and up to 15%, respectively, significantly reducing your profits.
Simple to List
Compared to other reseller sites, Mercari's listing process consistently receives high marks from sellers.
Your Prices Are Automatically Reduced by "Smart Pricing."
Using an algorithm to increase the competitiveness of your prices, the function enables you to sell unwanted products more quickly. The listing also benefits each time the price is reduced.
Less Congested Than eBay and Rival Websites
When you're an online retailer, less is more. Everyone seems to be climbing on the reseller bandwagon for a piece of the pie with the rise in the popularity of secondhand shopping.
You can create a specialized store and establish yourself in markets with less rivalry. Less competition leads to substantially quicker sales. That thing in your eBay store that's been virtually collecting dust and cobwebs might sell in less than a day on this platform!
Freedom to Sell Anything You Desire
There are no restrictions on what you may and cannot sell on many internet markets. On some markets, for instance, you are only permitted to sell used products; you cannot, for instance, start a dropshipping company.
When it comes to what can be sold, Mercari is fairly lenient—as long as it's not something unlawful like a weapon, of course.
Several Affordable Delivery Alternatives
You can choose whether you or the customer pays shipping for each item as a Mercari merchant. You may charge a flat amount for shipment or give free shipping for a certain time.
3 Major Frauds to Avoid in General
You should not doubt the question "Is Mercari Legit?" because "it is legit". There is no such thing as a market that is free of deception. Scams exist on every eCommerce platform, and Mercari is no exception.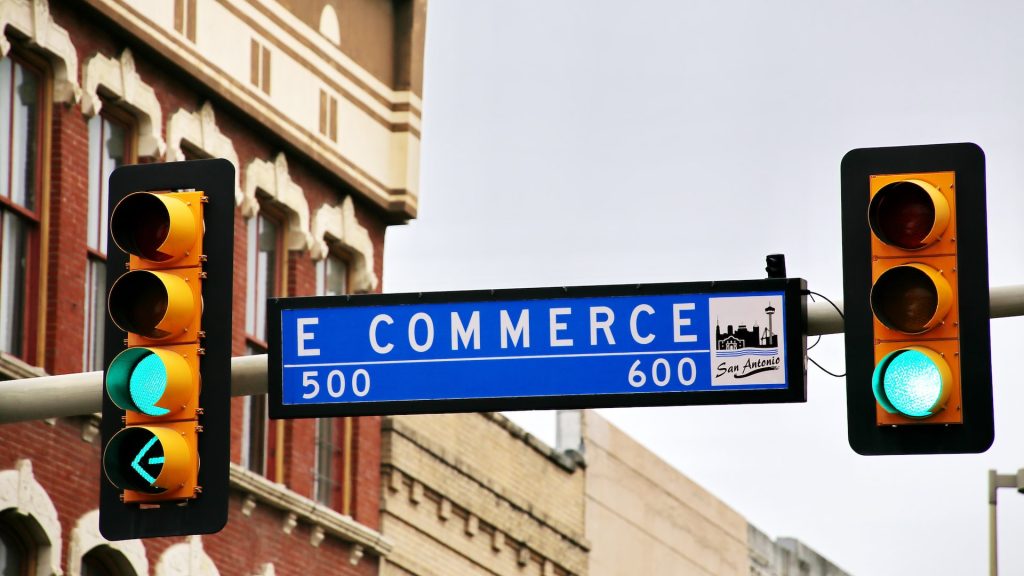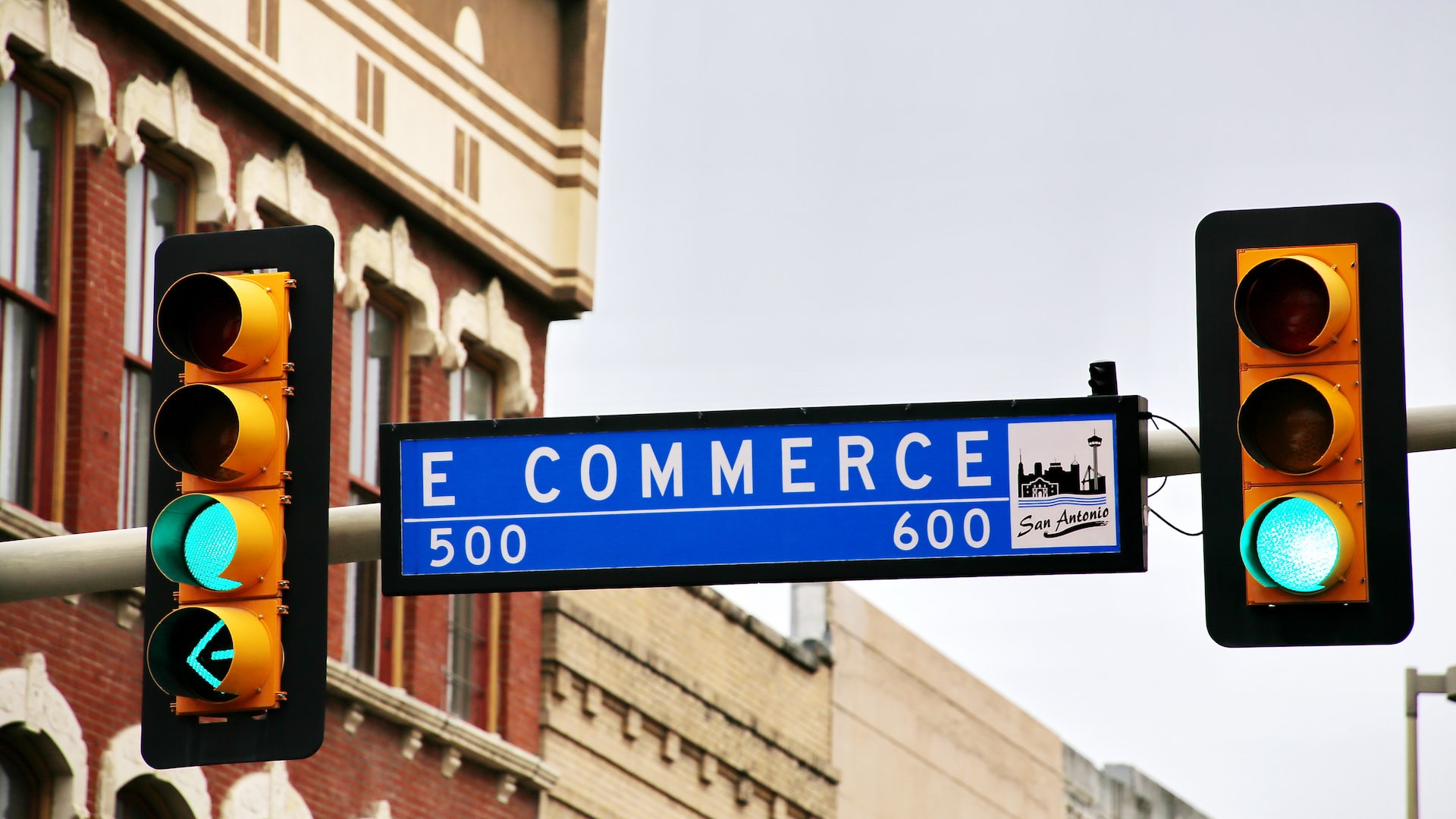 You have to make sure you avoid scams by following the right approach. It is a secure platform for selling and purchasing if you exercise caution and due diligence.
False Scam
The return policy at Mercari is simple and safeguards both the customer and the seller. Because some sellers can't be bothered to finish their product descriptions, false claims still occur.
False claims will bounce off of you as bullets will bounce off Wonder Woman as long as you provide thorough descriptions of your products and have clear, well-lit images taken from many angles.
The Switcheroo
Under the false premise that you shipped broken or counterfeit goods, the buyer keeps your item and sends back a new one, known as a switcheroo.
Take pictures or videos of the items while you pack them for shipping to avoid this easily. Take pictures of the new item as soon as you get it if the switcheroo occurs to you.
Conducting Business Outside of the Platform
Avoid leaving the platform to finish the transaction using your bank account information. Not only won't Mercari be able to collect the commission, but it also won't be able to defend you.
Going rogue could have a severe outcome; you could lose your belongings and money.
What's worse, someone might steal your credit card information. With offline purchases, exercise extreme caution.
Mercari Cancellation Policy for Buyers
You, as the buyer, have the right to cancel the order on this selling platform until the things are sent to your doorstep. However, the decision to accept or deny your request to cancel the transaction rests with the sellers.
You will receive a refund if the seller and Mercari confirm that the order hasn't shipped. On the other hand, you are powerless to cancel your order if the vendor rejects your cancellation request.
However, it will automatically issue a refund if the sellers don't react to your cancellation request within 24 hours.
You can cancel your order right away from your Order Status page if the seller acknowledges the shipment but you haven't received the tracking information from them after seven days of purchase.
Mercari Cancellation Policy for Sellers
Although sellers occasionally have to cancel an order, buyers typically submit cancellation requests. By picking one of these grounds, the seller may reject the order:
Item is defective or damaged.
I cannot ship.
Alternate shipping methods.
The item is being held for another person.
Combining products for customers.
Unavailable item.
By mistake, the buyer made a purchase.
Incorrect shipping addresses for the buyer
However, to cover transaction fees or shipping labels, Mercari reserves the right to impose a cancellation fee of 5% of the item, which can rise to a maximum of $25.
Remember that canceling too many orders may lead to account suspension, termination, restrictions, or declines in the ranking of your listing; as a result, you should try to limit the cancellation to a minimum to protect your account.
Refund and Return Policy
The most crucial thing for customers to understand about this selling platform is that they can only return items and ask for refunds within three days of delivery and only if they haven't yet given a review.
After those three days, or if you've already given a rating for your order, you will not be allowed to ask for a refund. Additionally, consumers are qualified for refunds for justifications like:
Not what was described.
The item is forbidden.
Either not genuine or fake.
Item is broken or malfunctions.
Item is lacking.
I got the wrong item.
But this selling platform will reject the request for the following reasons:
A change of heart
Erroneously chose the incorrect size and color.
I bought it online, but I no longer require it.
Customers with a good cause can request a return from the Order Status page for their purchase.
Following submission, sellers have 24 hours to respond with feedback and accept the return request; if the vendor does not, Mercari will refund the buyer.
However, if the seller refused to accept the return and left feedback, Mercari would address the remaining issues between the two parties after carefully examining the buyer's proof and the seller's criticism.
It will accept the buyer's return request for reimbursement if the seller is at fault. If the buyer is at fault, on the other hand, their team will reject the request and release the money to the seller.
If the seller agrees to the buyer's return request, the customer must return the item to the seller within three days of the seller's consent.
The seller will still get paid if the buyer does not scan the return's tracking number within seven days after approval.
The seller has 24 hours after receiving the item to inspect it for damage or other issues before reporting it to Mercari.
Guidelines for Using Mercari
Follow these additional marketplace guidelines:
Show Each Other Respect and Honesty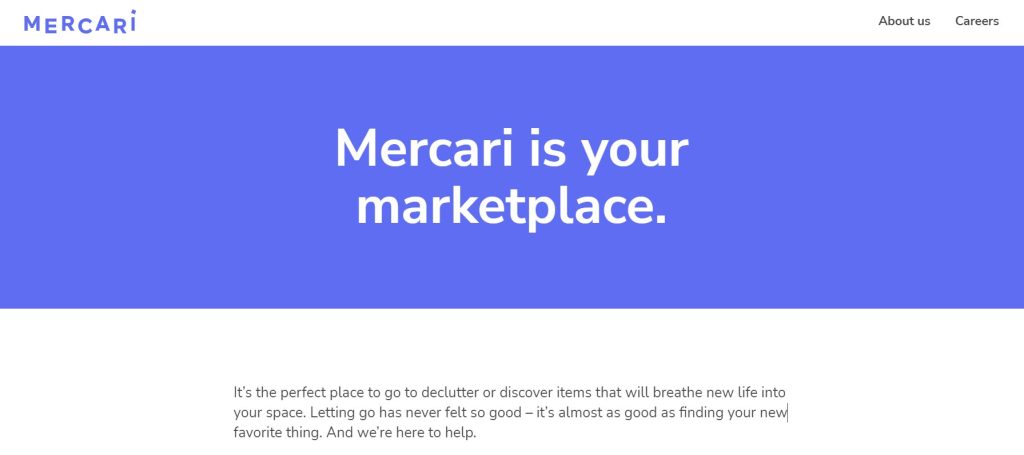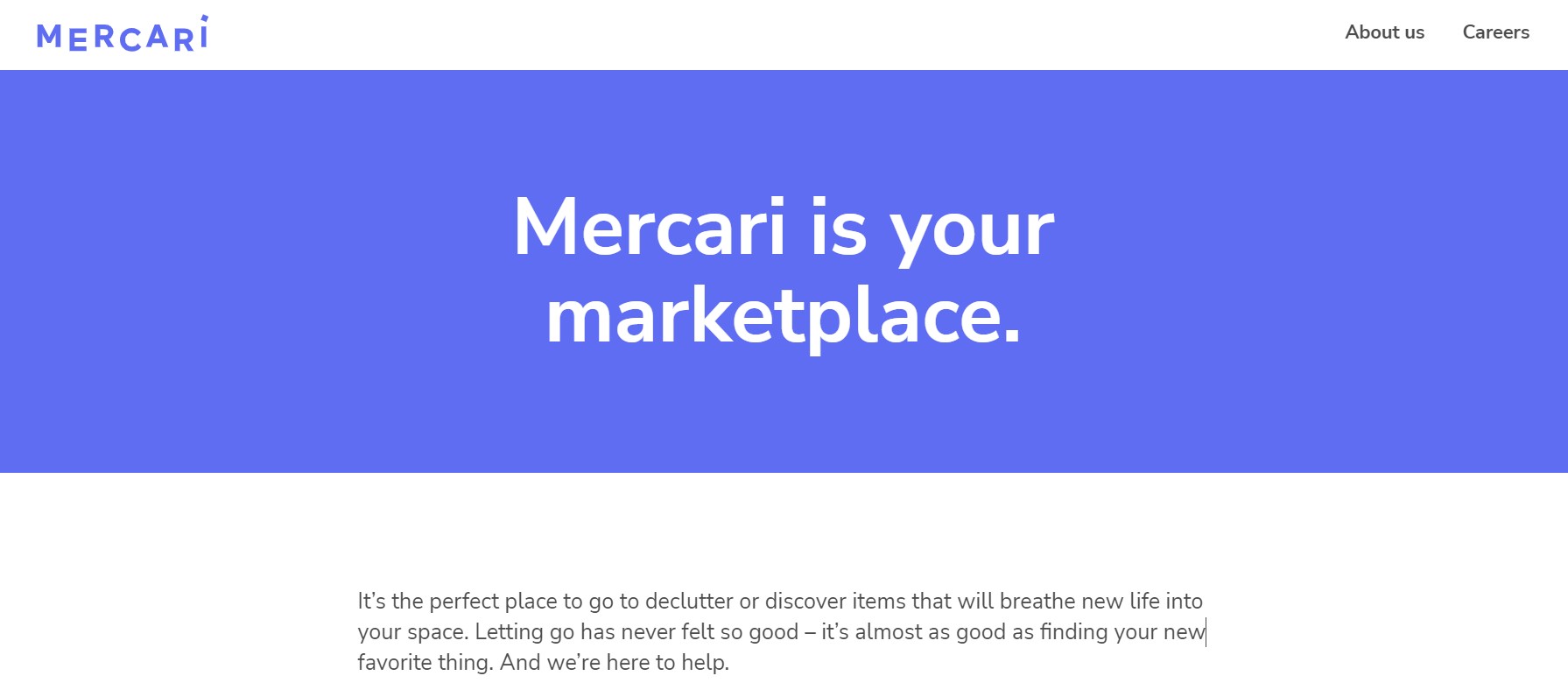 Both buyers and sellers should be respectful and truthful with one another. Some of the usually forbidden behaviors listed down below should be kept in mind by both parties:
Never list an identical item more than once.
Never include products that promote violence or are connected to hate groups.
Never post or send messages with fake information.
Never slander, insult, troll, threaten, or harass a buyer or a vendor.
Never allow the buyer to rate an item before receiving it.
Never nudge customers or sellers to transact business elsewhere than Mercari.
Items should never be sent straight from the manufacturer (avoid drop shipping).
Never supply an incorrect tracking number.
Whether you are a buyer or a vendor, you should never request personal information.
Never lie to tax authorities when answering their questions.
Never file a claim without a good reason against a merchant.
Your account can be shut down or suspended if you engage in any of these forbidden behaviors. Visit their whole list of Prohibited Conduct websites for additional information.
Sellers should also refrain from listing anything on Mercari's restricted items list.
Avoid Transacting Outside of Mercari
Trading outside of Mercari is prohibited per their rules for the market. It is not liable if a scam is perpetrated if someone delivers money to the vendor or a seller ships goods to the customer outside of their site. As a result, to trade safely, all transactions and shipments must pass through the platform.
Conclusion
Mercari is a reliable online store where you can purchase and sell online. Although this selling platform aims to protect users from fraud, you can still fall victim to scams if you aren't attentive, just as in any other online marketplace.
Avoiding payments off-platform is the primary safeguard you can take. Additionally, you should exercise caution when choosing your vendors and stick to those with a good track record.
Avoid buying any items that are absurdly inexpensive or have unclear descriptions. Always using PayPal or Merpay when making purchases will provide additional protection.
FAQs
Does Mercari Have Buyer Protection?
To protect the customers, Mercari has put in place buyer protection. Until the customer certifies that the item has been delivered and is by the description, payment is not released to the vendor.
Within three days after the delivery date, the platform enables you to ask for a refund if you believe you received a fake, counterfeit, or a different item than what was advertised.
Can Mercari Be Trusted?
You may trust Mercari, but not the buyers or dealers on their online marketplace. It is crucial to ensure the buyer or seller you are working with is reliable before purchasing or selling anything.
Can You Get Scammed On Mercari?
While it makes an effort to safeguard consumers from fraud, there is always a chance that a buyer or seller will con you, especially if you don't do your homework before dealing with them.
Is Mercari Safe For Credit Cards?
As it processes all payments through completely secure, compliant, and extensively inspected payment systems that financial regulators acknowledge worldwide, Mercari is a safe and secure platform for credit cards.
Is Mercari a Scam?
It's not a fraud to use Mercari. It is an authorized online marketplace that brings together buyers and sellers. However, if you don't do your research before transacting, there's a chance that buyers or sellers will con you.
Is Mercari Safe?
Although Mercari is typically risk-free, there are some potential risks. You must realize that it is only a meeting place for buyers and dealers. Therefore, even though it is secure, you should still research the buyer and seller before transacting.
Is Mercari Trustworthy?
Mercari is unquestionably a reliable online marketplace. There is no assurance that the buyers and dealers are also reliable. As a result, you must make sure the buyer or vendor is reliable.