If you're considering making your hotel reservations through Agoda, you might be unsure about its reliability. Doing your research before making purchases is vital because there are many con artists and bogus websites.
This article will go through your questions and answer them to help you understand why Agoda is reliable and legit. Remember to read until the end to understand why Agoda is not a scam company.
About Agoda
Agoda is an efficient and easy-to-use hotel booking service offering excellent hotel deals across the globe. Customers may also get cheaper rates by using Agoda's Secret Deals.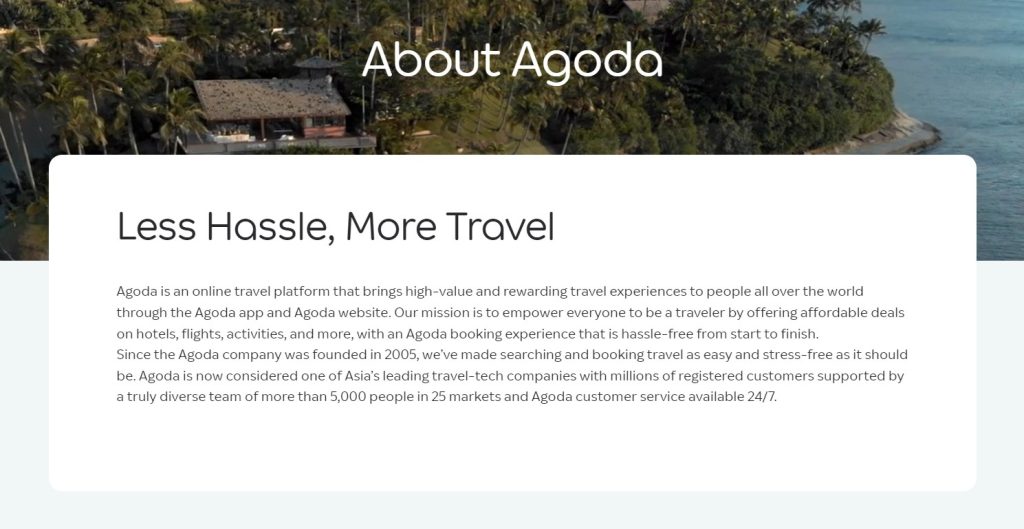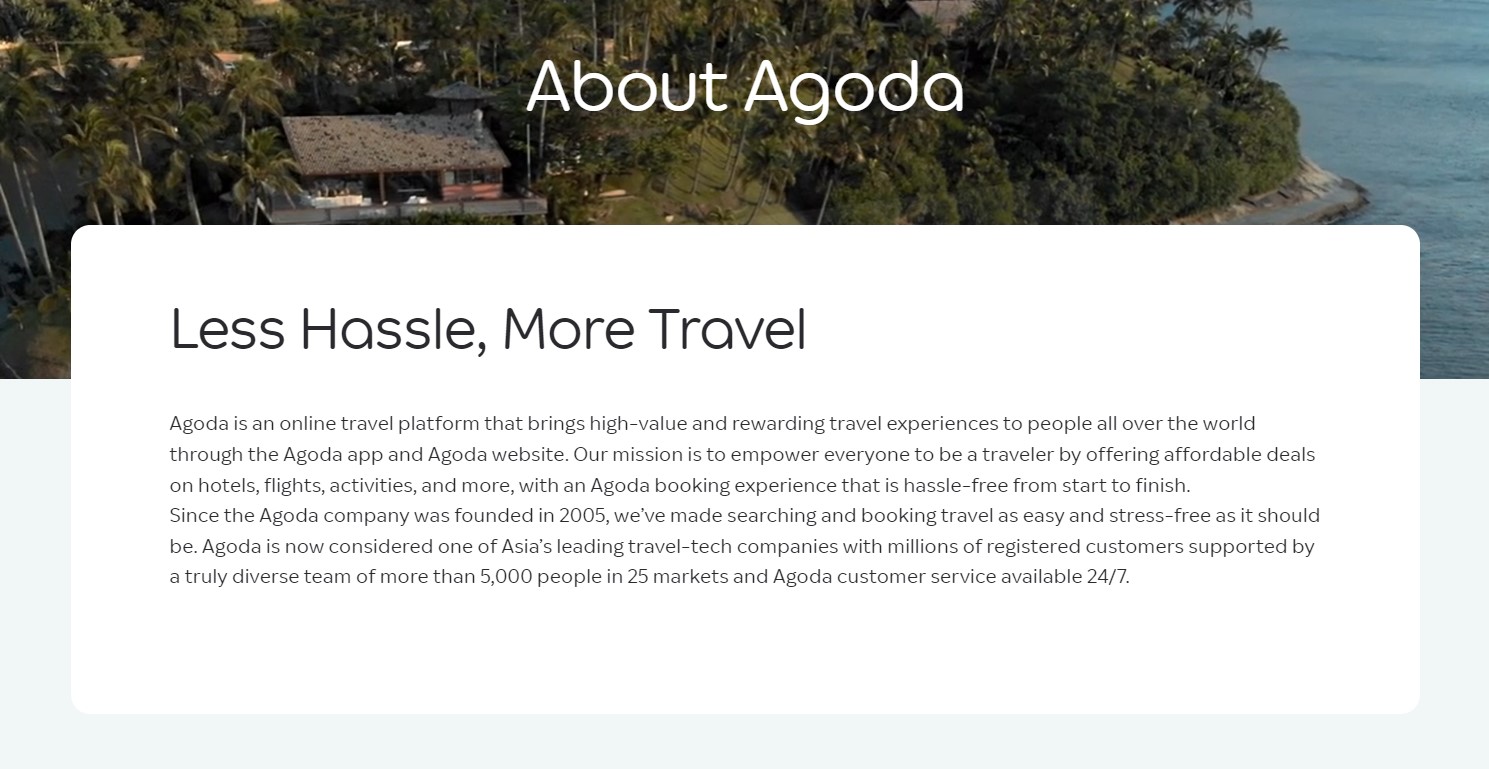 If you are looking for the best possible hotel rates, Agoda is the place you should consider looking into. The business was established in 2005, has its global headquarters in Singapore, and employs more than 5,000 people.
Agoda offers a selection of lodging choices, including hotels, apartments, villas, and hostels, and gives visitors comprehensive information on each property.
Booking lodging, flights, airport transfers, and other travel-related services on Agoda is possible in many different locations worldwide. In some locations, Agoda also provides flights, car rentals, and activities in addition to lodging.
On the Agoda website or mobile app, travelers can make all of their reservations and benefit from Agoda's Best Price Guarantee. Agoda is your one-stop shop for all your travel requirements.
Is Agoda legit?
Due to its ownership by Booking Holdings, the largest provider of online travel services worldwide, Agoda is unquestionably legitimate. Agoda serves as a mediator between the guest and the host. Thus booking through it entails a larger risk of problems than booking directly.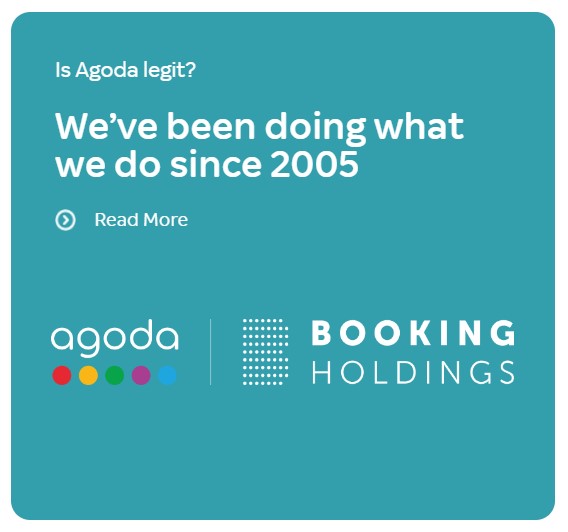 Although issues can arise even with direct bookings, the likelihood is significantly smaller than when booking through Agoda because there are no middlemen.
Those with reservations can book hotel rooms for the same day without hesitation. Online travel agency AGODA makes comparing prices easy. But with the many options, there is often no way to tell who to choose.
So is Agoda legit at all? The answer is 'Yes'.
How Does Agoda Work?
Agoda allows travelers to search for and make reservations for travel. It offers more than 20 countries with accommodations, including hotels, resorts, guest houses, and many other unique properties.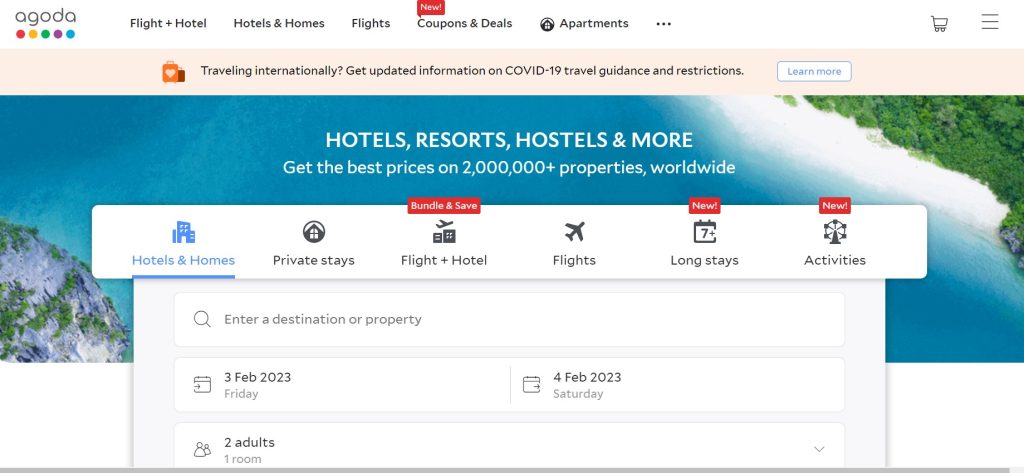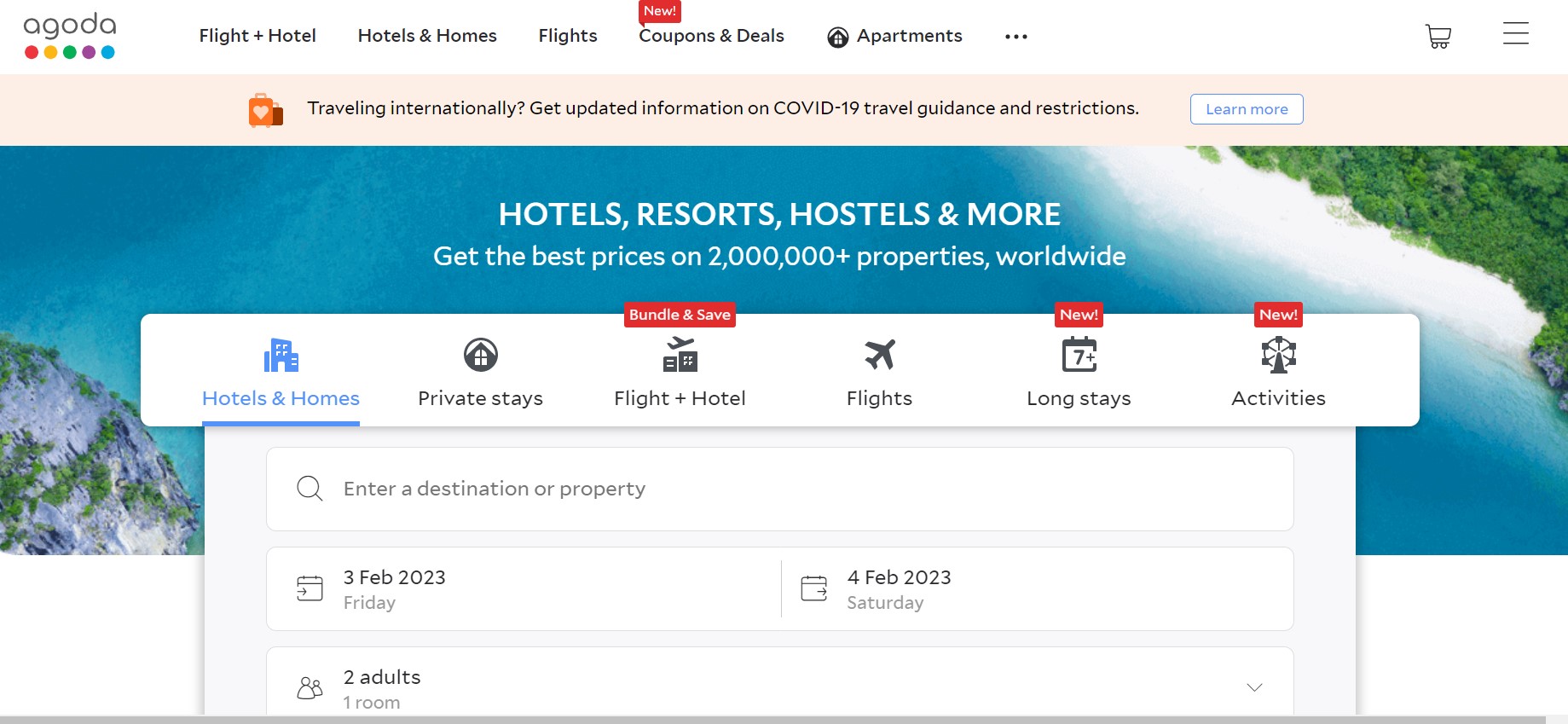 Depending on your destination date and preference, you may go to Agoda and look up accommodation. Once you have found your ideal apartment or house, you can book them online.
Agoda confirms your booking and sends you an e-mail with the reservation details. Although you cannot contact the hotel directly, you can call or email the manager.
Why Is Agoda So Cheap?
Agoda offers several affordable accommodation choices for budget travelers. What makes them so cheap to travel on the web? The answer lies in business models.
Agoda is a subsidiary of Booking.org, offering discounted rates. The firm has developed a strong relationship with hotels. Their negotiation ability is mainly due to sending large quantities of business to hotels.
It is, therefore, possible for them to provide one of the best prices possible. Agoda can likewise offer low-cost flights since a portion of the commissions received from the booking can be transferred to travelers more economically.
How Does Agoda Generate Revenue?
Many tourists doubt Agoda's legitimacy even though Agoda provides an extensive range of lodging options at highly affordable costs. You must know how Agoda makes a profit to understand how is it a legitimate company.


When booking a large number of hotel rooms, Agoda receives discounted rates. Because it can negotiate low wholesale costs for its hotel rooms, Agoda can offer customers savings that may not be available elsewhere.
The corporation then calculates the selling price of these rooms using its algorithms to maximize profits. Agoda can maintain a profit while providing its consumers with low prices in the best deals because of this business approach.


Agoda also employs a commission-based business strategy as a result of partnerships with several bed and breakfasts, guesthouses, and unique hotels.
This shows that when a customer makes a hotel reservation through an online travel agency, Agoda receives a commission from the property owner.
This commission is a portion of the entire cost of the reservation and varies depending on the type of property and the locality.
Agoda generates revenue via advertising in addition to offering supplemental services through alliances and affiliate programs with other companies in the travel industry, such as car rental and airport transfer services.
Agoda Reviews
If Trustpilot reviews are any indication, Agoda might be experiencing a moment. Their score is only 1.9, which is considered "bad."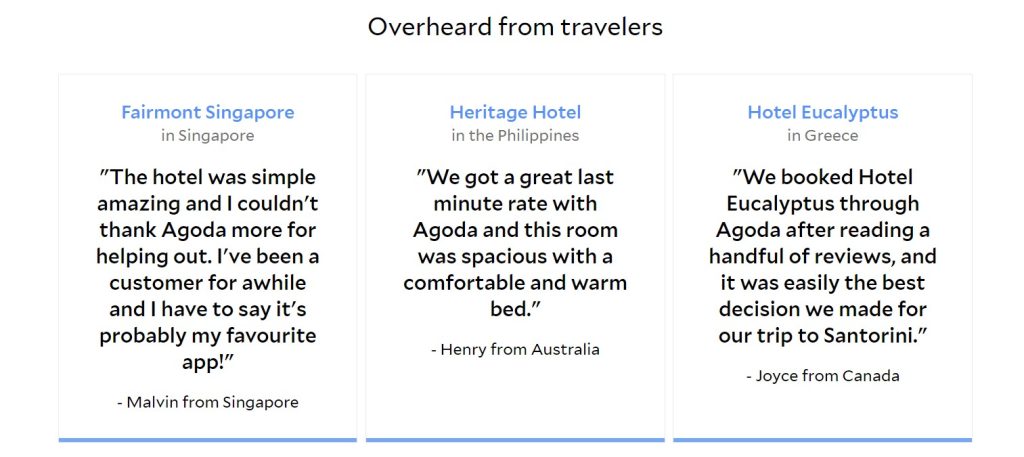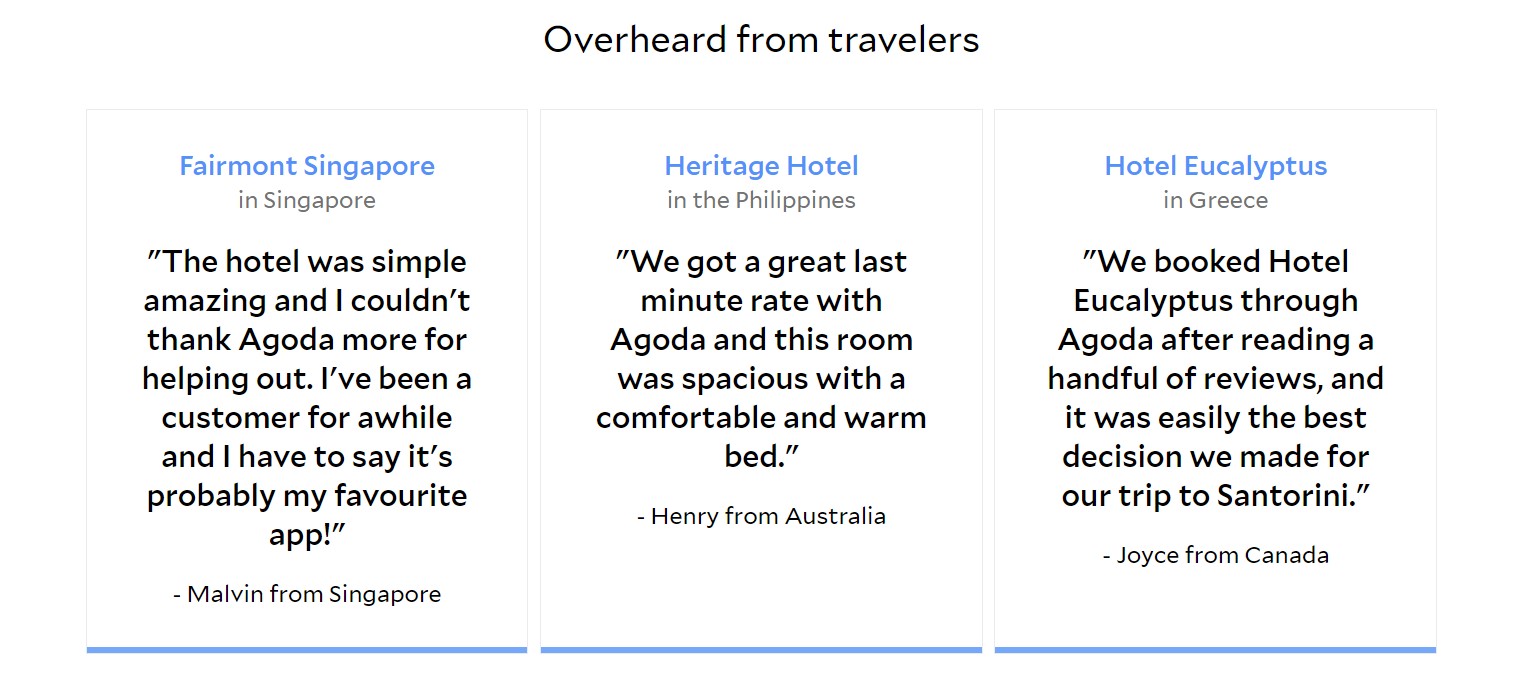 Even though more than 80% of the reviews are considered positive reviews, Trustpilot also considers the quantity and age of reviews when determining the score. Thus it appears that something has gone wrong recently for Agoda, and as a result, their rating has plummeted.
They might not have been able to meet demand, or there might have been a problem with reservations. In any case, things don't seem to be going well for Agoda right now.
Observing how they bounce back from this minor setback will be intriguing. Hopefully, they can resolve the issue quickly and resume their position as one of the leading travel websites.
Why Are There Complaints About Agoda?
You undoubtedly spend much time studying your trips if you're like most travelers. You read reviews, evaluate costs, look into their best deals, and examine images to choose the ideal hotel.
But what if you're booking your accommodation through the incorrect website? Even though Agoda is one of the biggest online travel firms, some people have complained.
Travelers have complained about various issues with Agoda, from misinformation to hidden surcharges. Should you be concerned about making a reservation through them?
The quick response is both yes and no. Although Agoda has received many complaints, you shouldn't necessarily be concerned about making a reservation through them.
Agoda is still a trusted firm, even though it's always advisable to do your homework before making any reservation.
There will always be some dissatisfied consumers, just like any business. The secret is to balance the benefits and drawbacks before making a choice. Unresponsive customer support, hidden costs, and misleading information have all been complaints from several passengers.
Reviews frequently cite Agoda canceling reservations just before the scheduled arrival date, leaving guests rushing to locate another lodging.
Travelers have occasionally been given rooms that differ from what they had reserved when they arrived at their hotel, or they have been told there is no booking and no availability.
This indicates a problem with communication between Agoda and the property owners, but the visitor ultimately bears the burden of added worry and bother.
And to top it all off, Agoda doesn't reply to evaluations on Trustpilot, making it impossible to know what the company is doing to enhance the customer experience.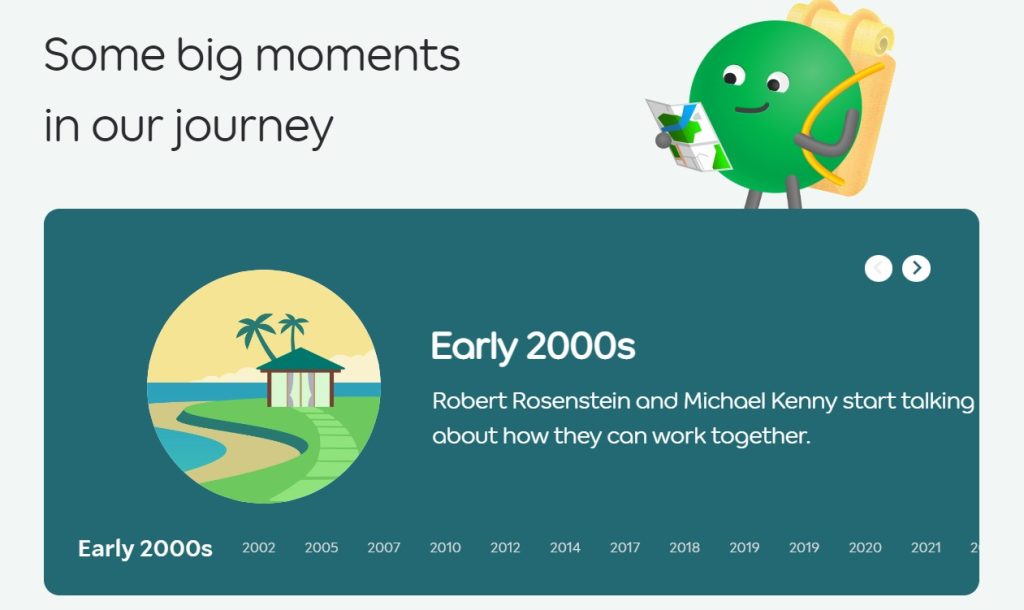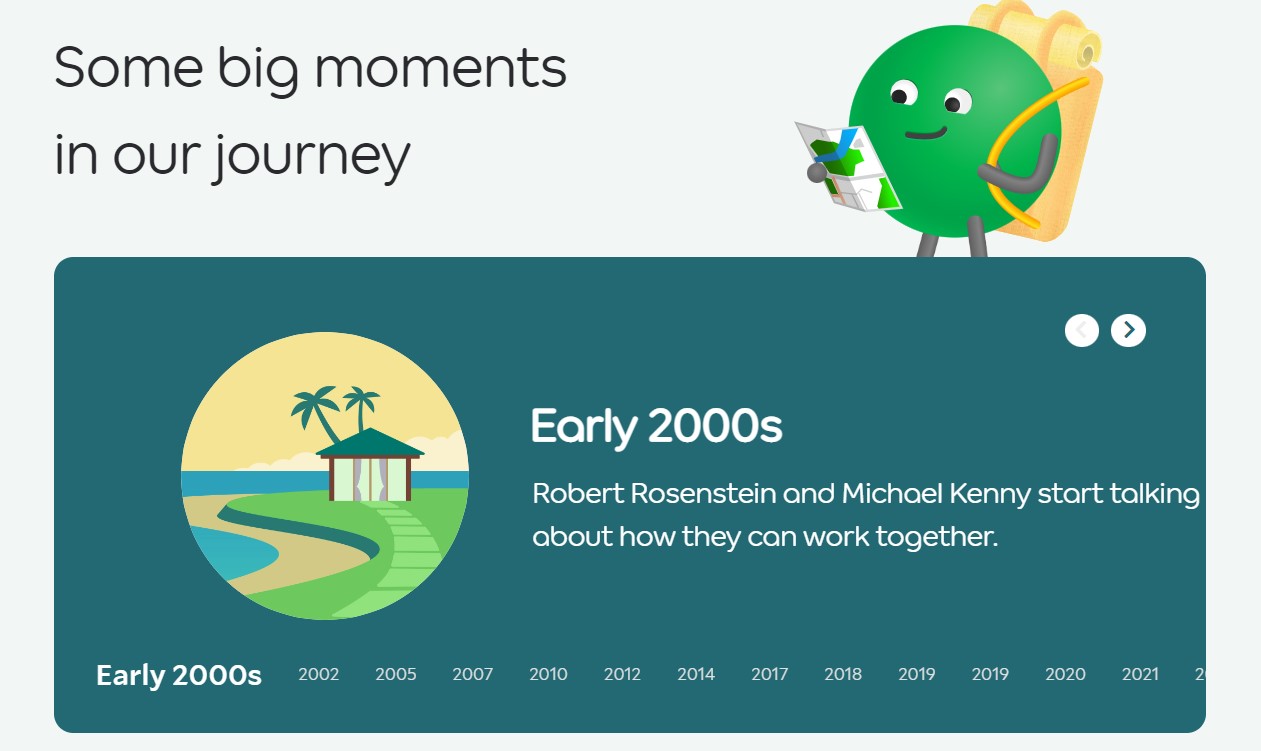 What Do You need to Know Before Booking Online?
Consider these important factors when making a hotel reservation on Agoda.


First, it is essential to thoroughly review the cancellation and refund policies because they can alter depending on the hotel and the particulars of your reservation.
While Agoda frequently offers a less expensive option for a non-refundable hotel stay, many hotels offer free cancellation with at least 24 hours notice. Make sure you know your rights and obligations if you need to modify or cancel your reservation.
To ensure the hotel fulfills your wants and expectations, it's also a good idea to look into its location and amenities.
Take the time to learn about and confirm the safety of the hotel's neighborhood. Reading reviews of the hotel is always recommended.
Why Agoda Is a Reliable Traveling Website?
Let's discuss the company's history, the large number of verified guest reviews, the security measures it has in place, the range of accommodations it offers, and its connections to other reputable travel agencies.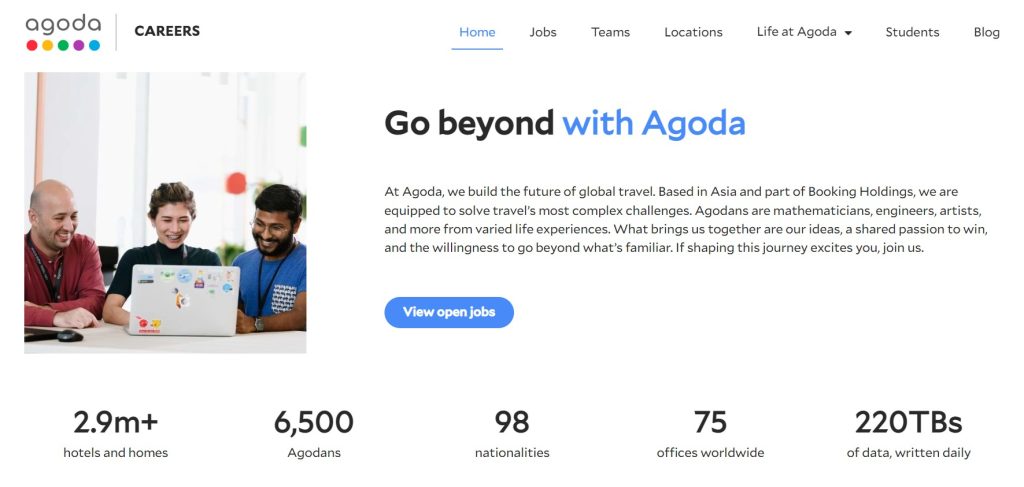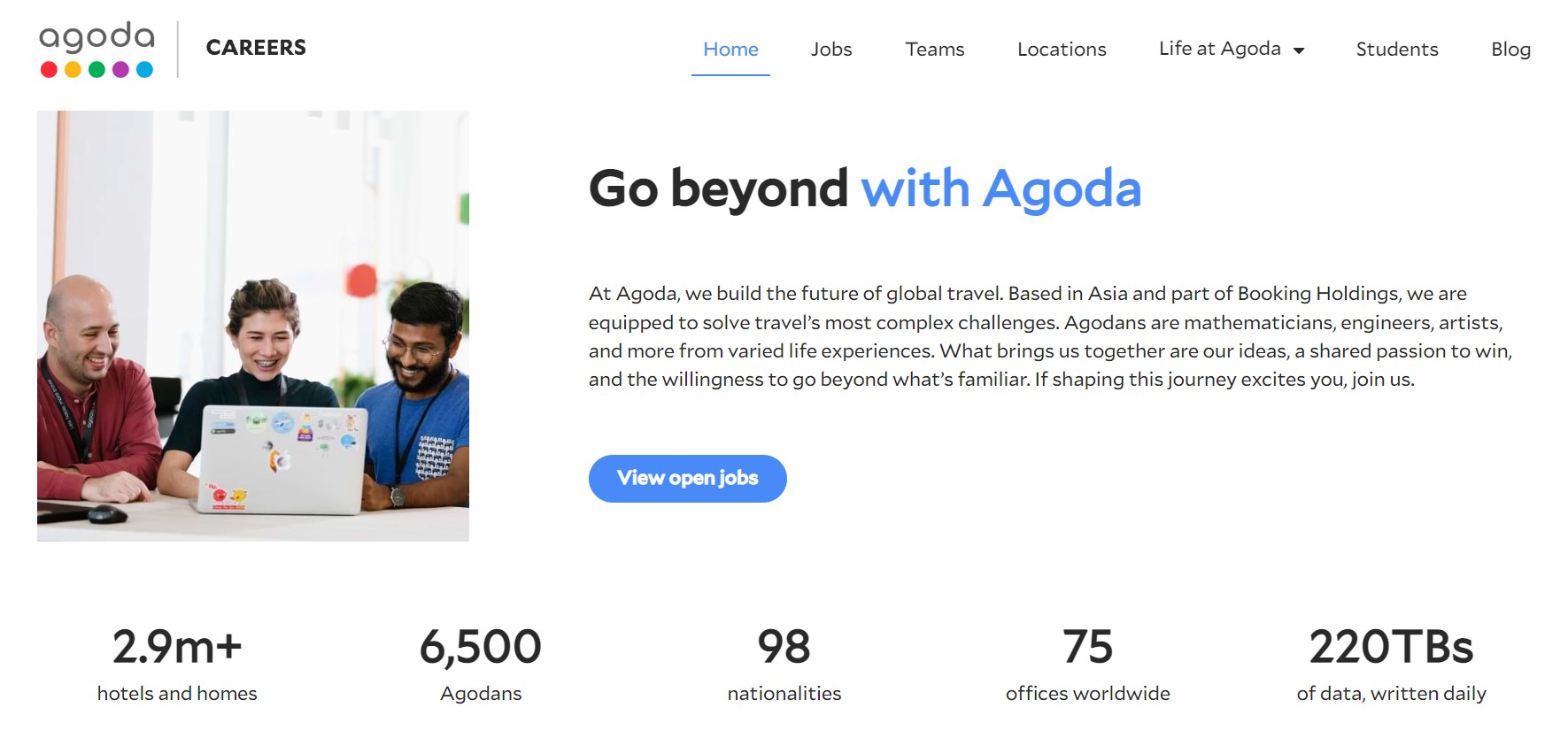 Book Holdings Is Their Parent Company
Agoda is owned by Booking Holdings, a company that is traded on the Nasdaq and is the parent company of well-known travel brands like Booking.com, Priceline, and KAYAK. This relationship raises the platform's authority and reputation.
Agoda Has Had a Lot of Success in the Past
The company began as an online travel agency (OTA) in 2005; since then, it has grown. Agoda is currently one of the world's most popular travel booking websites. If it weren't a reliable booking website, you can bet it would have gone out of business long ago.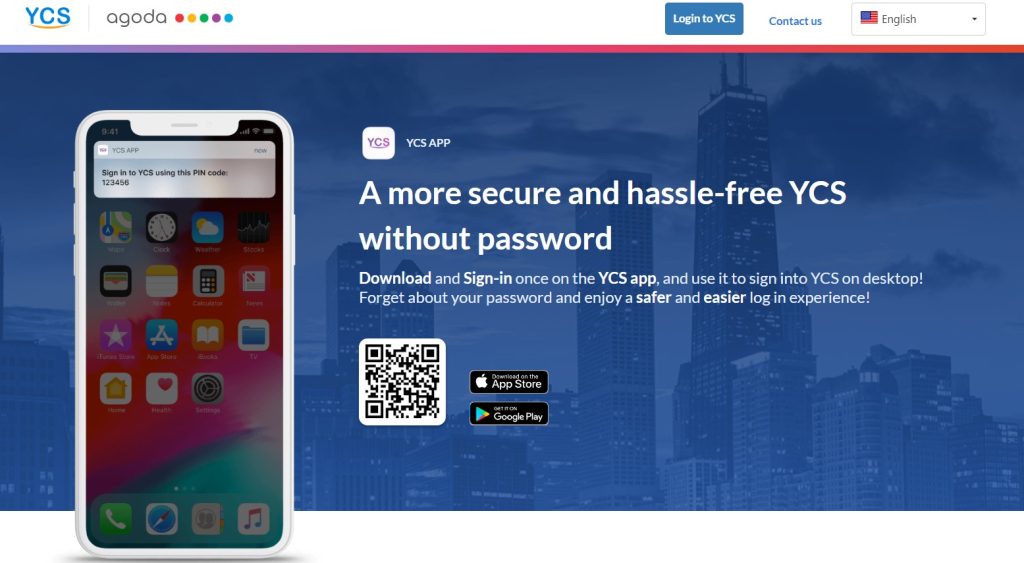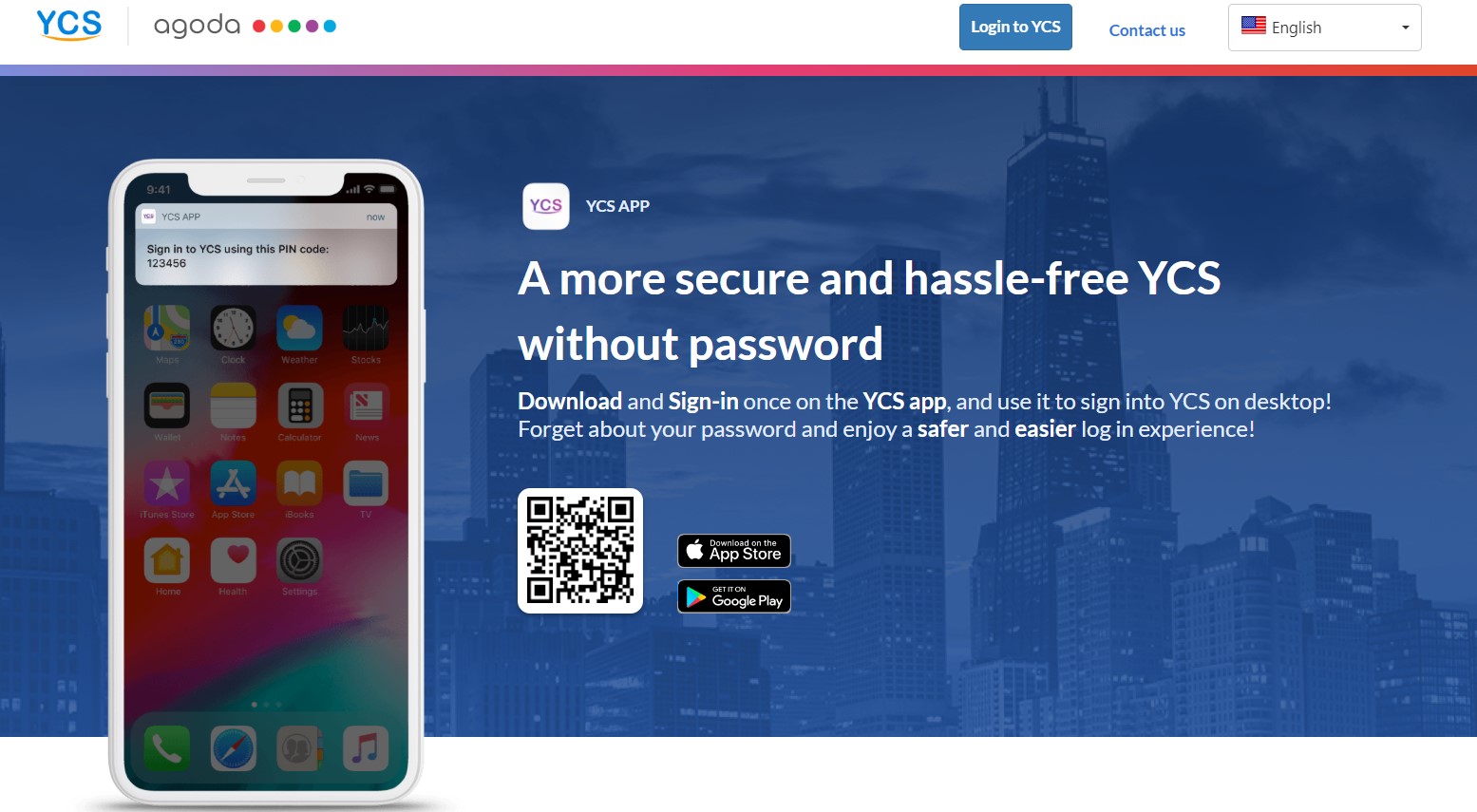 Agoda Prioritises Security
Because Agoda uses encryption technology, you could feel more secure knowing that your credit card information and other details are safe with them.
Additionally, the platform offers round-the-clock customer support, allowing you to get help with any questions or concerns.
Agoda Provides an Extensive Global Network of Lodgings
Agoda is a worldwide network of 2.7 million hotels, resorts, inns, bed & breakfasts, and other uncommon lodgings. That's a pretty remarkable sum.
If Agoda weren't authentic, it would not have been able to forge and keep relationships with so many landlords and hosts.
Agoda Is Trusted by A lot of Users
You can have confidence in the platform's validity and dependability because it has more than 35 million genuine visitor reviews available.
This is determined by considering other travelers' positive encounters when making reservations on Agoda and checking in.
Are There Fake Hotel Reviews on Agoda?
There is always the chance of fake reviews, as with the majority of websites for online travel agencies. This is why it's crucial to consider the source of anything you read.
Look for clues that might be false if you're worried that the reviews on Agoda aren't authentic.
Fake reviews are always extraordinarily favorable or negatively biased and always lack precise information.
Additionally, be suspicious of reviews posted quickly because this can indicate that they are a component of a marketing strategy.
On the other hand, significant gaps in the dates between reviews may also indicate that something is off.
On a forum, a frequent user of Agoda who had written numerous reviews noted that some of their less favorable reviews had taken longer to appear than their more pleasant reviews.
Who knows why this occurs, but it's worth remembering. To determine whether a review is genuine or not, compare it to reviews on other review websites like TripAdvisor.com, Facebook, or Google.
Don't rely on Agoda's reviews; read testimonials from many sources.
My Personal Experience Booking With Agoda
Agoda was my first choice when booking a hotel in Asia back in 2016. On a winter holiday to Phun-Quoc, I discovered a good deal at Agoda one of Vietnam's most luxurious hotels. Instead of finding that same hotel room for the same price, that room was at 10% more price online.


I initially felt unsure and wondered if Agoda was reliable because I didn't know it existed. After much contemplation, I took a chance and booked a place through Agoda.
I booked a luxurious room with an outdoor view, but the room did not offer a view. But since it was for a lower price, I don't mind.
Tips For Booking At Agoda
Here is a list of some excellent tips you must know before booking your Agoda reservation.
Check the Reviews
It is crucial to carefully read customer evaluations to get a true sense of what to anticipate from the hotel.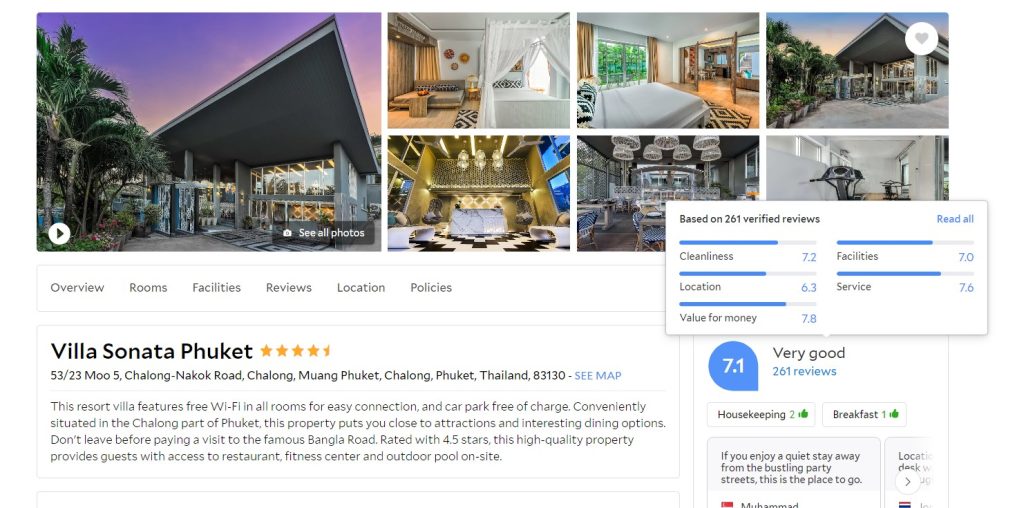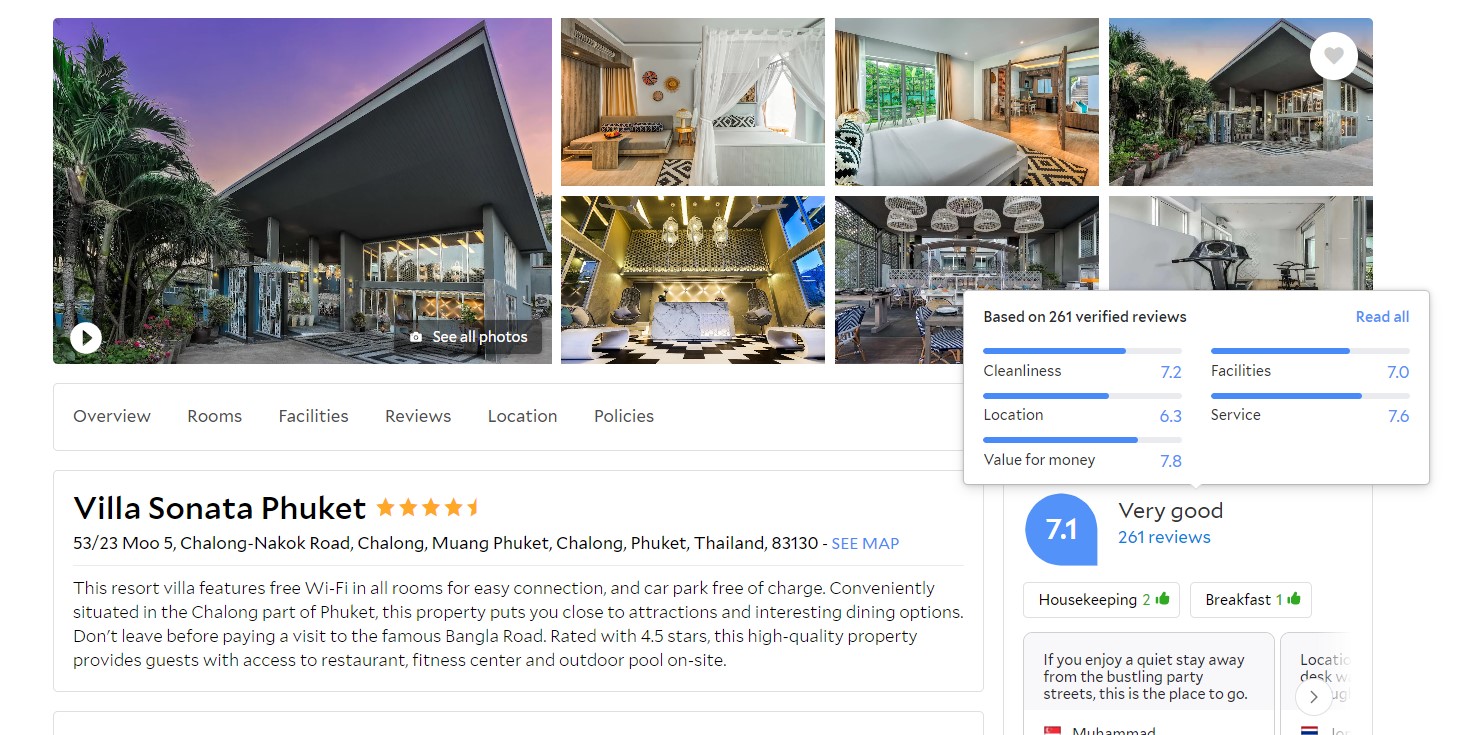 Always pick a hotel with at least 100 reviews and a minimum of 9.0 out of 10 ratings.
View Pictures of the Hotel
First and foremost, look through the numerous photographs that Agoda has provided of your hotel. Most importantly, you should look at the images of the room taken from various perspectives.
Be skeptical of postings with a few photographs of things like the toilet or beds to avoid unpleasant shocks when you get to your location.
Check For Room Availability
Before your stay, you must ask hotel management to check for room availability and accommodation options. This will also help you avoid any booking scams.
Pay at the Hotel
Never pay in advance when booking hotels through Agoda. Always select "Pay at the hotel" when making hotel reservations so that, if your plans change, you won't have to deal with Agoda's drawn-out and challenging refund procedure.
Use your credit card details while paying to get great hotel deals.
Find the Facilities You Require
Before making a hotel reservation, ensure all your accommodation options are fulfilled. Check the hotel's general amenities and facilities in addition to the room amenities to ensure they have what you're searching for.
Make Sure Your Booking Details Are Correct
As you know, when you are booking through Agoda, revisions are more difficult to make after reservations.
Check your ticket information again because mistakes might lead to significant issues, especially when booking flights through Agoda, which I do not advise doing.
By following the tips above, you should feel free to have any hotel booked. Make sure to look out for all the tips above.
Agoda Customer Service
Agoda's website provides an extensive support section with contact information, a live chat feature, and frequently asked questions. They offer a committed customer support team ready around the clock to assist with any bookings or questions you may have. Many positive experiences of customer reviews support this.
There are differing viewpoints regarding reviews of Agoda customer service in practice. Some users have reported having good encounters and finding the personnel accommodating and responsive.
The contrary, however, has been discovered by others. Long wait periods, incompetent employees, and a failure to answer questions are some of the customer service issues that people complain about.
It's critical to remember that Agoda is merely a middleman if you experience any issues with your reservation. They might not be able to handle your problem because they are not in charge of the properties featured on their website.
In some circumstances, getting in touch with the property directly is preferable to see if they can assist. But in any case, make sure to contact Agoda for your queries.
What Makes Agoda Unique?
One of the most reputable online travel agencies worldwide for direct bookings is Agoda. Their user-friendly design and extensive amenities make it easy to find what you're looking for.


Agoda also has its headquarters in Singapore and a wide selection of hotels and resorts spread all around Asia. The company is regarded as the finest choice for travelers looking to reserve hotels in Asia, although it may not be as well-known in North America and Europe.
Agoda is an excellent resource for discovering low prices in Asia because it frequently offers bargains and discounts on hotel stays.
Agoda is a trustworthy and convenient site to utilize for all your lodging needs. From my personal experience, I would say it's significantly less expensive than other platforms for booking hotels in Asia. Whether you're trying to book a fancy resort or a budget-friendly hotel.
Refund Policy for Agoda
The Agoda refund policy may differ according to the hotel you are staying at and the precise dates of your trip.
If a cancellation is made before the due date, it will result in a full refund.
Cancellations made after the due date might cause a penalty fee to be deducted from your refund amount.
It is best to contact Agoda as soon as possible if you need to make any changes in your stay to avoid any penalty that might be charged to you or to fasten the refund process.
Another tip! Use a card that levies foreign fees, even if you are entitled to a full refund to avoid any disparity between the amount charged and the amount refunded.
Cancellation Policy for Agoda
The cancellation policy of Agoda is diverse. It depends on the particular hotel and type of your reservation. Most hotels frequently don't charge customers who cancel up to a predetermined number of days before their scheduled arrival.
You should thoroughly research the cancellation policy for your specific hotel and reservation before making a reservation with Agoda.
The Agoda website or the confirmation email you receive after making a reservation is typically where you may discover this information.
The cancellation policy will include any possible fees or charges as well as the conditions under which you can modify or cancel your reservation without being penalized.
Although it really varies, I typically see this "free cancellation" option extend up to 24 hours before the scheduled check-in time.
If you cancel within a certain window of time, certain hotels may have more onerous cancellation policies and even charge you.
Best Alternatives to Agoda
Agoda has long been a top choice for travelers looking for the best offers on hotels and lodging, despite the fact that there is no shortage of online booking websites days.
However, there are a number of additional websites that provide comparable services and might be worthwhile to check out for your subsequent vacation.
Airbnb
An increasingly popular substitute for conventional hotels is Airbnb. People can post their homes or rooms for rent on this peer-to-peer website as a side job or as a company.
In practically every city, you may discover unusual and eccentric places to stay, from apartments and homes to treehouses and castles.
It's important to remember that Airbnb is not always less expensive than a hotel. It might even cost more in some situations.
Before making a reservation, it's also a good idea to carefully read the reviews and ensure you know what to expect.
Booking.com
One of the most well-known travel websites is Booking.com. It is simple and provides many hotels, flats, and hostels. Additionally, you might find some excellent offers on activities and car rentals.
One thing to remember is that Booking.com and Agoda belong to the same parent business.
This indicates that they use the same business tactics, so you can run into similar issues if you make a reservation with them. For additional information, see our post Is Booking.com Legit.
TRIP.COM
Another well-known travel website that provides a choice of hotels and other lodging options is Trip.com. Along with tours and activities, they also offer a good selection of tickets for flights and trains.
Trip.com, in contrast to Agoda, is actually owned by the Chinese travel agency Ctrip. Although they have a respectable Trustpilot rating, there are still some concerns regarding hidden costs, difficulties with cancellations, and sluggish customer support.
FAQs
Is Agoda Safe for Credit Cards?
As all payments are processed through completely secure, compliant, and rigorously monitored payment methods that international financial regulators acknowledge, Agoda is unquestionably safe for credit cards.
Is Agoda Trustworthy?
Agoda is a reputable website that has been around for more than 17 years and is a part of Booking Holdings Inc., a significant player in the online travel industry.
Is Agoda Safe for Flight Booking?
When buying flights through Agoda, you can easily tackle modifications, canceling, or resolving any other concerns.
Is Agoda a scam?
Agoda is unquestionably a legal business run by Booking Holdings, one of the biggest online travel agencies in the world.
Is Agoda safe?
Although it is safe to make reservations with Agoda, if something goes wrong, it can be challenging to resolve issues.
Is Agoda reliable?
Although Agoda is trustworthy for making hotel reservations, you should conduct research first. Booking flights, though, requires a lot of trust.
Is Agoda legit?
Yes, Agoda without a doubt is a legit website. It is trusted by millions of users, so you can also trust Agoda.
Conclusion
Many people are asking 'is Agoda legit?' So to answer that, Agoda is a well-known and trustworthy website for making travel arrangements.
Agoda has gained the trust of millions of travelers worldwide because of its commitment to providing a quick and easy booking procedure, a vast range of hotels and lodging options, and a comprehensive return policy.
Agoda is dedicated to protecting the security and safety of its users. The website offers a range of payment alternatives to meet your needs while using encryption technology to safeguard your financial and personal information.
Agoda, which has its headquarters in Singapore, has a huge selection of cheap hotels throughout Asia! So you can feel free to use Agoda without worrying about anything. Just make sure you read our tips on booking at Agoda.