When planning a vacation or a trip, it is important to choose a reputable and reliable travel agency to ensure that your experience is enjoyable and stress-free. Traveluro is a travel agency that provides customized travel itineraries and booking services for clients, but is it a legitimate business?
In this article, we will examine whether Traveluro is a legitimate business and whether it is safe to use its services.
Is traveluro Legit?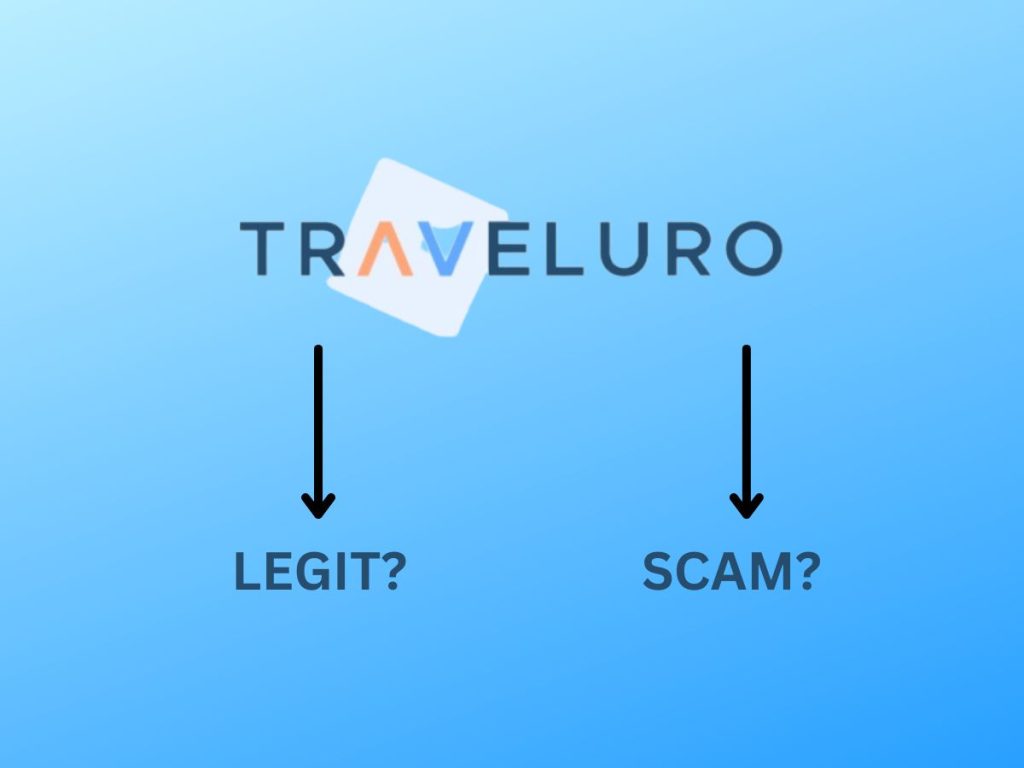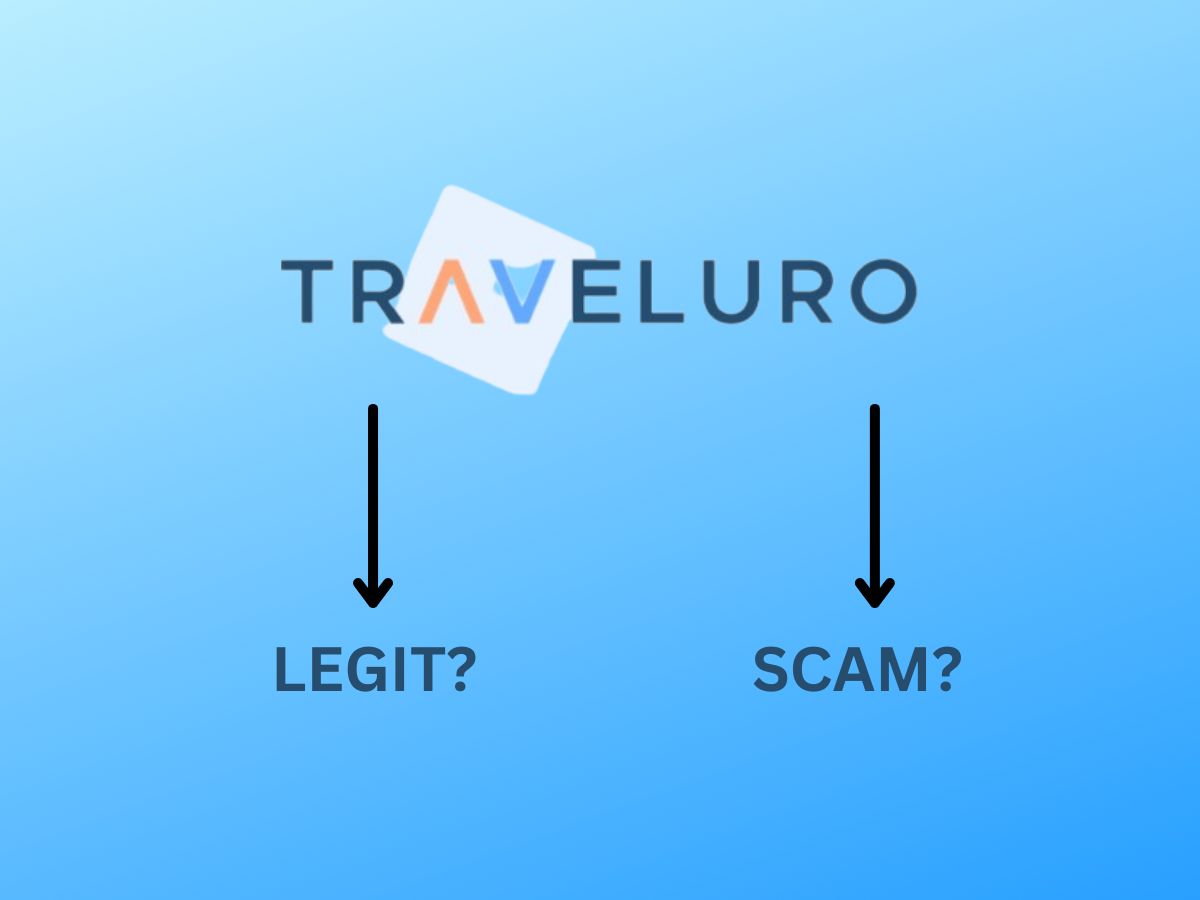 Traveluro is a legitimate travel agency available online. It is an online hotel booking service that provides travelers with discounted hotel rooms. Booking through Traveluro, on the other hand, is not very trustworthy because there is a higher chance of problems than booking directly with the hotels.
However, problems can also happen when booking directly with the hotels but there are fewer chances of these problems as compared to Traveluro.
How to use Traveluro?
Traveluro is very easy to use. The website has a simple user interface that does not make any confusion while using. The service runs similarly to other travel booking companies.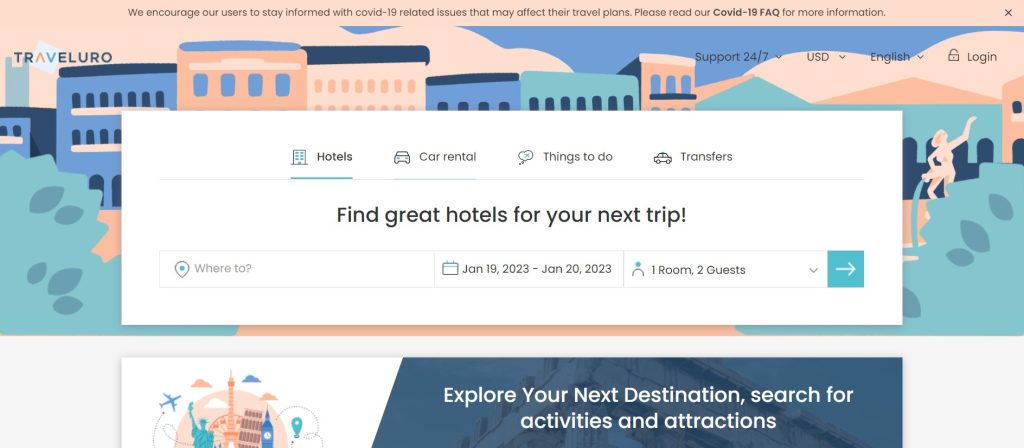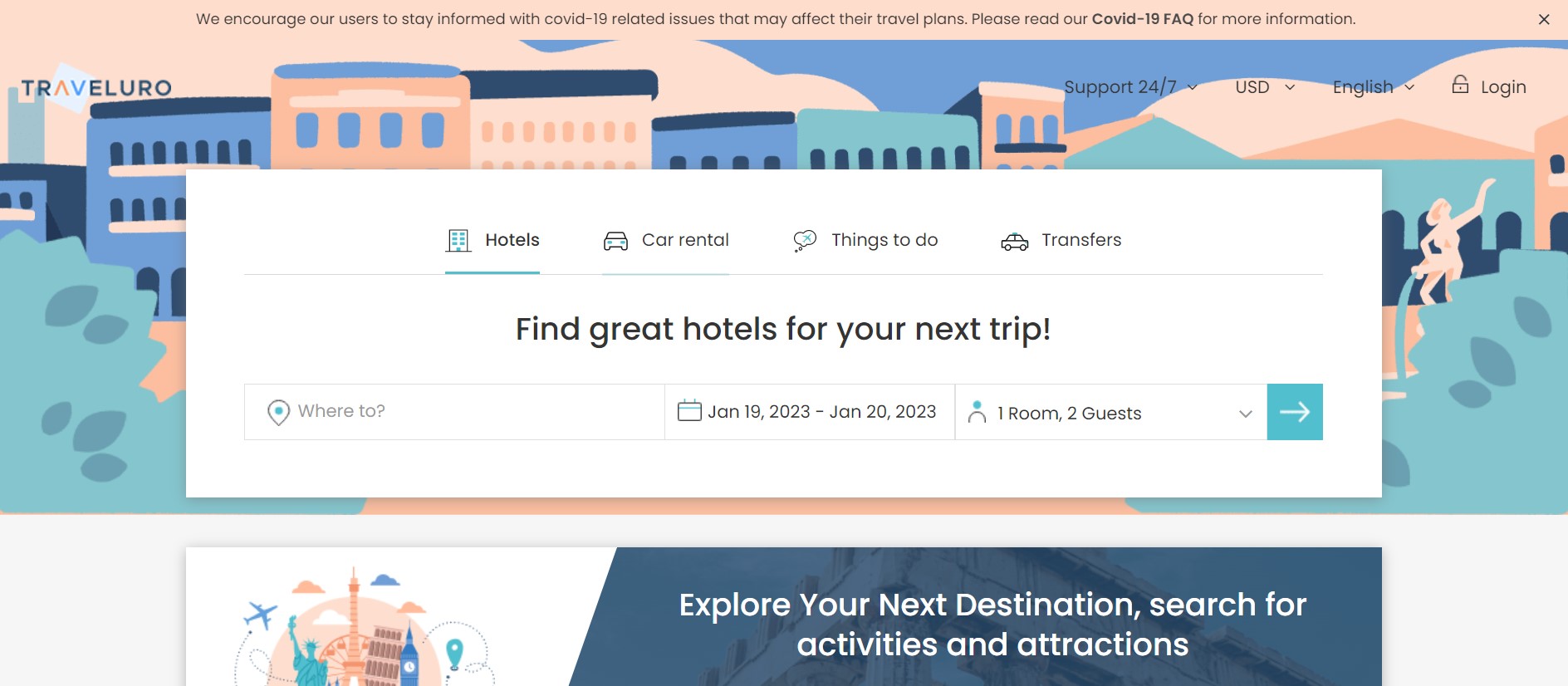 Visit the Traveluro website and create an account.
Enter your personal details, your travel destination, dates, whether you want one room or more than one, and the number of people traveling with you.
Browse through the available deals and select the one that best suits your travel needs.
Review and confirm the details of the booking then press the "book now" button to book the deal.
Enter your contact and payment details.
Once the payment is complete, you will receive a confirmation of your booking and any necessary details for your trip.
Why is Traveluro more affordable than booking directly?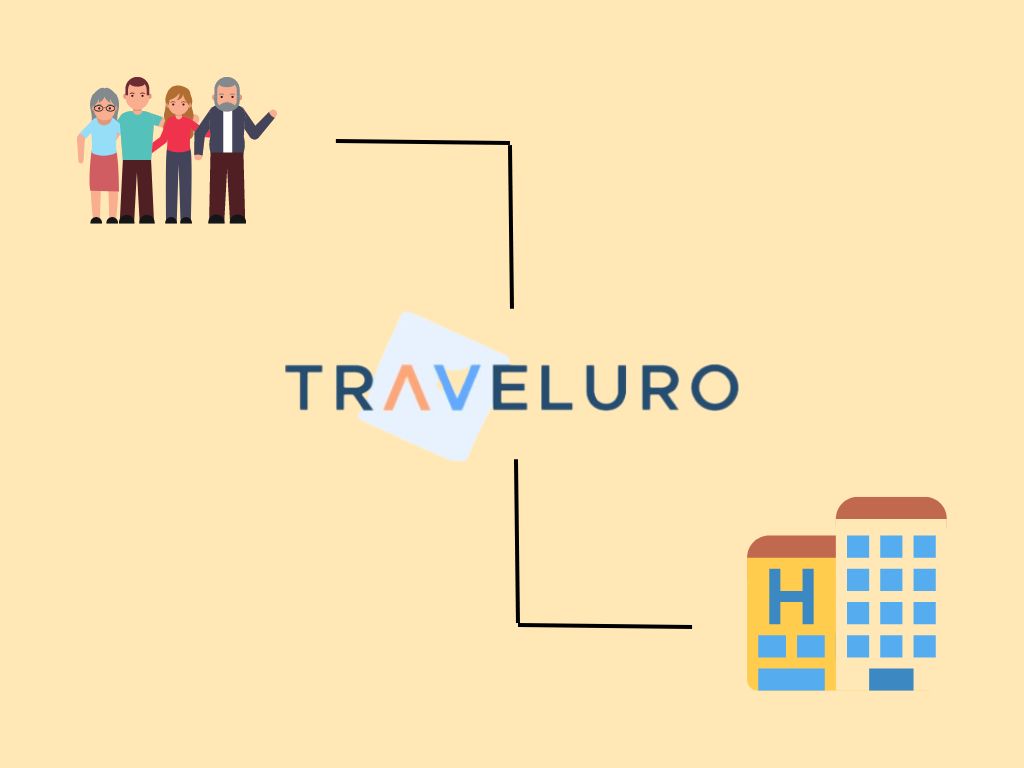 Other than thinking that the website is a scam there are two possible ways how Traveluro provides cheaper rates than booking directly.
By securing larger discounts from hotels and transferring a portion of its commission to customers in the form of lower prices.
Using Merchant Model. Using the merchant model, Traveluro saves money by purchasing hotel reservations in bulk and in advance, then reselling them to its customers over time at a higher price while keeping some of its commissions.
For example, Traveluro books 40 rooms for 150$ per night while the market rate for a single room per night is $200. Traveluro then resells the room at a rate of $180 while the market rate is still $200.
Traveluro gradually resells those 40 rooms for $180 per night, making a $30 profit for each room booked by a single customer.
The customer gets a room below the market rate at $180 saving him $20.
Thus these can be the ways through which Traveluro offers cheaper rates than booking hotel rooms directly.
Issues with Traveluro (red flags)
We have listed a few red flags of Traveluro to see whether it is legit or not.
1. Simple Website
The website is extremely uncomplicated, and it offers little in the way of useful information. Additionally, they do not offer any easily obtainable contact information.
2. Unreasonable Cost
Traveluro asserts that it only offers the best hotel deals for your vacation. They do not charge a booking fee and they state that the price you see is the price you pay.
For instance, if a hotel room typically costs more than $100 per night, why does it only cost $20 per night? It simply makes no sense how they can provide customers with such reasonable prices.
It's simple to get carried away in the excitement of obtaining such an amazing deal if you're a novice traveler. You might even book that kind of hotel in the mistaken belief that you have found the ideal location for your vacation for less than half the price.
But if you look around a bit, you'll discover that such an offer is nothing more than a scam because there are no reviews about their service, all the reviews are of the hotels independently.
3. No Cancellation and Refund Policies
When working with a reputable travel agency, customers are always allowed to change or cancel an existing reservation. This is a booming and competitive industry and brands care about customer reviews to build trust.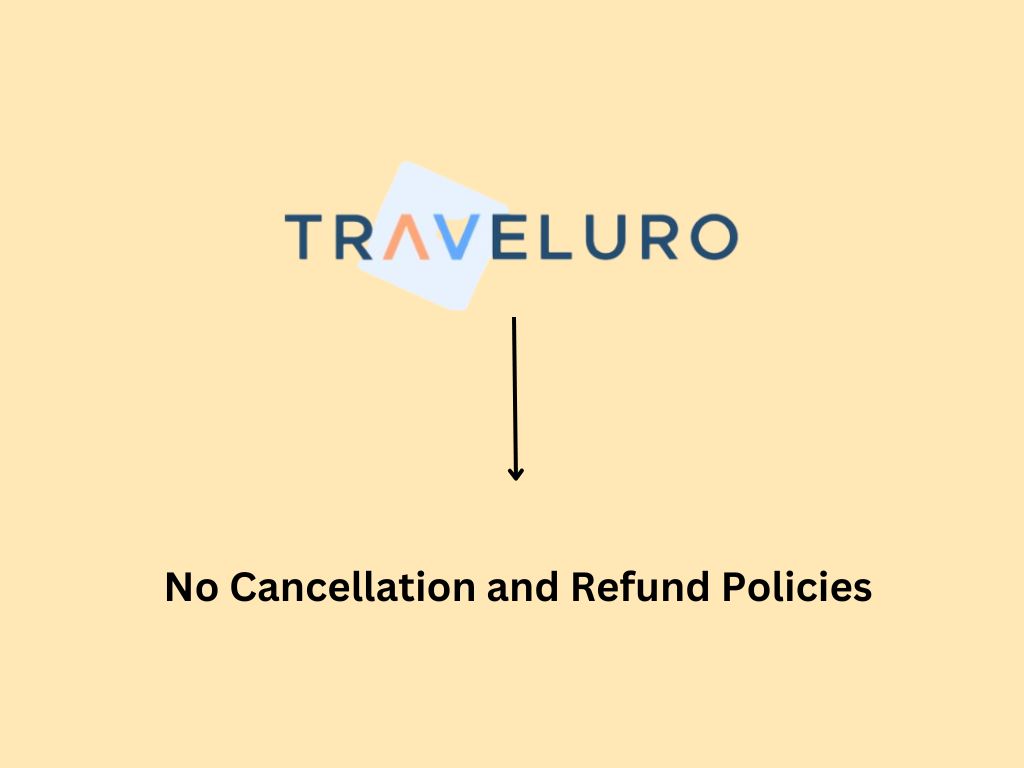 Traveluro, on the other hand, is not one of these businesses. After you've made your reservation, you can't change or cancel it.
However, they claim on their website that you can contact their customer service via email and that they will assist you in any way they can but either they do not respond or they tell you that you cannot change your reservation. These type of things proves that this website is probably not legitimate.
But if you book directly with the hotels then canceling reservations, making amendments, or resolving any kind of issues are much simpler and easier to solve. Additionally, it is much easier for hotels to manage customers who have booked directly with them rather than those who booked through third-party applications.
4. Overbooking
Despite having made an advance reservation through Traveluro, there have been numerous instances in which a guest has been left stranded in a foreign city with no room available at the hotel.
For example, if you have booked a hotel room with Traveluro but the hotel did not receive any booking confirmation from Traveluro. These types of things result in overbooking or no reservations for the same room.
Regardless of the circumstance, if you contact Traveluro for assistance in such a situation, it is highly likely that you will not receive any assistance from them due to their unreliable customer support.
5. No "about us" Section
You must have noticed that usually the travel agencies that operate online have an " about us" section on their website where they provide their customers with information about who they are and what they do. This information provides customers to understand better what things they deal in.
This website does not have an "about us" section. Since all reputable businesses take the time to explain to their clients who they are and what they do, this should be a huge red flag.
6. Poor Customer Reviews
There are no customer reviews on Traveluro,s website although they claim to have 24/7 customer support. If you search them on google you will only find a list of customer reviews that claim that they were scammed and did not get what they were shown.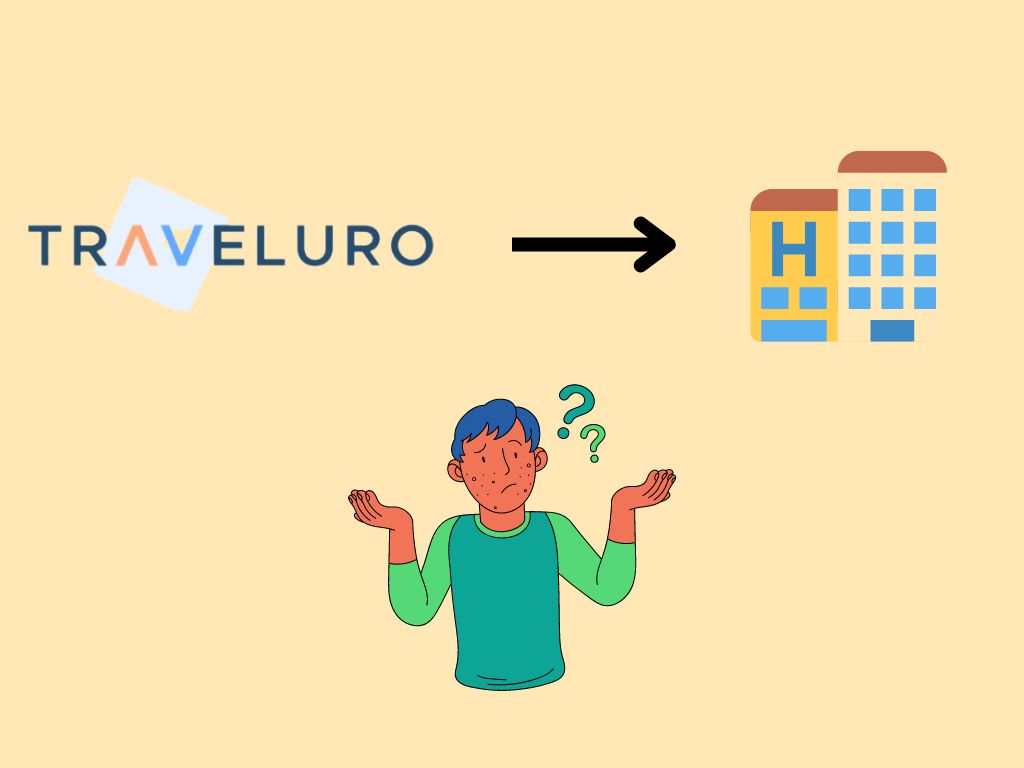 There are customers who claimed that they have spent $1000 for a hotel room and the room they get was not even a high-quality room. They complained about customer service but were completely ignored and never got their money refunded.
We also discovered that there are claims that Traveluro is a rip-off website after conducting additional research. Numerous individuals claimed to have attempted to contact the business in every way possible but received no response.
Some people also claim that their booking was canceled at the last minute and was transferred to a low-quality hotel. Some claim that they got a bad room upon arrival.
Should You Use Traveluro or Make a Direct Booking?
Basically, it depends on you, if the cost difference is nearly equal or the same as direct booking then you should never book through Traveluro. If the price difference of booking directly is more than Traveluro then it largely comes down to personal preference.
It is not recommended to book through Traveluro as it is new in the market, its customer support is unreliable, lacks transparency regarding its operations, and does not have a very long history.
However, there are some more well-known online travel companies that are working in this field for a long time such as Traveluro. These companies work under these conditions.
The cost difference between booking directly and booking through them is substantial.
Not making reservations for many days at once.
Making a reservation for a moderately priced hotel rather than a luxury hotel.
So that sums up the debate about " Is Traveluro Legit" and whether it is safe and reputable to use or not.
Conclusion
Traveluro is a travel company that offers a wide range of travel deals and packages. They have a website and an online platform where customers can book their travel deals. While Traveluro may seem like a legitimate option for booking affordable hotels for your upcoming vacation, it is important to proceed with caution.
While the company appears official, there are numerous customer complaints and accusations of being a scam found on popular forums like Reddit. It is recommended to do thorough research and read reviews before booking with Traveluro.
Instead, consider using reputable service providers with a long history, better transparency, and well-known brands. To ensure a safe and secure booking it is recommended to avoid using Traveluro and opt for a more established agency.
FAQs
Who owns Traveluro?
On deeper inspection, the organization that controls Traveluro is Holisto LTD, an Israeli business founded in 2015 with 370 workers worldwide.
Does Traveluro have a good reputation in the travel industry?
No, Traveluro does not have a good reputation in the travel industry. It is new in the market. 
There are many websites on google where people have complained about the scams of Traveluro and customers are typically unhappy with their purchases.
It ranks 420th among the hotel sites.
Does Traveluro have any extra costs?
No, Traveluro does not cost any booking fee. They say that the price you see is the price you will pay. Traveluro asserts that it exclusively offers the finest hotel rates for your vacation.
Is traveluro a Legitimate website?
Traveluro is not a legitimate website. There a numerous reviews from customers about its scams.
Are there any red flags when booking with Traveluro?
Yes, there are a lot of red flags when booking with Traveluro such as unrealistic prices, no about us section, poor customer reviews, etc.
Is it safe to make a booking using Traveluro?
There are a lot of cases in which customers have booked through traveluro but on arrival, they do not get what they were promised to get. Some customers claimed that they have complained on customer service section but they did not get any reply.
Can you cancel any booking on Traveluro?
No, you can not cancel or make amendments once you have booked your trip on Traveluro.
Are there any alternative booking options that are more reputable?
The travel agencies like Booking.com, Trip.com, or Expedia are more reputable options for travel bookings.