It's no secret that if our equipment isn't adequately protected, we might become targets for viruses and cyber assaults. There is no handbook that comes with a phone that teaches the user how to secure their mobile device. Furthermore, risks are always changing and adapting to our routines.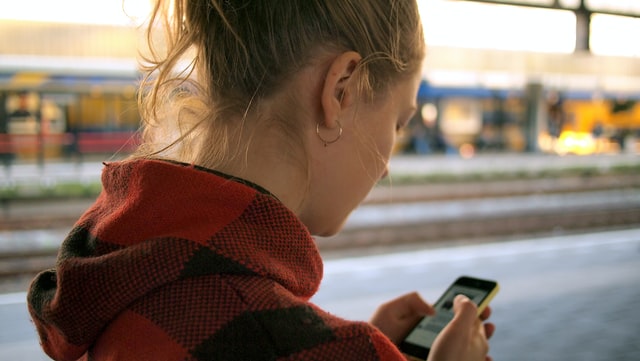 Keep your phone locked at all times.
If your smartphone is stolen, the criminal will have total access to your personal information. To prevent this from happening, make sure your screen is locked. It's up to you and your device's features whether you use a password, pattern, fingerprint, or facial recognition.
When selecting a lock screen you'll have the opportunity to specify how long the phone may stay idle before locking. Make sure you select the smallest period of time. This will safeguard you by activating the lock screen automatically even if you fail to lock it yourself. It will also preserve your battery by turning off the screen when a certain period of time has passed.
Create Strong Passwords
It will become more difficult for any of the hackers to guess your app passwords if you choose and keep a strong password. It's also a good idea to give each app its own password. In this way, if a single password is cracked or leaked, the hacker will not have access to all of your data, and is protected.
Personal gadgets are not the only ones at risk; professional devices are as well. Only 39% of workplace mobile device users change all default passwords, and only 38% employ robust two-factor authentication on their mobile devices, according to a report. Passwords that are too easy to guess might put a whole company in danger.
Maintain the most recent version of your device's software.
Updates to your mobile phone's operating system are designed to enhance your experience. This might include everything from speed to security. Despite the fact that they occur regularly and consumers prefer to click through fast or ask the device to remember them in the future, it's critical to remain on top of them.
Both iOS and Android devices may be protected with these updates from newly found malware.
To check if your phone's OS is up to date, go to "about phone" or "general" and choose "system updates" or "software update."
Connect to a secure Wifi network.
The brilliance of mobile devices is that we can use them to access the internet from anywhere. When we go to a restaurant or a friend's place, one of the first things we do is look for wifi. While cheap wifi might save us money on data, we must be cautious about unprotected networks.
Connect to a virtual private network, or VPN, to keep safe when using public wifi. By changing your virtual network, you may shield your location and your data from prying eyes. On the other hand, to avoid others from connecting to your network, make sure your Wifi is protected.
Downloads Should Be Avoided
When downloading apps, make sure you get them from the legitimate app stores and read the reviews. To collect customers' sensitive information, cybercriminals construct rogue mobile applications that imitate well-known businesses. To avoid falling into this trap, check the number of reviews, the most recent update, and the organization's contact information.
Don't Root or Jailbreak Your Phone
When you jailbreak or root your phone, you unlock it and bypass the manufacturer's security measures, allowing you to access everything you want. It may be appealing to jailbreak or root your phone in order to have access to app shops other than the official ones, but doing so puts your phone in grave danger.
Encrypt Your Information
Your smartphone has a lot of valuable information on it. Your emails, contacts, bank information, and more might be in danger if it's lost or stolen. You can safeguard your smartphone data by ensuring that it is protected. Data that has been encrypted is kept in an unreadable format that cannot be deciphered.
In the security section on most phones, you may enable encryption. Go to the settings menu and choose "Touch ID & Passcode" to see if your iOS device is encrypted. It will ask you to input the code for your lock screen. Then swipe and scroll down to the bottom of the page, where "Data Protection is activated" should be visible to you.
To secure an Android, make sure it's at least 80% charged and unroot it before proceeding. After you've completed these steps, go to "Security" and select "Encrypt Phone." You risk losing all of your data if you don't charge your device, unroot it, or halt the encryption process. Encryption might take up to an hour to complete.
Anti-Virus Software should be installed.
You've definitely heard of anti-virus software for laptops and desktop computers, but they can also help your mobile PCs. Viruses and hacking activities can be protected using these apps. As an extra benefit, some software, such as Panda's free antivirus program, has VPN capabilities.
Smartphones are little computers that can store all of your vital data and personal information in their pockets.
Browsing safely
Chrome is usually the default Android browser, and as long as you use it, you can rest easy knowing that it will alert you if you try to access a dubious site or download something harmful.
While Chrome's Safe Browsing mode is on by default, the app also features Enhanced Safe Browsing, which is a newer and more functional version of the same technology. It's up to you to turn it on and opt-in.
Lockdown mode is on.
If you're using an Android phone with Android 9 or higher (and if you aren't, upgrading to a current phone with active software upgrades should be your top security priority), a feature called lockdown mode is highly worth looking into.
Once activated, it allows you a quick method to disable all biometric and Smart Lock security features on your phone, allowing just a pattern, PIN, or password to get past your lock screen and inside your device.
Turn on the Find My Device feature.
Find My Device is a Google app that allows you to trace or delete data from a stolen or lost Android phone, tablet, or wearable device. To use the service, simply sign in with your Google account and switch on the location function on your Android smartphone.
Download the Find My Device app or use the web browser to find your device remotely. Once you've logged in, a dashboard will display your phone's approximate location and give you four options: find your device, play sound, lock your device (and write a short message), or erase the device, which deletes all data forever.