When these mobile gadgets are no longer available, their true influence on communication is felt. Businesses must now concentrate on assisting employees to complete their tasks as quickly as possible thanks to mobile technologies. Mobile technology delivers advantage at every level of the process, assisting firms in improving operations and converting those improvements into economic or strategic benefits.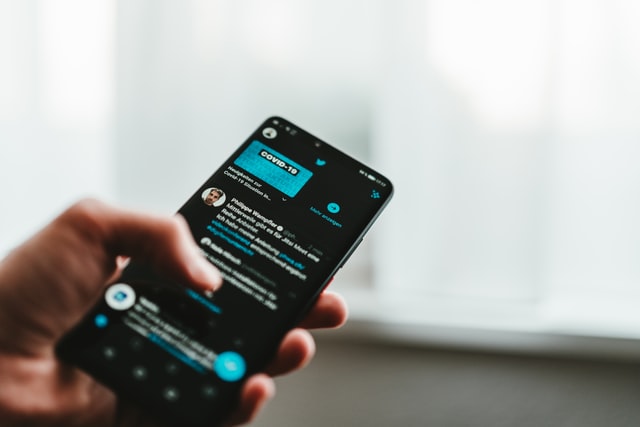 Mobile technology has a wide range of advantages in today's business. The huge impact that mobile technology has on business today is explored in this article. Here are some ways that mobile technology may help your company.
Business Benefits of Mobile Technology
Mobile devices have revolutionized corporate communication, allowing companies to improve communication among employees as well as with consumers and vendors. The rise of digital communication has made it easier to overcome time and space barriers, which has benefited many aspects of society, including business.
Increased collaboration with your team
The incorporation of technology and mobile devices into business has aided telecollaboration. Teams may interact from anywhere using mobile technology, and they can acquire the papers and materials they need to complete collaborative work. Teleconferences, online meetings, video conversations, and other similar activities are now available thanks to mobile devices and the Internet.
Work is being redefined by mobile technologies. Employees are no longer confined to their workstations; they may work from anywhere in the world. Remote work is not only more comfortable for both companies and employees, but it is also more effective, according to research. Employees in various businesses who spent 60 to 80 percent of their time working remotely had the greatest rates of engagement, according to a survey.
Operational costs were cut and time was saved.
In a variety of ways, mobile technology may help your company save time and money. Employees who work from home or remotely can save you thousands of dollars on a monthly basis. Mobile phones eliminate the need for costly technologies like landline carrier services.
Cloud-based services are less expensive than traditional systems. Technology can also help your company become more flexible and productive.
Mobile technology has the potential to boost productivity significantly. Mobile application integration saves an average of 7.5 hours per week per employee. Workers may also become more efficient with the use of smartphones and mobile gadgets.
Working from home, according to surveys of remote employees, can be more useful than working in an office since individuals are more inclined to spend extra hours and complete things outside of their usual responsibilities to benefit the company.
Businesses may use mobile technologies to gain access to real-time data. As more firms grasp the value of translating data into action, the use of mobile-integrated data tools has grown. Many enterprise resource planning (ERP) solutions enable users to get real-time data updates and reports from anywhere.
The popularity of cloud-based services has skyrocketed in recent years. Cloud-based mobile apps have shown to be more competent than any smartphone, particularly in terms of available storage space. The server-based computational infrastructure of cloud applications, which is available through the app's mobile interface, is in direct contrast to the mobile device's limited data storage and processing capability.
Ensure flexibility while lowering costs.
Mobile technology's real-time benefits include undeniably flexibility and efficiency. The ability to do work utilizing mobile applications indicates that your company is saving money. You can save time and money by incorporating mobile technology. You may easily and quickly address many of your customers' demands by sending emails, using social media platforms (such advertisements), and other customer contact methods. You will be able to save money as a result of this.
Install a mobile app for project management.
Meeting scheduling, client notifications, navigation, billing, and account notification are among the functions for which mobile applications are being built for start-ups. The potential in this regard should be sufficient to persuade you to implement mobile technology into your company in order to expand.
A unique feature of QR codes is that they allow clients to access your company's mobile phone, to which they will be loyal. When your QR code is present, it allows clients to download your company app as well as use a wireless credit card, which is safer.