Being involved in an automobile accident can be frightening and overwhelming. You should take some actions after an automobile collision to ensure everyone's safety, comply with the law, and begin the insurance claim procedure. Here are some tips for handling a car accident.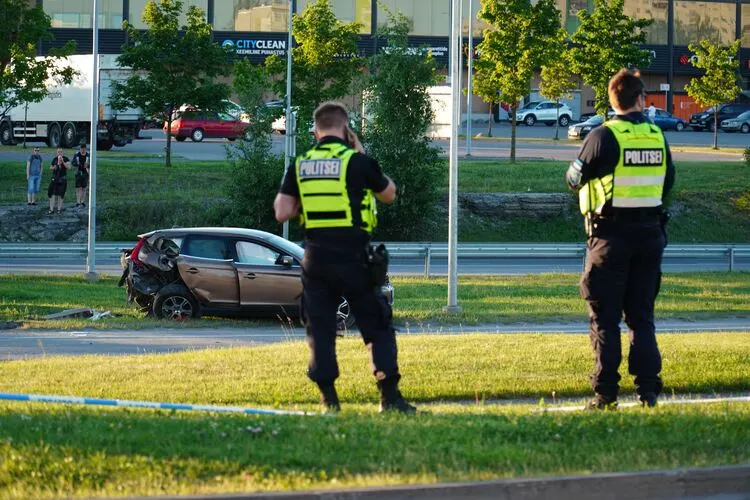 Stay Safe
Take a deep breath and maintain your composure as you evaluate the situation. Examine both you and your traveling companions for any wounds. To prevent obstructing traffic, drive your car to the side of the road or a secure area if it is safe. Ensure you're safe by activating your hazard lights to warn other cars of the collision. Place flares or warning triangles to establish a safe area surrounding the accident site if required. This aids in averting further mishaps.
Contact Emergency Services
Contacting emergency services serves multiple purposes. Firstly, it enables the authorities to assess the accident's severity and dispatch medical personnel if needed. Prompt medical attention can be crucial in addressing injuries and ensuring the well-being of all individuals involved. Secondly, involving the police allows for the official documentation of the accident. The police will arrive at the scene, assess the situation, and gather pertinent information from all parties involved. This documentation is invaluable when filing insurance claims and determining liability.
Consult an Attorney
It may be helpful to speak with a knowledgeable lawyer who focuses on personal injury or auto accidents if you have questions about responsibility, insurance coverage, or any other legal issues arising from the accident. A car accident lawyer may assist with gathering evidence and keeping it safe for a personal injury claim. An attorney is crucial after an accident because they will do all the claim work for you; you need to rest and recover from the accident.
Gather Evidence
Exchange information with the other person involved in the accident, to gather information. Obtain their name, address, phone number, license plate number, and insurance information. If there are witnesses, also request their contact details. Record the occurrences. Document the accident site using pictures or videos, including the damaged vehicles, the surrounding area, and any essential traffic signals or road signs. These might be extremely important when dealing with legal issues or making an insurance claim.

Consider keeping all papers connected to the accident. Keep all correspondence with insurance companies, medical reports, police reports, repair estimates, and other papers connected to the accident. They will be helpful when pursuing a claim or handling any legal issues.
Contact Your Insurance Company
Contact your insurance provider as soon as possible to inform them about the accident and start the claims procedure. Give them all the required information, including the specifics you learned from the other party. Even if you don't feel hurt right away after the accident, it is always essential to get medical help.

Some injuries might not show symptoms for some time, but a doctor can examine and record your health information. You should include physical therapy in your recovery. The insurance company will require a medical report showing you sought medical attention for minor or major injuries.
Do not forget that particular actions may change based on your location and the event's severity. Always prioritize safety, listen to first responders, and get expert advice when needed. Also, take care of your health for fast recovery. Be sure to rest to allow your body to heal even when you feel you are not injured severely.