Any small business that uses automobiles to meet customers, deliver services, or transport inventory or equipment must have commercial auto insurance. It may also apply to leased or rented automobiles.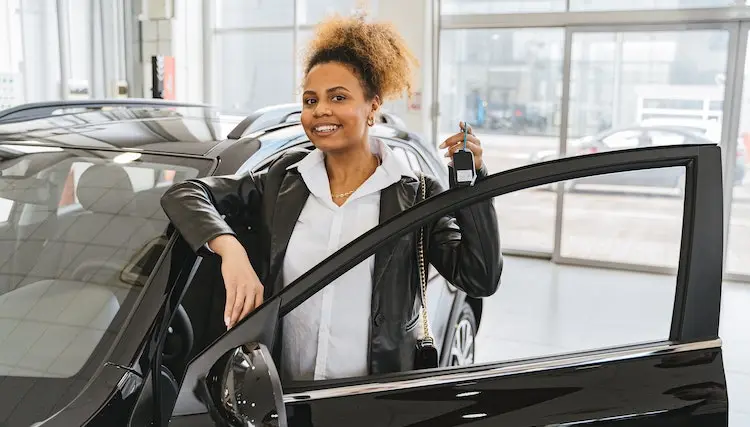 Vehicle Type
Commercial auto insurance, or business auto insurance, protects vehicles used exclusively for business purposes. It covers liability in accidents involving injury to others and damage to their property. It also typically includes coverage for vehicle theft, vandalism, and specific weather events. Often, companies will purchase or lease vehicles with a specific type of security feature, which helps lower the rate for these policies.
Another way to reduce costs is to encourage employees to drive safely by implementing company-wide safety initiatives. Additionally, companies may need to consider the amount of travel they anticipate regularly and the types of vehicles that might be needed. For example, a truck driver who drives long hours and at unconventional times of day could be at a greater risk for accidents.
Also Read: What are The Benefits Of Using An Ev Over a Gas Vehicle?
Driving Habits
Businesses of all sizes rely on vehicles to transport employees, products, and materials. However, accidents can happen, and a commercial auto policy will provide a range of liability coverage to cover the costs incurred by your business. In addition to the type of vehicle and driving history, employees' driving habits will also affect your premiums. It is essential to hire only employees with good driving records and to prohibit them from calling or texting while on the job.
Additionally, limiting the number of people in the vehicle at any given time can help reduce your business's risk of collision. Finally, purchasing vehicles designed for safety and with optional features that can further reduce the risk of an accident is crucial.
Driving Record
Your driving record is one of the most essential factors in determining your commercial auto insurance rates. Drivers with clean records can pay 40% less than those with a poor driving history. Infractions stay on your record for different lengths of time, and most states have a point system where your license may be suspended or revoked after too many points.
The more marks on your record, the higher the risk that you'll have an accident and cost the insurer money in claims. Your insurance agent will help you find the right policy to fit your needs. They can also offer tips on lowering your rates, like parking vehicles in secure areas and installing alarms and GPS tracking devices.
Credit Score
A business owner's credit score can affect their commercial auto insurance rates. Credit scores are determined by a combination of factors, including payment history, public records and reports (such as bankruptcies, judgments, liens, and foreclosures), and amounts owed on loans or credit cards.
Commercial auto insurance is necessary for small-business owners who use their vehicles for business purposes. This includes commuting to work, visiting clients, and hauling tools and supplies.
Vehicle Age
Vehicle age is one of the most crucial elements in setting commercial auto insurance premiums. The risk and possible insurance expense are increased by the higher value and more expensive cost of replacing or repairing newer automobiles. On the other hand, the insurance cost is often lower for older vehicles.
A recent survey found that the average age of cars and light trucks on American roads has risen to a record-breaking 12.5 years. The figure reflects the continued trend of Americans holding onto their vehicles longer than ever.
While the rise in average car age may be good news for aftermarket parts manufacturers and service centers, it could be better for auto dealers or new vehicle sales. Ultimately, businesses can mitigate the impact of the rising average car age on their commercial auto insurance rates by performing regular maintenance and ensuring that vehicles are in safe working condition.