Trade shows are usually packed with different booths all trying to woo and amaze attendees to take interest in what they are marketing. In such an environment you need to have your booth stand out to draw attendees to your business. You need to have a proper strategy and know exactly what spikes the interest of show attendees, otherwise, you may end up losing all the hard-earned money you have put into securing a booth spot on the showground.
Invest in Your Trade Booth Design
One of the easiest ways to stand out in your exhibit is to properly invest in high-quality booth designs. Hiring a trade show exhibit design firm like Look Our Way can help you grow your initial idea into a high-end concept that stands out and showcases your brand's message with an attractive aesthetic. While show exhibit design firm services may be pricey, you benefit from their years of show experience and expertise to obtain a one-of-a-kind layout that attracts attention and uniquely delivers your message.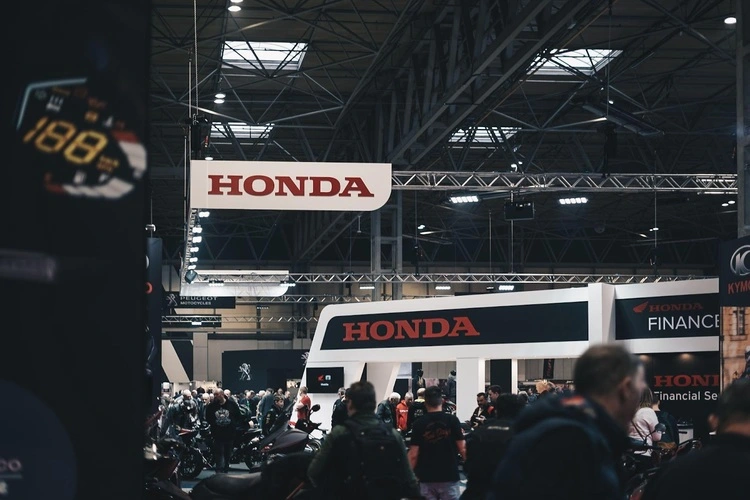 With most booth design companies, you don't have to relinquish full control of your project and you can contribute your idea of what you think best suits you. A wise idea would be to invest in a setup that your team might be able to reuse over and over again. Great design firms keep you informed throughout each stage of the process, giving you room to contribute your opinions and some may even stay with you throughout the show to help you out in case any issues with your booth arise.
Leverage Social Media to Your Advantage
Getting attention to your booth doesn't just start at the show event. You want people to look for you when they walk into the showground because they are already excited about what you're offering.
Build Hype On Social Media Before the Event
Consider sharing photos and videos of the behind-the-scenes process of setting up your booth while utilizing the event's hashtags in your social media content. Highlight the special components of your booth such as game activities, and giveaways, or even run a poll where your future attendees can vote on what swag you should bring with your booth.
Social media efforts make your booth stand out and attract attendees. Not only will your booth remain at the top of your attendees' minds, but also, the added exposure will expand your brand's reach. Instead of only attracting passers-by to your booth, you'll draw in attendees who come to the showground event looking for your display because they know about you.
Use Bright Colors and Attractive Lights On Your Booth
Apply high-contrasting colors to your booth design to liven your display and highlight important messages. Using few colors can make your booth boring, while too many colors can confuse and overwhelm your visitors. A wise idea would be to use roughly three colors with a preference for colors suitable for your target audience to convey different emotions while staying on brand.
Make sure your display is well-illuminated. Consider choosing the right lighting to enhance the visibility of your products from the variety of lights such as spotlights, strobe lights, hanging lights, or LED lights.
Have an Interactive Setup
Don't just advertise your brand by word of mouth or by using flyers at the show event. While written information and images are good for selling your brand, informative videos serve best to attract potential customers to your booth. Consider using monitors, giant screens, and interactive Ipads as part of your booth display for a stunning effect.
One of the best things about video displays is that while your booth staff may be busy attending to prospects at your booth, other potential prospects can watch the video while waiting and learning more about your brand. Giant touch screens, Ipads, and other interactive displays give your booth an advantage over the competition. Interactive displays also have the dual advantage of gathering your customers' data for future marketing while attracting more attendees and educating them about your brand.
Incorporate Empty Space Into Your Booth Layout
It is important to maximize the showground space to your advantage when setting up your booth. However, cluttering every inch of your exhibit with graphics and displays can overwhelm and even discourage attendees at the event from checking out your booth. This is why it is important to analyze the proportions of your booth and ensure 40% of your booth is space.
Space helps balance the visual display of your exhibit and draw your visitors' attention to your most important messages. Study the showground layout and consider having an island booth space for maximum visibility where customers can approach you from all directions. Remember to have space where your visitors can stand, sit, or move around your booth to interact with your layout.
Have a Clear Brand Message
You can set your booth aside from the competition by having a simple clear theme in your message. Instead of having complex pitches that your visitors will hardly remember, curate a unique selling proposition that is catchy. If you can, incorporate some humor into your message to crack a smile on your visitors and keep them engrossed in your pitch.
Endnote
While there's no perfect formula for trade booth displays, planning can set you up for success with great results. There's always an aspect of unpredictability where your ideas may wow prospects or fall flat. However, the most important part of trade shows is to build relationships with your target audience.