Employers of all sorts are frequently asked to confirm the employment information of former or present employees. A variety of circumstances necessitate employment verification. When choosing whether to provide a new mortgage or line of credit, a corporation could need to check a recruit's employment history, while a lender would wish to authenticate a potential customer's income.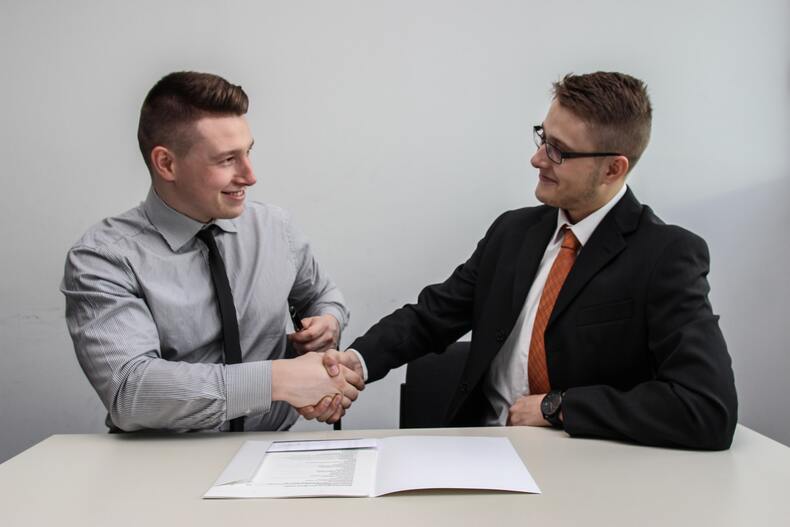 Employers may not know what facts to add in an employment verification or who to call internally to validate the details since the information requested differs. Employers may use third-party verification services to take the guesswork out of the process and focus on more mission-critical activities.
Businesses use call center services to ease their job so that they can focus on other things like business expansion and employee financial and professional development. As these organizations recruit more personnel, they are unable to maintain their information and do a background check, which is the most important stage in the hiring process.
Some candidates offer false information and are chosen for the desired position, which should not be the case. Candidates fake their personal information for a variety of reasons, including unemployment, the desire to hide a criminal background, and the desire to hide substance usage. As a result, doing employment verification in a proper manner has become critical.
Most firms do not have the time to do a thorough background check on new employees on the horizon, which is why they use employment verification services.
What is the purpose of job verification?
Job verification is a procedure in which an employee's employment credentials are confirmed by their employer as part of a range of applications.
For the sake of this essay, we'll look at a sort of employment verification in which current workers who want to borrow money from a lender must give proof of their job information. Mortgages and other forms of financing require employment verification because lenders want to validate their applicants' income and determine whether it is reliable.
It assists them in determining whether or not an applicant will be able to keep up with loan repayments.
When is employment verification required?
Your workers may require your assistance with employment and income verification when they borrow money for a home or other loan. Your involvement in employment and income authentication can help your employees get the items and services they can afford more quickly. You can play an important role in ensuring that accurate information is disseminated.
How might payroll software help with this?
Employees can demand that salient information be transmitted directly to their service provider without engaging you, which is an advantage of utilizing payroll software unless you block the capability.
This feature allows your employees to request and authorize the exchange of their confirmed employment and income statistics, leading in a procedure that takes seconds rather than days.
You won't have to answer individual employment authentication queries if you use an automated service. You may rest certain that your workers have given their authorization to share the relevant information with the prospective borrower.
Obtain Actual Resume Data
Almost half of all organizations and businesses depend on the data contained in a candidate's CV. Regardless of whether the information supplied is correct or incorrect, it is critical for a company to double-check the data and do a background check on the applicant who has been chosen. If this is not feasible, make use of employment verification services to get the correct details about the employee.
Unknown Information Access
Generally, applicants who are chosen do not want to give all of their information since they are afraid of being rejected at the time. That is why they are hesitant to answer a former employee's request for a reference.
Most businesses lack the resources, tools, and time to do background checks on each individual they recruit, particularly if they do so in mass. As a result, these companies use support services to assist them in gathering reliable information on their employees, such as prior work history or personal background information.
Assists in Making Informed Decisions
Recruiting is one of the most important choices a business can make. Failure and neglect, on the other hand, might result in inappropriate applicant screening, resulting in a loss of productivity and efficiency. Companies may hire individuals who aren't competent to fill the position, whose habits are out of sync, whose attitudes and personalities conflict, and so on.
Employee Theft Is Reduced
Every organization has some kind of private information that is only available to a select group of employees. There have been instances where an employee has stolen and exploited the company's sensitive information in order to boost their earnings. As a result of these factors, knowing the whole basic information of each person you hire, as well as current staff, becomes critical.
Stay away from workplace violence
Each year, a large amount of data has been gathered from numerous American employees who have been victims of workplace violence. While not every incident can be prevented through applicant screening, the majority of them can. To eliminate such threats, a proper background investigation by an approved agency must be conducted in a satisfactory manner.
Anti-discrimination laws at the federal level
One of the most terrifying thoughts that a recruiter has is what if they hire workers who subsequently turn on the firm and bring a lawsuit. Multiple firms continue to fail to do thorough employment background checks on their workers, resulting in theft and the loss of several multi-million dollar lawsuits.
Final Thoughts
Businesses obtain employment verification services for a variety of reasons, some of which have been discussed in this piece. In fact, they require it in order to offer accurate data on everything that enters the organization throughout the audit. Another reason for firms to prepare is because of this. Before using any outsourcing help desk services, one must be cautious and select the one that best meets their needs. Also, talk it over with your business partners to ensure you make an informed decision.