The summer months are here and things are starting to heat up! Make sure your pub is prepped for the warmer months ahead – it could well be about to get super busy.
Read our top tips on how to get your pub ready for summer and make sure everyone has a good time.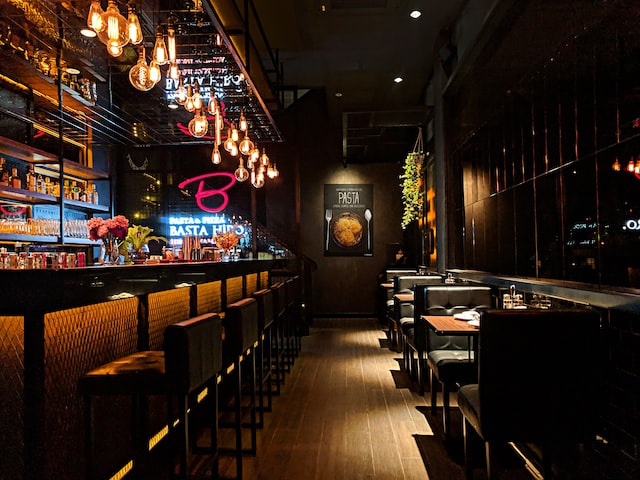 Refresh your pub garden
Sprucing up your pub garden for summer is vital when it comes to bringing more customers in. Replace any broken benches or tables, cut the grass or invest in some outdoor decking to make the place look more inviting.
Hanging baskets and planters are an easy way to give your pub a refresh, transforming the front and back of the building. It can make all the difference and draw the attention of potential customers that are walking past.
Your pub will look more desirable with a clean and tidy beer garden ready for everyone to enjoy their drinks and catch some rays.
Make sure you're fully stocked
The hot weather is guaranteed to attract lots of customers to your pub. Before the season gets underway, make sure to review your stock levels so you can cope with the surge in demand.
It may be worth looking back at the turnover during the summer months of previous years to get an idea of how much stock you'll need.
Team training
Your staff may become overwhelmed with the influx of customers and the hectic late shifts, so it's important they receive adequate training before the busy season arrives.
It also gives them a great chance to upsell your food and drinks, especially with your new summer menu getting customers excited. This will help you make the most of the peak numbers in your establishment.
Organize events
During the summer months, people are desperate to head to the nearest beer garden and soak up the sun.
By organizing some events throughout the season, you could bring customers in and encourage families and friend groups to come together. Why not host a summer quiz? Or celebrate the launch of your new summer drinks menu?
Check licensing and paperwork
Now summer has finally arrived, it's a good opportunity to make sure that all your licensing and paperwork is up to date.
Check that you've renewed your pub insurance and take care of any outstanding issues that you may have left aside during the colder months.