Are you a retail store owner looking to increase profits and attract customers? If so, understanding the ins and outs of effective marketing strategies is key. In today's digital world, knowing what tactics are best for bringing in customers can be challenging. But there's no need to worry because you can apply many strategies!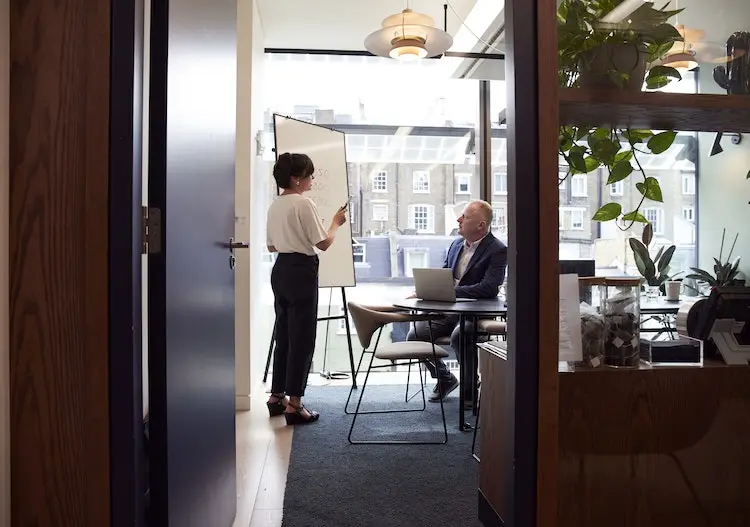 So let's explore some proven and successful marketing strategies that retail stores can use. These strategies can help retail stores reach new audiences, differentiate their services from competitors, boost sales, and ultimately achieve success in an ever-changing market. 
Here we'll discuss some essential tips and tricks that you need to know if you want to be a master marketer and make sure your retail store is profitable. With just a bit of guidance and creativity, these excellent strategies will assist you in your mission to boost sales!
Killer Marketing Tips for Retail Stores
Drive sales all-year round with tested and proven strategies below:
Develop Your Brand's Curb Appeal
Curb appeal refers to the look and feels of your store from the street. It's the very first impression a customer has of your store, and it's a great way to attract more customers to your retail store.
You can think of it as the 'face' of your business – so make sure you give it the attention it deserves! The curb appeal also includes the parking and landscape, so you must be creative and clever in ensuring your store stands out.
Some things you can do to enhance your store's curb appeal:
Put custom banners as vehicle signs: You can also put custom signs and stickers, which are effective for drawing attention to your store, and you can put these on your business vehicle, especially if it's always parked on the street.
Install unique signage: Apart from banners, stickers, and signs, installing signage can be considered a window display, depending on how eye-catching it looks. It communicates your brand to potential customers, sending a message that will make them want to enter your store.
Enticing window displays: Designing a window display speaks volumes, especially if it reflects your brand's theme or the season. For instance, putting up Christmas displays during the holidays will make your customers want to go inside and check out what you have.
Switch Up Your Layout
Another retail marketing strategy you can apply is by optimizing your space. It might cause money, but it's worth it if you plan it out correctly. It's essential to ensure customers can quickly move around, find products, and understand the store layout quickly.
For instance, you have to strategize where your POP displays will go. These displays will draw attention to your products, so ensure they will be seen and easy to get to. You can also think of their placement regarding new releases, which should be at the front.
On the other hand, best-selling products are placed at the back so customers have to pass through your other merchandise. Finally, small and low-cost products should be highlighted at the cashier, which customers will pick up while waiting their turn at check-out.
Custom Products
Offering products that customers can't find anywhere else will benefit your business. You can start a private label line or develop a new one that you know is in demand in the market. These will increase brand recognition and improve brand loyalty, two of the most critical aspects of retail marketing.
For instance, private-label products are much easier and cheaper than creating a custom product from scratch. These are products manufactured by a supplier but sold under your brand name. It allows you to make a profit since these are inexpensive to manufacture, and you're free to mark up the prices, especially if they can't find these products anywhere else.
Develop a Winning Pricing Strategy
Whether you like it or not, the price of your products is a factor that your customers will decide whether your store is worth returning to. If your prices are too high, they probably won't return since they can't afford it. If it's too low, you make a lot of sales, but you won't have any profit margin.
How to create a pricing strategy:
Conduct a competitor analysis to determine how much your competitors price their goods.
Talk to your customers and gain valuable feedback.
Offer promotional pricing to prepare for next season's products.
How you develop a pricing strategy will depend on many factors, but the above tips are a great way to start. With a winning pricing strategy, you can attract more customers and keep them returning!
Utilize the Digital Space
Your online presence is crucial, especially when the internet is ruled by billions of people worldwide. Establishing it won't be easy, but everything's possible as long as you know where to start. It provides more opportunities for sales, especially for customers who live far from your retail store.
Some platforms you can use to develop your online presence:
Google: Make sure your website is optimized and at the front page of Google's search results when they search about a product you're selling.
Yelp: Yelp is an online business directory where customers can find reviews, business contact, and location.
Facebook: Facebook is one of the most popular social media platforms today, and you can create a page for your store for customers who want to reach out to you via this channel. You can also run ads here to target Facebook users near you.
Instagram: If you're more into posting short videos or photos, this social media channel is also a great option.
Stay Connected with Your Customers
Engaging with your customers is different from staying connected. To become a household name, you should run a customer loyalty program. After that, send email campaigns and plan events.
Loyal customers know they're welcome because you constantly remind them of your presence. It's a way to say that your retail store cares and values them.
A Holistic Approach to Marketing
Marketing comprises different strategies, but you don't have to try them all. Finding the right mix will depend on what works for your store, so it's crucial to be patient and persistent. Once you've developed a unique one that suits your store well, you'll immediately become a hit in your area.