Interested in setting up shop on Amazon?
We can't blame you. During the first quarter of 2022, the e-commerce platform's sellers collectively made around $103 billion — a $23 billion increase from the same period last year.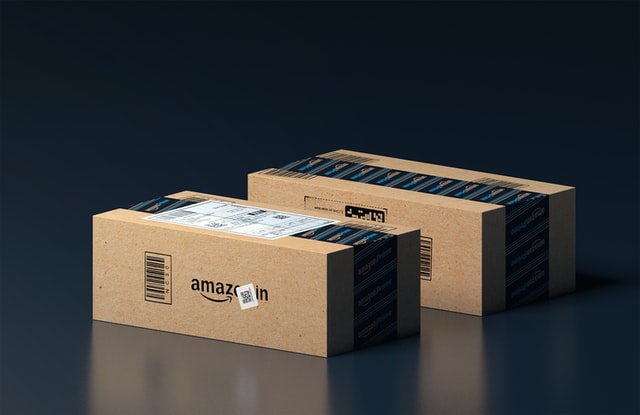 As the world's largest retailer, Amazon commands 45% of the United States e-commerce market. It also has several tools and features that are meant to give sellers a leg up while creating a pleasant buying experience for customers.
Join us as we take a closer look at how you can be part of the Amazon action (and dollars) as a seller.
Different Ways to Sell on Amazon
One of the greatest features of Amazon is its flexibility. You can be part of the Amazon system as a wholesaler, drop shipper, private label carrier, or through arbitrage.
Wholesaler
To be successful as an Amazon wholesaler, you'll need to have a solid list of distributors or wholesalers who are willing to sell to you in bulk in exchange for significantly lower prices. Since you have to buy more items at a time, this method requires more capital.
The great thing about Amazon is you can use their warehouses for a small commission after each sale instead of finding and leasing space on your own.
Drop Shipper
Dropshipping is one of (if not the most) popular ways of selling on Amazon. One of the main reasons why many sellers favor it is it's a very easy way to start selling a wide array of products without maintaining inventory, manufacturing your own products, or worrying about shipping and handling.
As a drop shipper, you're only selling a product on behalf of a manufacturer with your markup.
Private Label
Private label means looking for products that do well in terms of sales but don't have a lot of reviews. Sellers will then look for suppliers for those products, tweak them, then label them with their own brand.
This strategy requires careful research and entails upfront costs since you have to buy the product first before you can make them your own.
Retail Arbitrage
Retail arbitrage is for resellers who have the patience for scouring countless stores in search of products that are selling below their market value. Once they find these products, they can then sell them on Amazon with a markup.
Now that you know the many ways you can be a seller, it's time to look at seven steps for starting your Amazon business.
How To Start a Business on Amazon
If you want to be part of the Amazon marketplace, here are seven essential steps.
1. Decide What To Sell
Amazon sells millions of products. The same thing is being offered by many sellers without clearly communicating what makes theirs different. The custom printed t-shirt, for example, is made possible with DTF transfer printing and is a wonderful souvenir for any band, bachelorette party, or celebration. The key to success is making sure your product is clear about how it is crafted and what makes it special. Therefore, it's important to do diligent and thorough research beforehand to come up with products that are competitive, have high demand, and clearly demonstrate how they're better than the rest.
A tool like AMZScout is invaluable for this step since it helps you:
Identify profitable products with low competition
Find suppliers from around the world with its database
Discover popular product keywords
2. Open a Seller Account
Once you've decided what you're going to sell, it's time to open an account on Amazon. Thankfully, opening an account is free and doesn't require you to enter your account or credit card information, tax information, or submit a government ID.
3. Identify Suppliers for Your Products
Your method for identifying suppliers will differ depending on if you're a wholesaler, drop shipper, private label carrier, or want to do arbitrage. Wholesalers will look for bulk suppliers. Private label carriers and drop shippers will often source goods from another e-commerce platform and buy from Alibaba. If you'd like to be an arbitrage reseller, you'll need to look through many online stores for the best deals.
There are often many tools available to help you do this, including Amazon's own seller app.
4. Packaging and Labeling
If you're manufacturing your own products, you'll need to think about how to package and label them. Labels should be clear, have all the pertinent information regarding your product, and should display your brand. Packaging needs to be sturdy enough to protect the product inside and be presentable.
5. Shipping with FBA
Many Amazon sellers don't need to worry about packaging and labeling since they use Amazon's Fulfillment by Amazon (FBA) service, a feature that takes care of picking, packing, and shipping. It can also provide customer service and process returns.
This is a huge advantage and time-saver for sellers since it allows them to ship to many countries without worrying about logistics and other minute details.
6. List Products on Amazon
Finally, list your products on Amazon using relevant keywords. Provide the name of the manufacturer, product name, and the UPC (unique product code). The UPC is exactly what it sounds like — a unique code assigned to each item available on the platform. These help buyers identify certain products even if they've been mislabeled.
When creating your listing, don't forget to take high-quality photos of your merchandise. Your product listing should also provide detailed information about the product's features, size, and care guidelines (if applicable).
Amazon also gives you the flexibility of adding items in bulk and uploading variants of the same product (for example, if the same product is available in different colors).
7. Promote the Product Through PPC
We love PPC or pay-per-click advertising because it's measurable, cheap, and completely customizable. With PPC, you can tell the platform you're using what kind of action merits a "conversion." This could be someone viewing your ad for a few seconds, clicking on your ad, visiting your website, or making a purchase because of the ad. You only pay when the action you've chosen has been fulfilled.
Search engines and social media sites offer PPC. The most popular PPCs are the ones offered by Facebook Ads, Google Ads, and Twitter Ads. It's a good idea to explore what each offers and how each works before signing up. Also, if your platform is Amazon, with the help of Amazon Ads Agency you will achieve great results.
Are You Ready To Start Your Business on Amazon?
There's no such thing as an overnight empire. If you want to have a profitable business on Amazon, you'll need to learn the ropes and make many adjustments as you go. You'll have to discover a profitable mix of products, identify the best suppliers, troubleshoot operational and product concerns, fine-tune your marketing strategy, and learn how to best take advantage of Amazon's system.
If you have your heart set on becoming a successful Amazon seller, the results are worth it. Once you iron out the kinks, you'll have your own business that's capable of making money for you even while you sleep.