As you probably already know, Amazon is a prominent marketplace for both vendors and buyers. Back in 2006, Amazon launched its FBA program in response to increased seller demand. This service enables merchants to use the platform's intensive distribution strategy and consumer base to realize their business goals. As a result, it became the most popular eCommerce platform.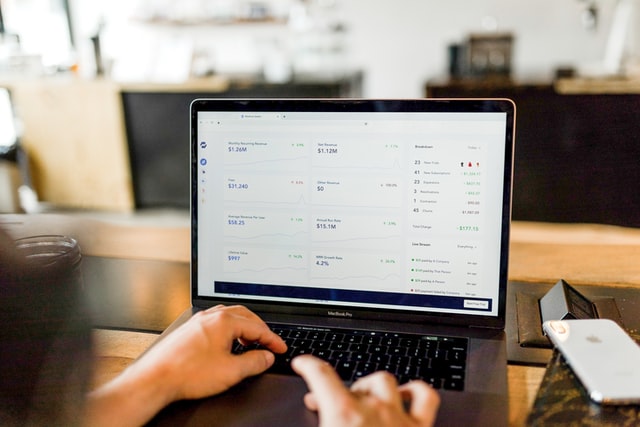 FBA stands for "Fulfillment by Amazon," meaning Amazon will stock your items, deliver your orders, and provide customer care. If you want to use the Amazon FBA service, you must first register an Amazon seller account and then add FBA to it. After that, you must set up your own business by the rules on the website.
So, how can you start a thriving Amazon FBA business that will make you profits in the years to come? Below, we'll lay out a detailed step-by-step guide for entrepreneurs that feel like it's the right time to test the Amazon waters.
Make A Business Plan
First off, to launch an Amazon FBA business, you must have a strategy in place to guarantee that everything runs well. A business strategy must include your company's mission, market analysis, goods and services, sales and marketing strategy, and financial projections, among other things.
There are a few things you may want to remember. First, you must research the industry, monitor trends, learn about your competitors, and decide what items you wish to offer and how much money you want to spend on material procurement, marketing, and promotion. Make an outline of your company schedule and essential business operations.
Discover Your Expertise And Select Your Niche
To be successful in selling on Amazon FBA, you must first choose a viable niche. To run a successful business, you must conduct market research and choose relevant fashionable, and competitive items that correspond with your enthusiasm and expertise.
Analyze the emotional effect, practical usefulness, exposure, and awareness of the product trend. To get viral in the industry, try to locate the unique feature or build a new fashionable selling point. We highly advise you to avoid using seasonal and delicate items.
Conduct Proper Market Research
Once you've established your target audience, conducting market research is a way to validate your niche. You'll want to watch your competitors' sales levels over time. Following your competition will provide you with a more accurate picture of the industry, region, or sector.
Another option is to speak with numerous suppliers or consumers to learn about their feelings about the items; you might even conduct a poll.
If you check that the market sales data are constant, you may move forward with your plan. When the market is steady, you may proceed with your strategy.
Create An Amazon Account
If you do not have an Amazon seller account, you must first register for one. Both individual and professional sellers can open accounts. The former is free, but you'll be charged $1 for each product you offer on Amazon. The Pro seller offers additional features and charges $39.99 per month. You can select the existing account based on your company's budget.
Maintain Inventory
FBA sellers on Amazon must pay very close attention to their inventories. Inventory levels are very essential. Attempt to carefully maintain and restock your stockpile. It is critical that you have enough to sell and that your item stock level is accessible for your sales market.
When you sell something, Amazon will automatically reduce your inventory level. Ensure that your inventory level is constantly updated to reflect the accessibility of the goods on your list building page. A complex system may be used to link your supply chain and inventory data.
If you see that an item is about to go out of supply, try to alter your marketing strategy and arrange company earnings to replace your inventory level.
Customer Care And Feedback Can Make Or Break Your Business
Last but definitely not least, when customers are deciding between two similar products, they often look at the comments posted by other buyers. Amazon user reviews are critical for your company. It is the trust you have established with your target clients.
Customer testimonials demonstrate how well your products and services work. As a response, you must check up on the buyer's purchasing experience and request feedback while always providing good customer service.  There are several approaches you may take. You may send consumers emails to learn about their thoughts on your goods and services.  Or, you may have a social media page and continue to obtain client feedback on the platform. Boost your revenue and leads by obtaining more favorable comments.
Final Thoughts
In this article, we've provided a basic guide to starting your own business on Amazon FBA. This is only intended for beginners to start their way in running a business on the platform. The rest is up to you. You have to equip yourself with enough knowledge and begin your journey. There are lots of guides on the internet where you can continue learning about the business process. The difficult part of starting the business is by starting it. Once it starts, it gets easier every day.