Employee appreciation is a key part of employee engagement and integral to the whole HR process. Not only does employee recognition improve relations with employees but also improves retention and reduces staff turnover.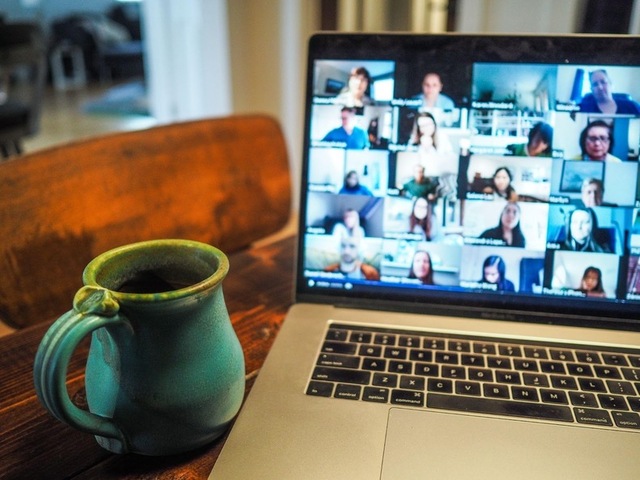 Employees have shown more and more that appreciation, gratitude, and recognition go further than most HR tactics in the work area. In fact, in some cases, it even comes below reimbursement and a growth-focused environment.
So, are you looking to offer gifts to your employees? Do you want to try some new things that you haven't before to really make an impact on your employees? Well, look no further, as we uncovered some of the most unique gifts on the market and found some absolute necessities for you to show appreciation with.
Virtual Gift Cards
In the world of online and remote working, why not gift virtually too?
Virtual gift cards are a great idea for you to provide to your employees, especially if they are in a remote team, and even scattered around the world. You can choose to gift products or services that they will need, and what is even better, you don't need to worry about shipping costs and whether the gift arrives on time. 
Think about online classes, subscription services such as Netflix, tickets to a digital concert, or even Amazon vouchers.
Just remember, if you are working with an international team, check whether it is available in their regions.
Offer Time Off
Why not show how much you appreciate your employee by giving them a day's paid leave?
This might sound counter-productive, but in today's day and age of work-life balance, employees are grasping the opportunity to be as productive as they can at work and have some time at home too. 
If you really want to thank an employee, you can also go the route of sending them on a weekend away or vacation.
Companies all over the world do this, especially with employees who are celebrating big anniversaries, like five, ten, or twenty-year anniversaries.
Virtual Experiences or Tours
Do you want to treat your employees to something totally different? Why don't you look at something like a virtual wine tasting tour? These are great, especially for remote employees who don't reside close to the region. 
In many cases, you can arrange for a wine box containing the wines to be tasted to be sent to them. This will allow them to follow along with the wine tasting and enjoy the full experience from the comfort of their own homes.
Don't want to do it virtually? If the employees work close to the region and estate, why don't you send them to the wine tasting experience? In fact, there are numerous experiences that you can send your employees on. Things like sky-diving, candle-making, track experiences, yacht parties, or their favorite concerts.
Sports Hospitality Packages
This is usually popular for corporate client entertainment, but the fact is that it works as well with your employees.
Some sporting venues offer boxes and hospitality suits where you are able to treat your guests to beverages, food, and great seats to watch the games. In some cases, you can also organize some of the sports stars to visit your guests in the suits.
A day out to watch a local sporting event is a great way to treat your team. You can choose anything from motor racing, horse racing, football, basketball, or baseball.
Lifestyle Improvement Gifts
We mentioned how important work-life balance is to employees these days, and this is a great opportunity to gift your employees something to benefit their lives.
This doesn't mean sending your employees the latest diet juice or offering weight-loss classes. This is about focusing on their health and wellbeing.
Things like vouchers or subscriptions to yoga or meditation classes, dance classes, or even if they are interested, gym subscriptions.
Mind-body getaways and meditation retreats are also a great idea for employees that work in a highly pressurized environment. They are likely to return revitalized and relaxed and ready to start working again.
Should you wish to gift your employees food boxes and packages, it is important to know dietary requirements and allergies first.
Overall, though, these kinds of gifts should be reserved for the companies that are vocally focused on work-life balance and who openly encourage their employees to focus on their overall wellbeing.
The Bottom Line
The bottom line is to choose appreciation gifts that are appropriate for your company. It is also important to know who you are gifting to. Some employees may not drink for certain reasons, while others may simply hate sport. So, get to know your employees before choosing a gift they will appreciate.