The shipping industry is a key component of a wide assortment of industries and businesses across the nation. Companies that work in retail, production, and numerous other industries rely on proper freight supply chains to provide them with the products and materials they need for daily operations.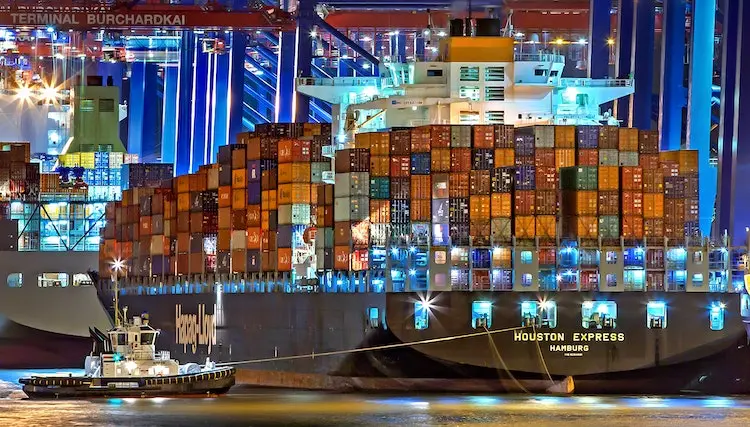 The shipping industry relies on numerous different moving parts to function and the industry offers several different jobs and many types of work if you're looking to change your career or move into a different role. One role to consider is working to become a freight agent as there are many reasons to consider it as a career.
Reasons To Become a Freight Agent
Be Your Own Boss: Wanting to be your own boss is a common goal for many people. In matters of work, some people simply prefer being in charge or want the ability to have direct control over their careers. No matter your reasons the independence and control over your work life that being your own boss provides should not be overlooked.
You Set The Hours: A common issue with many jobs (even those with predictable hours) is that emergencies or outside needs occur, and you need to attend to them. This can result in you having to use time off and in some cases, it can be hard to get the time you need. When you're an independent freight agent you set your work hours on when they start and when they end, you also can choose to take time off when needed. This allows you the ability to respond promptly to personal responsibilities and make any needed changes to your work hours. This greatly improves work-life balance.
You Control Your Work Location: Having your own home office can be a very nice benefit to being an independent freight agent. You can decorate it how you want, be near a window if you want to, pick out a comfortable chair, and select every piece of equipment you use. Being able to match your workspace with the desired equipment to match your work habits certainly improves daily work. In addition, you have full control so if you prefer doing business at a rented office or other location that is an option.
The Chance To Make Money: As an independent freight agent you have a unique opportunity to earn a great deal of money. Your earnings are only limited by how much work you want to do, how much you work, and how proactive you are in building business relationships to further your customer base. You can devote as much time and effort as you feel is appropriate to meet your financial and professional goals.
You Use Past Skills: If you have experience in the shipping industry becoming an independent freight agent can be a suitable next step in your career. Past skills and established customer relationships can help you build your new business. Even if you are new to the shipping industry past skills you have learned in sales and account management can also be effectively applied to the freight industry and improve your professional results.
The Chance To Work In a Large Varied Industry: Advancements in technology and the overall workplace have changed how people approach work in terms of location and workplace activity. It has also left some people wondering about the viability of the industries they work in. If you're looking for an industry that provides a wide assortment of needed work shipping and freight is a good choice. You also get to take advantage of modern workplace mobility by having full control of your work location.
If you are looking to make a change in your career. The best time to do so is now. The freight industry has much to offer and could be the career you have been looking for.