Businesses that don't keep their employees informed and in the loop are opening themselves up to devastating consequences, and the importance of keeping your employees up to date cannot be understated.
So, in this handy guide, we will explain 5 ways in which you can keep your employees always in the know, to ensure your business runs as smoothly as possible and you can maximize your profits.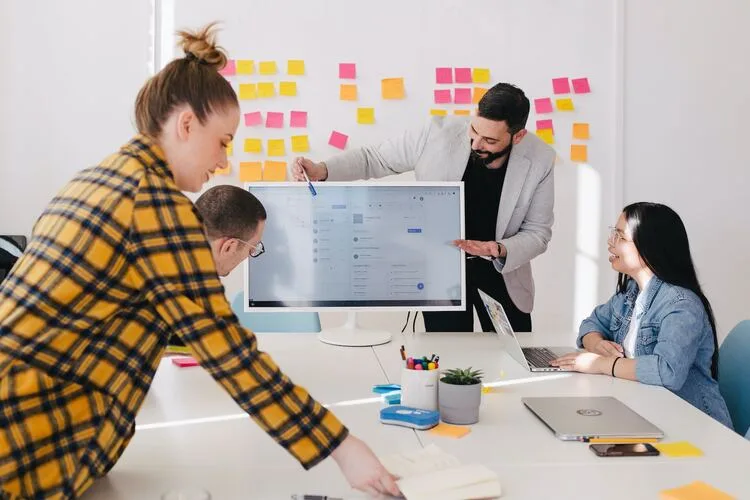 Include everyone in business meetings
Nowadays, with the increase in re mote working, it is essential that everyone is included in business meetings – even your work-from-home colleagues. 
Virtual communications spaces offered by ON24 are a great way to ensure that your in-office and remote employees are equally kept in the loop on business decisions.
Frequent meetings
The timing of when you host your meetings is also essential in keeping your employees up to date. The more frequently you are able to get the team together, the more effective this is going to be.
Instead of holding your meetings monthly or fortnightly, conduct them weekly or perhaps even daily. This will ensure that there is harmony within your workforce.
Instant messaging or private group chats
In the age where no one can function without their phone, businesses can implement this into their employee strategy and leverage technology.
It is a great idea to create a private work group on a messaging app so that employers can easily reach their employees, even when they are not at work. By leveraging mobile communications devices, companies can communicate with employees more easily than ever at a much faster pace.
Show their progress
Let your employees know that their hard work is paying off.
By doing this, your employees will have a greater understanding of the quality of their work, which will motivate them further, making them more productive and keeping them invested in the company. In other words, frequently let your employees know that they are the driving force in your company's success.
Communication is key
It is important that business owners encourage active communication between themselves, their employees, and the work team in general. If employers fail to establish proper, open communication, then there will be ambiguity as to the performance of the company, which will be detrimental to the growth of the enterprise.
Encourage your employees to actively ask questions regarding areas of work they are unsure about. This will provide extra levels of clarity within the business, and will in turn ensure that confusion is avoided, and productivity is stimulated.
Keeping your employees informed will help grow your business
Keeping your employees in the loop about all aspects of your business is an essential aspect when it comes to the overall success of the enterprise.
If employees are not informed about decisions through things such as online meetings, then they are unlikely to be satisfied with the company and become disengaged, which will hinder their performance and ultimately hurt the company.
By following the tips listed above, employers will be able to effectively engage and communicate with their employees to ensure that business operations run smoothly, employees are happy, and the business operates at maximum capability in fierce marketplace competition.