Despite being a little late to the party, financial software development is quickly becoming a corporate need. It is also proven to be pretty useful when it comes to completing online purchases, sending/receiving money online, banking, and so on.
Simply said, digital transactions are the preferred method of payment for many individuals. Particularly after the COVID-19 epidemic.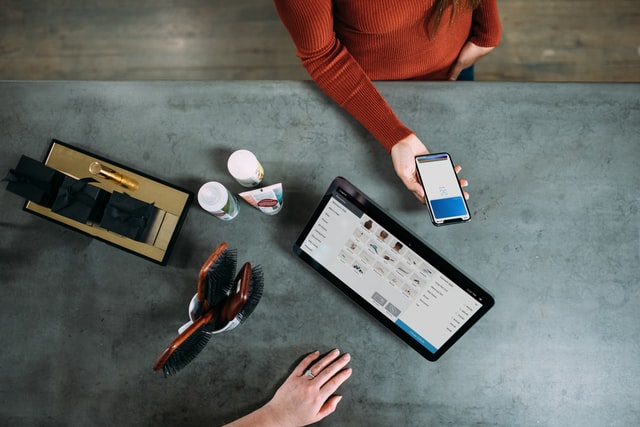 Furthermore, through connections such as blockchain, fintech is producing new income streams, making processes more effective and smooth, providing an amazing user experience, and removing corporate risk. Fintech advances are benefiting both businesses and consumers.
According to data, the global fintech business will be worth $305 billion in the next two years, and investors have spent more than $128 billion on fintech firms. Leaders in global finance are advocating the concept of financing in fintech software development since they feel it has the potential to alter the sector.
Fintech firms are gaining traction as a result of a more wealthy and technologically knowledgeable generation.
Financial technologies are also gaining popularity since they enable small company owners, women, minorities, and immigrants to acquire capital. Which was tough to perform before the emergence of such technological breakthroughs.
What is FinTech Custom Software Development?
Custom software development services are designed to meet unique customer demands. A worldwide bespoke software development firm creates solutions for a certain corporation or even a specific department.
Digital payment methods, invoicing systems, and peer-to-peer lending solutions are becoming important contributors to FinTech's bespoke software. However, as technologies such as Blockchain and Cryptocurrency come into play, companies and startups are investigating FinTech. 
These days, smart contracts are a trendy FinTech option. Companies are using Blockchain smart contracts to decentralize their transactions. Custom software is superior to off-the-shelf software because it allows businesses to make changes based on their needs.
The high operational value in FinTech demonstrates that the business is thriving. Because it is easy and adaptable, consumers place a high value on digital financing. As a result, more and more bespoke software is focusing on digital payments, peer-to-peer, and personal finance.
Six reasons why you should invest in fintech.
Security
Traditional banks and other financial organizations have significant challenges in securing consumer and company data. Many firms are investing heavily in fintech software development in order to avoid risks and economic difficulties associated with cyber.
It not only secures precious data but also provides simple transactions, paving the way for seamless corporate operations and cash flows.
Rather than waiting for cyber-attacks to happen, a smart cybersecurity plan should include strong encryption and preventative safety precautions. Companies of the future must employ fintech to gain better knowledge, analyze the collected data, and eliminate possible hazards.
Cost-savings
Fintech apps significantly minimize service costs while providing superior outcomes. To begin with, it simplifies financial procedures and reduces the need for human participation.
Fintech firms also do not need to make large expenditures on antiquated company processes such as call centers in order to meet the demands of their customers.
This is because these organizations already have exposure to insightful client data via fintech software, and once a problem develops, it is extremely probable that they are already knowledgeable about it and striving to fix it, resulting in flawless services and an improved user experience.
As opposed to traditional banks and financial services, tech-driven financial institutions are applying the newest tools to facilitate their everyday operations and, as a consequence, are spending minimal to no regulation fees. 
Blockchain
According to the World Economic Forum, Blockchain was approximately $20 billion in 2015 and is expected to be worth 10% of global GDP in the next 5 – 6 years. Furthermore, the mass of American and European banks are investing heavily in fintech software development to improve security and streamline financial processes.
The financial sector is dominated by cryptocurrencies, and many firms are building their businesses on Bitcoin, one of the most potential blockchain-powered cryptocurrencies.
The popularity of blockchain, on the other hand, grew popular as a result of decentralization. Customers today expect total financial control.
Decentralized systems with faultless performance, no fees, and no government intervention were a utopian dream a few years ago.
Mobile Apps
Digital payments are one of the most visible aspects of fintech. Some of the causes behind these encouraging figures include quick and simple transactions. This translates into a better user experience, more openness, and easier access to information. This was not conceivable before the emergence of fintech.
The advantages of financial technology have already persuaded many businesses to collaborate with fintech firms in the foreseeable future.
According to an Ernst & Young survey, around 25% of the world's small and medium-sized enterprises have chosen fintech to meet their financial demands, and it would be foolish to set your hopes elsewhere. 
Staying Relevant 
FinTech is critical for firms, banks, and financial institutions to remain competitive. As more companies enter the FinTech environment, organizations must undergo FinTech transformation to meet customer expectations.
Blockchain, for example, is quickly becoming a popular technology for sophisticated commercial transactions. Any use of data analytics guarantees that people get the most out of their choices.
Robo advisers are becoming more popular as people want instant investing guidance. It is critical to have specialized software that has such characteristics. Cashless transactions and branchless banking are now obvious future pathways. As a result, corporate transformation towards FinTech is critical for staying relevant.
Personalization of an App
Custom FinTech software allows businesses to quickly achieve personalization. Companies, for example, may use data analytics to determine their spending patterns and save expenditures.
Similarly, they can provide customization to users by making recommendations based on the user's past behavior. AI and Machine Learning are being used by the major bespoke software development businesses to create customized solutions in e-banking, insurance, and loyalty programs.
Enterprises may also customize the app to meet their specific requirements. They have the ability to alter the design, add features, and perform improvements that are not achievable with off-the-shelf software.