Netflix is a famous streaming platform that allows users to stream TV shows and movies without commercial interruption at any time. With a large range of movies and television series, it is among the top streaming services on the market.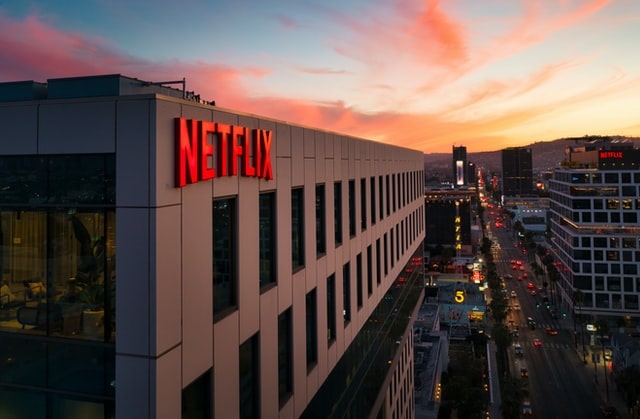 Netflix Keyboard shortcuts, caption altering, using secret codes, and a variety of other hacks or approaches can significantly improve your experience.
However, each of these criteria is critical. They might be combined to improve the user experience. But, in the end, it comes down to whether you can get any stuff when you can't. So, how many such choices improve your experience? To begin, you must have the material or have access to it.
Netflix shortcuts on the keyboard 
If you're viewing Netflix on your computer, which many of us do, fumbling with the cursor or laptop touchpad while streaming a movie may be a pain. Here's a collection of options that will spare you effort, time, and irritation and make the process a bit more effortless:
M key (mute)
Up and Down in Volume using the arrow keys
Left or right arrow keys to fast forward/rewind
Toggle Play/Pause by using the Space or Enter key.
F key – Full Screen
Hold Ctrl-Shift-Alt and hit the S key to change the bit rate.
Enhancement Suite for Netflix
The Netflix Enhancement Suite (also known as NEnhancer in the App Store) is a fantastic Chrome plugin for everyone who uses Netflix. This handy tool integrates IMDB profiles, Rotten Tomatoes ratings, and movie previews into the Netflix experience, allowing you to quickly search for and pick the right film.
Netflix Roulette
Roulette on Netflix If you're not certain what to stream, the Netflix Roulette website is a great place to start. This website is intended to provide you with a randomized Netflix title depending on a variety of criteria, including category, ratings, producer, and particular words. You may also simply whirl the wheel and then see what comes up without applying any filters.
Organize your Netflix account
Are your Netflix suggestions a bit stale? Are you sick of watching the exact title again and again and again? Then you'll almost certainly adjust your Netflix account. While Netflix may create suggestions depending on what you stream, rating the films you view is the most accurate approach to obtaining personalized suggestions. 
Another option is to go online, sign in to your Netflix account, and navigate to Taste Preferences, where you may browse and rate a selection of films. That should make finding the appropriate movie or program much simpler without having to navigate through all of the direct-to-DVD releases.
Can I Stream It
CanIstream.com can help you figure out if a movie is released on Netflix (or any other streaming platform for that regard). It has a powerful search engine that offers information on every streaming app available, as well as the ability to browse for a title throughout all platforms. Look out to our "Online TV Channels" page for a complete range of online streaming options.
Common Sense Media
Are you unsure if the movie you're going to view is suitable for children? We're all aware that movie rating criteria have evolved significantly over time. What was rated PG13 is now rated PG. And what was formerly rated PG is now rated G. As a result, it's more crucial than ever to monitor what your children see. To address this issue CommonSensMedia lists explicit age restrictions for virtually every film.
Organize a Netflix Watch Party for your friends and family.
For most binge-watchers, watching movies and TV series with family, friends, and nearest and dearest is a great screen delight. Unfortunately, the majority of our family members live in another nation or are far distant from where we live.
Teleparty is a fantastic tool for streamers since it allows us to practically arrange a movie (or performance) night just about anywhere around the globe. Yes, you may virtually organize a Netflix watch party with your friends to watch the same movie. All you require is a Netflix account, a "Teleparty" addon, and a high – speed internet connectivity.
The great element of a Netflix watch party is that you can remark on the video you're watching, trade emojis, express your opinions, and make jokes, and others can view it.
While traveling, you may enjoy your favorite Netflix shows.
If you're going on vacation or on a business trip outside of your native country and don't want to skip a favorite show from your home country's Netflix collection, you'll need to use a tiny technique to disguise your internet location and seem as a resident.
Let's imagine you have a Canadian membership and are visiting the United Kingdom. Here, you can't sit tight to see what happens in the upcoming Manifest episodes. What you need to do is access a VPN in Canada and you'll have accessibility to all of Netflix Canada's top shows.
Stop giving out your Netflix passwords.
You previously circulated Netflix credentials with neighbors, but now they've relocated. However, you've observed that your watch list is always full of undesired titles and garbage, which is spoiling your binge-watching pleasure.
The easiest option is to go to your profile icon and click on the account page. Scroll over to "Settings" and choose "Sign out of all devices" from the drop-down menu. In this method, you've prevented people from accessing your Netflix account without your permission.
Erase Humiliating Names from Your Collection of Watches
There are a couple of people who like binge-watching explicit stuff. In addition, if these individuals have given their Netflix accounts to family and friends, they will be able to see content from their watch history, which may be humiliating if they request such watching activities.
You should remove your watch history to preserve your watching content confidential and unknown to others. To do so, go to the "Account" page and select "Viewing activities." You will then see all of the titles you have previously seen displayed in front of you.