Since its inception in 2015, Progressive Web Apps has helped a large number of businesses, making it the most popular eCommerce app development service. They have the ability to create extremely compelling customer experiences while also extending out to new groups. Twitter, Trivago, Alibaba, and Walmart, for example, have achieved doubled conversion rates and quicker profit growth than in the past.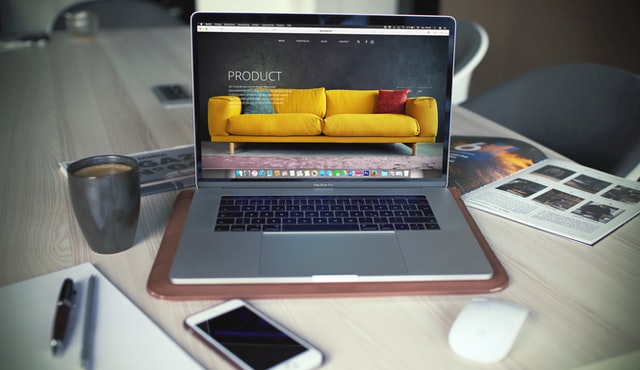 Progressive Web Applications for eCommerce provide a native app-like experience to a larger audience on the mobile web. These positive stories are enticing organizations of all sizes to make use of this innovation to its full potential. Let's take a closer look at PWAs before we get into detail about why they're important. 
What are Progressive Web Applications, or PWAs for short?
PWA is a solution that allows you to create web pages and mobile apps that have the same user experience. It generates web apps by merging the app's native functionality with the website's aspects. A Progressive Web Application (PWA) is a site that appears and behaves like a native app, which means it's fast, can be put on the home screen of a smartphone, deliver notifications, and even function offline. 
What are the benefits of Progressive Web Apps?
With mobile devices accounting for over 60% of all traffic, businesses must deliver the greatest possible experience for customers to engage. Despite the fact that mobile traffic has increased at an exponential rate over the years, exchange rates have not kept up. According to Google, e-commerce stores that use PWA for eCommerce construction saw a 20% increase in income, with conversion rates tripling in many instances.
This creates a pressing need for existing and future e-commerce enterprises to provide their services as Progressive web apps rather than traditional online storefronts. With many eCommerce businesses failing to implement this approach due to neglect or an absence of expertise, PWA can let you move ahead of the game and expand your business significantly. Though PWAs offer various advantages in the e-commerce world, there are some prerequisites to becoming a PWA. These are the criteria:
One way for creating a Progressive Web App that runs instantly on your customers' screens, similar to native apps, is to employ an application shell (or app shell) architecture. Owing to an app shell, the PWA operates swiftly and effectively. For any app with changing content and uniform navigating, this is a must-have.
You'll need a Web App Manifest for PWA, which is a file that contains all of the information that a mobile device requires to download on the device's home screen. This file contains all of the necessary details, such as colors, icons, fonts, and home page URLs.
Worker in the Service Industry
PWA can run in weak network connectivity and offline mode thanks to a service worker, making it one of the most important components for eCommerce businesses. The purpose of this network program is to monitor the system continually and determine where material should be downloaded from the cache or servers.
The Advantages of Using Progressive Web Apps for E-Commerce
PWAs enable a highly interactive user experience by having the same capabilities as native apps. Users get immediate access to these Progressive Web Applications since they may be installed on the device's home screen. People don't normally download mobile applications for everything due to different limits.
Installing is as simple as browsing a link and approving a prompt using Progressive App Development. By being put on the user's home screen, the eCommerce website will become a "real" app rather than a browser shortcut. This gives you the same effect as installing from a play store, but without the hassle of having to go through the google play store method.
Improved User Interaction
Progressive Web Applications may provide push alerts to mobile devices and have comparable functionalities to native applications. E-commerce enterprises can approach their customers instantly on their mobile devices in this straightforward method, delivering a truly engaging experience. When contrasted to traditional marketing techniques like emails, PWA-enabled push notifications get a lot of interest. 
Push notifications are delivered straight to the user's mobile device, removing the need for the e-commerce company to obtain email addresses or other pertinent information in order to attract customers. Because most internet users browse privately, without providing any personal details or creating an account, e-commerce businesses have the chance to capitalize on this gap.
Continual delivery at a reasonable price
Building, optimizing, and sustaining an adaptable eCommerce website is a time-consuming procedure, and the cost skyrockets when native app production is involved. This occurs not as a result of the app's inception, but rather as a result of continuing maintenance, enhancements, and app store taxes.
You may eliminate the need to design, operate, and advertise any other platform other than the Progressive Web Application website with Progressive Web Application. This offers a once-in-a-lifetime opportunity to serve all platforms from a unified platform designed, managed, and maintained by a single team. While retaining a multi-channel strategy and offering all customers a similar user experience and skills, it drastically reduces costs and time-to-market.
With the tremendous increase of mobile-first and mobile-online usage, the desire for faster internet has become one of the most pressing challenges for internet consumers. According to the survey, 53% of consumers would abandon a website that takes more than 3 seconds to load, and conversion rates drop by 21% for every second the page takes to display.
Progressive Web Applications (PWAs) for eCommerce are created with the goal of providing a seamless user experience with quick loading times. Taking use of the performance benefits of both internet and client-side caching outperforms both page load time. 
Because PWAs load in a fraction of a second, they provide a more authentic user experience, resulting in more consumer engagement on eCommerce sites. Furthermore, Progressive Web Apps consume less disk space on both the company server and the user's device, resulting in faster launching and limited data consumption.