Cryptocurrencies saw significant volumes in 2021 as most people moved to invest in them. In total, it is estimated that brokers and exchanges handled over $14 trillion worth of digital coins during the year. While activity in the industry is slowing, cryptocurrencies are still a favorite asset class among investors. In this article, we will explore the concept of cryptocurrency robots and whether it is possible to make money using them.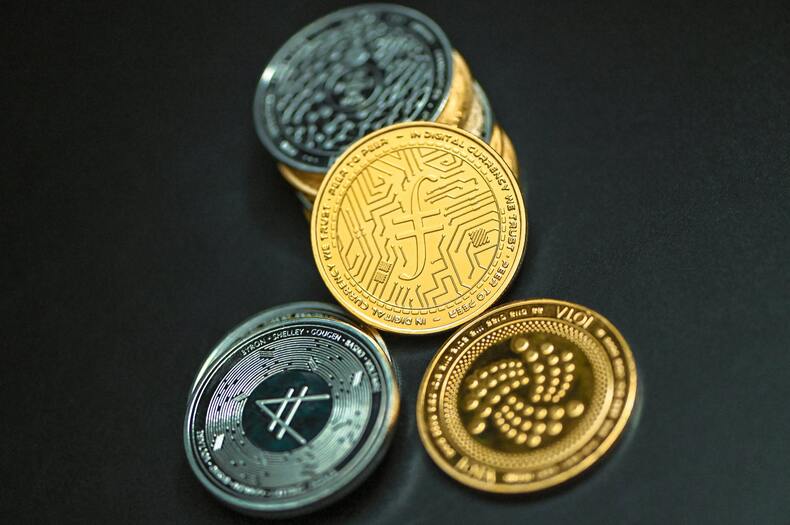 What are cryptocurrency robots?
A cryptocurrency robot is a piece of software that helps to automate the trading process. As a result, instead of conducting manual analysis, the robot will work behind the scenes, analyze multiple cryptocurrencies, and then initiate trades.
Depending on the bots parameters, it is able to set stops based on the trader's risk profile. The popular types of stops in trading are stop-loss and a take-profit. A stop-loss will end a trade when it moves to a certain loss level while a take-profit will stop the trade when it strikes the profit target.
Trading robots are complex tools that are often created using people with decades of experience in day trading and software development. As such, since most people lack this experience, they turn to the internet to buy ready-made bots.
There are many types of trading robots. For example, there are those that focus on scalping technique that involves buying and selling assets within a short time. There are other bots that focus on swing trading, meaning that they will initiate trades and hold them for a few days.
Further, bots are built using technical analysis tools like moving averages and the Relative Strength Index (RSI). Others are created using the concepts of big data and artificial intelligence.
Why use trading robots?
There are several reasons why many people prefer using bots instead of manual trading. First, robots are able to work for an extended time than humans since they don't get tired. Therefore, they can analyze the market and identify more trade opportunities.
Second, expert advisors work as they are programmed to. For example, if it is programmed to open a buy trade when the moving averages make a crossover, then that is what will happen. Many traders often are affected by emotions such as when they see a major market option.
Further, robots can be an excellent way to diversify your trading income. For example, if you are an experienced trader, you can have two accounts. One will be fully automated while the other one is manual. As such, you will have a diversified source of income.
Example of a crypto trading robot: Bitcoin Profit
Bitcoin Profit is one of the leading trading bots in the cryptocurrency industry widely used in Germany and other countries. While the robot is widely used by new traders with little experience, many experienced pros use it as a way of diversifying their revenue.
People use Bitcoin Profit in a simple way. First, they visit the website and create their free account by submitting their personal details like email and phone number. Second, they now need to create an account with the broker. Third, they deposit funds to the broker and then implement several settings. Finally, the robot will start working in a short period.
Bitcoin Profit uses a simple revenue model that benefits the three parties. Instead of using a subscription model, it uses a model where it collects a commission from the broker.
Are cryptocurrency robots profitable?
There is an ongoing debate about whether it is possible to generate consistent returns when using trading robots. While many people have made strong returns when using the tools, others have lost a fortune.
The success of using robots depends on several factors. First, it depends on how well the bot has been created. If the developer has many years of experience in the industry, there is a likelihood that the bot will be effective.
Second, you need to subject the robot through vigorous back-testing and forward-testing. These are processes that use historical data to gauge the success of the robot. While the backtesting process is usually long, it is worth it.
Third, it is recommended that you start your robot-trading journey with a small account and then increase the amount as you go. Start with funds that you can afford to lose.
Summary
Trading robots are becoming popular among many cryptocurrency traders who want to earn passive income regardless of the market conditions. As a result, there are many ready-made bots that you will find in the market. Still, while using robots is an easy process, you need to be cautious when using them because of the risks involved. Taking it through a demo account, reading past reviews, monitoring its performance, and using a small account will help you.